Dear families,
This is the final newsletter from me as Principal of BIC Sant Agusti which honestly brings tears to my eyes. It has been a wonderful four years full of adventures, amazing people and memories. I feel very privileged to have had the opportunity to lead the school and watch the children develop and grow during this time. Our assembly yesterday was a wonderful celebration of some of the highlights for me over four years. From World Book Days to our annual shows at the Bendinat theatre to regular every day special moments which are just as important.
We are delighted to let you know that Sarah Abbott will be joining our team as the Year 5 teacher from September to cover Ms Jacksons maternity leave. Sarah has a PGCE in Primary Education with a specialism in modern foreign languages. She has over ten years teaching experience and has been working here in Mallorca at an international school for the last two years. Sarah will also teach Literacy and Humanities to Year 6 and will continue to develop the delivery of French in KS2. We wish her a warm welcome.
I am sure that I will see lots of you out and about over the summer. I want to thank you for all the support and kindness you have shown me over the last four years. I wish you and your families all the best for the future.
All the best,
Ms Millar
Principal

A message from Janice Short - New appointed Principal at BIC Sant Agustí
Dear Parents,
It seems a long time since I was in Baleares International College in Sant Agusti, and certainly there has been a lot happening since then. I remember on my visit there in March, one of the parents I met asked me if I intended to have another visit before I start in August, to which I answered hopefully yes, depending on circumstances. I do not think that any of us then could have imagined how circumstances have changed and obviously I have not been able to visit again this term.
However looking back to March, I really enjoyed my visit and it was lovely to meet the staff, children and parents, all of whom I am looking forward to working with in the very close future. The school has such a welcoming and friendly atmosphere and I am sure I will feel at home there very quickly. Miss Millar, Mrs Cooper and myself are having regular meetings, so I am involved with any decisions which impact the next academic year and I am fully aware of what is happening in the school.
Circumstances have been different for all schools over the last term but I know BIC Sant Agusti has been instrumental in continuing to provide an excellent education for all the children. I can assure you this will continue in September with the start of the new academic year.
Looking forward to seeing you in September, have a lovely summer.
Best regards,
Janice Short
New appointed Principal, BIC Sant Agustí
End of Year Spanish song - Muchas gracias a todos! - De ellos Aprendí
Unidos para sienpre, para una canción cantada como nunca. De vosotros aprendo cada día, disfruto de enseñaros y me motivo para seguir mejorando.
GRACIAS!
Ms Campos
In this newsletter, I wanted to take the time to reminisce on the past school year... It has been a strange year, one I do not hope or think we'll ever experience again. The past few months have been hard for us all and as you can imagine, have been a particular challenge for all beautiful children in our school - and around the world - who have had to miss their friends, class and school for many weeks, months even.
It is therefore that I want to say thank you to all of THEM, all of these beautiful children, who have and will forever be an example for us all in how they handle tricky situations, understand and try to accept change in their lives and mostly, for always showing us how to smile and be happy. I have said this many times in the past and will say it again many times in the future; I have the best job in the world. Thank you for everything Starfish class, you are all truly amazing little human beings and I will never forget you.
I hope you will all enjoy a very well deserved Summer holiday and I can not wait to see you all again in September.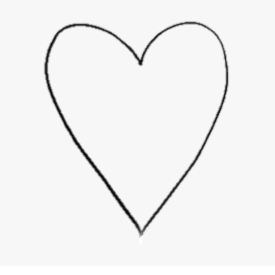 Wow, wow, wow! What an amazing year we have had in Seahorse Class. I would like to thank every child and every parent for making my job a really very special job indeed. Thank you for your positivity, smiles and hard work every day.
For those who are moving to a new country, city or school in September, we wish you the very best of luck and please, please keep in touch with us. You are always welcome to stop by for a visit and we hope you do.
Those of you who are staying...see you in September! Year One here we come!!
We made it Seals Class! What a busy year we have had.
We wish you a wonderful summer, and we can't wait to see you in September!
xxx
Turtles! We cannot believe we are now at the end of the year! Wow, it has gone so quick and we want to say how proud I am of each and every one of you. You have all worked so hard this year! We have been so impressed with your dedication, not only at home but also during our E learning time, you have all put in so much effort!
I am so excited that we will be continuing into Year 3 together! For those of you who are starting a new adventure in a new school or country, we will miss you lots! And for those of you who are staying, we will see you in September Turtles… or should I say Dolphins?!
It is now time for you all to enjoy the summer holidays and have a well deserved relaxing break!
Miss Conway and Ms Karen x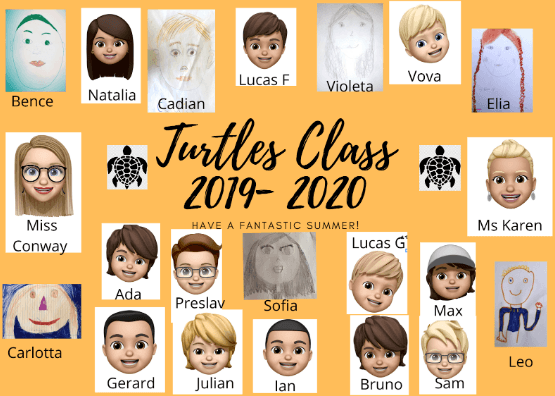 As we come to the end of term I would like to take this time to reflect and thank each and every one of the Dolphins who have put such effort into their Zoom reading sessions. It has been an absolute pleasure to listen to you and see such a big development in your reading progress during these unusual times. Some of you have enjoyed reading me your favourite stories from books you have at home, and others have preferred the online books through Active Learn. The non-fiction books are certainly popular and I love that the children enjoy learning interesting facts! I certainly know a lot more about all the Mr Men and what Greg has been up to in Diary of a Wimpy Kid!!! I would also like to say a big well done to all the children who have been set weekly reading challenges! You accepted the challenge, and I'm giving you a big HIGH FIVE for completing it, so well done!
We obviously miss the children at school and so it has also been a welcomed opportunity to be able to talk to them on a one to one and have regular contact. That just leaves me to say, we hope you have a wonderful summer break, take your book to the beach or swimming pool and enjoy getting lost in the adventures of reading! Relax, have fun and see you in September.
Bye for now, Miss Jacqui & Miss Martinez

Dolphin Weekly Highlights
In Science our plants topic has come to an end and we have been recapping what we have learned.
In Art we have been celebrating each others special qualities and making class memories.
Story Time with Miss Jacqui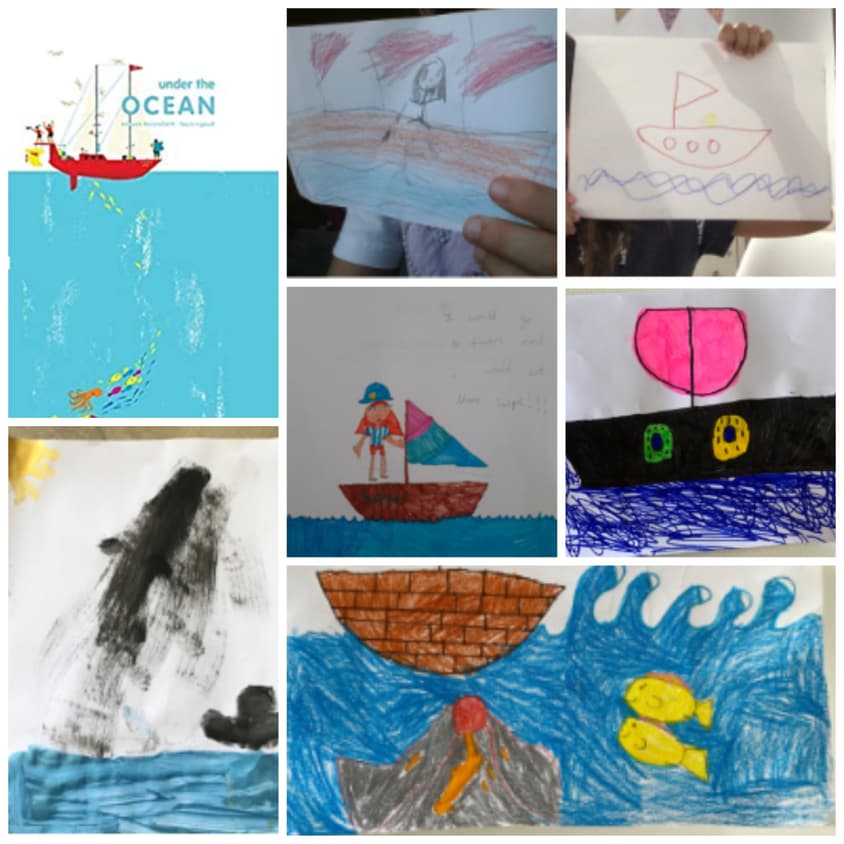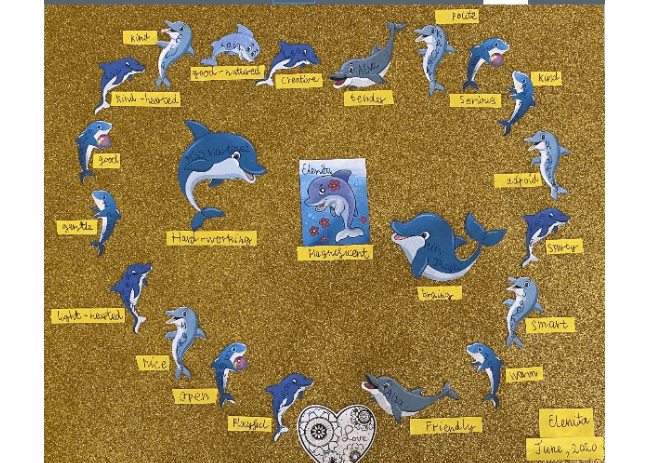 This week rounded off our final full week of school as Year 4´s! Words can not express how proud I am of each and every one of the Jellyfishes. Each and everyone of you have shown so much enthusiasm and dedication to your learning this year, challenging yourself to take on new learning experiences with a positive, motivated outlook, being brave and always trying your best.
This week we have been doing some extremely important learning about racial injustice. As always, Jellyfish Class have listened and learned empathetically and passionately participated in a toy protest to show unity against racism and injustice. Take a look below at some of the protest pictures from today´s live zoom protest.
Well done Jellyfish for standing up for equality and making a difference in the world! Finally, I would like to thank you all for your continuous support and dedication to your child's learning and would like to wish you all a beautiful, relaxing summer. I am thrilled to be welcoming our first baby into the world over the summer and look forward to sharing the exciting arrival with you all in September. Take care.
Best wishes, Ms Jackson
Ah you wonderful Whales!! We have had such a fantastic year. Some of my highlights include the Aquarium sleepover trip, painting our Art wall in our classroom, the Winter Show and World Book Day. What are yours?
Thank you to each and every one of you for your smiles, laughs, quirks and hard work. I will miss you next year..but don't worry, I'll be checking up on you and popping into Year 6 to make sure you're all working hard!
Have an amazing summer.
Love from Mrs Carter xx
Congratulations to Sharks Class! They have completed Year 6 and are ready for the next adventure. They will be dearly missed at BIC Sant Agusti and we will hold the memories close. We are so proud of the people that they are and we wish them all the best in every new challenge.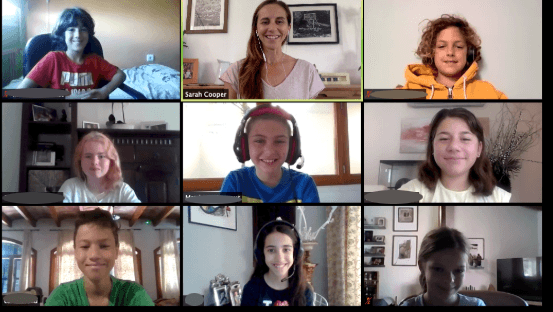 The Year 5 and Year 6 Science Fair was a massive success! Look out, we have budding scientists in all areas of chemistry, physics and biology! Some children chose to do research projects and presentations; they shared their work on endangered sea creatures, evolution, butterflies and moths, sharks, dos and cats! Others chose to complete hands-on projects that included experiments; we had volcanoes, lava lamps, eggs in bottles, burning (non-burning money) and even the effects of electricity on a tin chloride solution! We learned about air pressure, heat, chemical solutions and reactions!
The projects were presented in a variety of ways using every medium available to the. Some children included videos that they had edited, poster boards with hand drawings or slideshows with special effects.
The children worked so hard on their projects and their efforts were rewarded by their peers' interest in learning from them. They have already asked if this can be an annual event, so look out… next year it will be even bigger!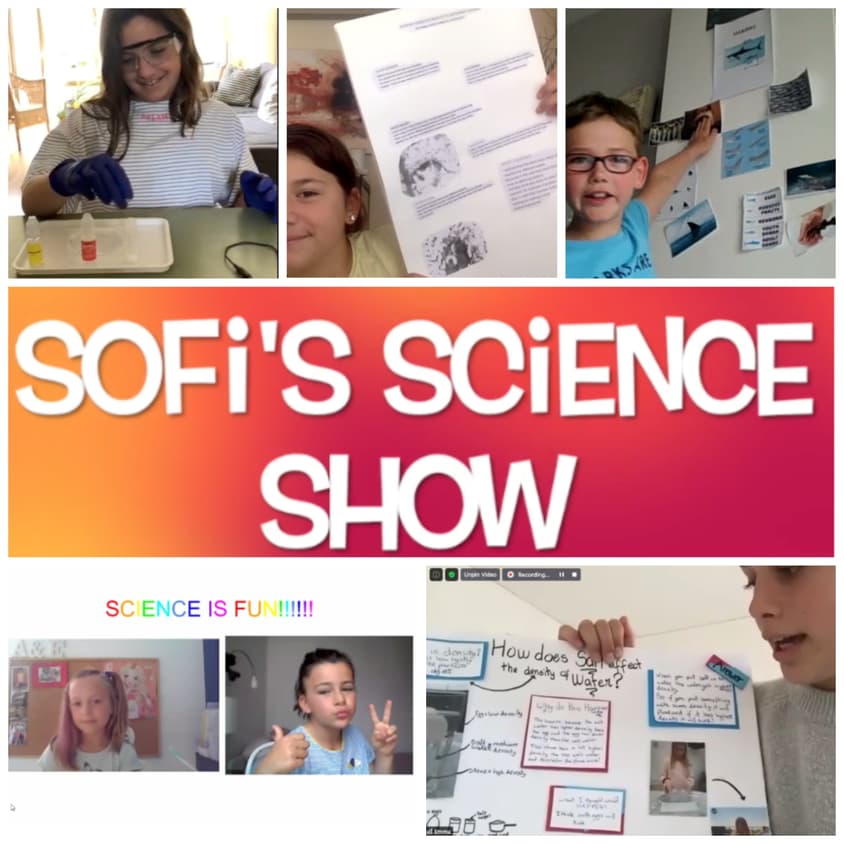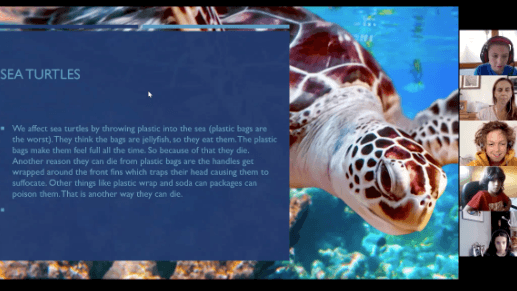 Aquesta setmana en català els nins i nines de Year 4, 5 i 6 hem parlat de les nostres aficions, d'allò que ens agrada fer en el nostre temps lliure. Hem fet uns meravellosos collages amb fotos i uns vídeos explicant les nostres activitats favorites.
Aquí teniu algunes d'aquestes fantàstiques creacions!
What a fantastic, fit and fun PE Summer Term it's been! Over the last few weeks we have been focusing on improving our fitness and having so much fun! It has been full of challenges, live PE sessions and memorable moments during the first ever BIC Virtual Sports Day.
During this summer let's get outside, move your body and enjoy the beautiful weather!
Wishing you all an active and full of adventure summer time!
If you would like to take part in beach volleyball activities over the summer, please contact with Ms Izabela- Volleyball Coach
A variety of Summer Camps and Activities around the Island
Dear BIC Community,
We are delighted to share with you a variety of Summer Campuses and activities that are being held during the months of June, July and August
PLEASE CLICK HERE TO ACCESS THE ARTICLE