A message from Janice Short, Principal
Dear families
This week has been very Christmassy; the children loved the circus at the end of last week, before moving into Christmas cards, decorations, jumpers and of course Mr Jerry's special Christmas dinner! The Christmas shoe boxes have been collected today - we managed to collect just over 40, which was absolutely amazing, thank you so much for your support with this. We also collected 140 Euros from the Pyjama Day yesterday, which was donated to the same charity, which is a fantastic amount, thank you. It is so important that the children learn to give as well as to receive and this shows that this lesson is already being learned here at BIC Sant Agustí.
We had some super news today regarding the art competition the older children entered for Mallorca Fashion Outlet. The jury was positively surprised by the level of the pictures entered in the competition and touched by the wishes expressed by our students for 2021. Although we did not win the competition, the jury were so impressed by our willingness to collaborate and the quality of the pictures, they have decided to grant a prize of €500 to a charity of our choice in the name of our school as a thank you for participating. They are hoping to hold a small "ceremony" to deliver the cheque and commemorate the moment. All students who participated will also receive a copy of their Christmas book and a letter thanking them for their participation. Wonderful news!
Our Christmas show "All Around the World" video is now finished and has been edited by Miss Campos, who deserves a special thank you for all her work on this. Each class has watched the video with excitement and wonder as they see themselves on the screen as part of a show which was all filmed separately! The video will be sent out to parents to watch and enjoy as a family. I am sure you will enjoy it and I am sure you will have a few special moments with your children as you watch it together.
As we come to the final week of the first term, it is a time for reflection as well as excitement for what is to come. What a term this has been! There have been obstacles to climb over, problems to solve and new rules to learn, but step by step, we have overcome them all. I am so proud of all the children, families and staff who have worked so well and so hard together to make the first term of this academic year so worthwhile. Thank you so much.
We are all looking forward to the holiday as I am sure you are too. I wish you a safe, peaceful and very Happy Christmas, Happy Three Kings and a wonderful New Year. We will see you in 2021!
Mrs Short
Principal, BIC Sant Agustí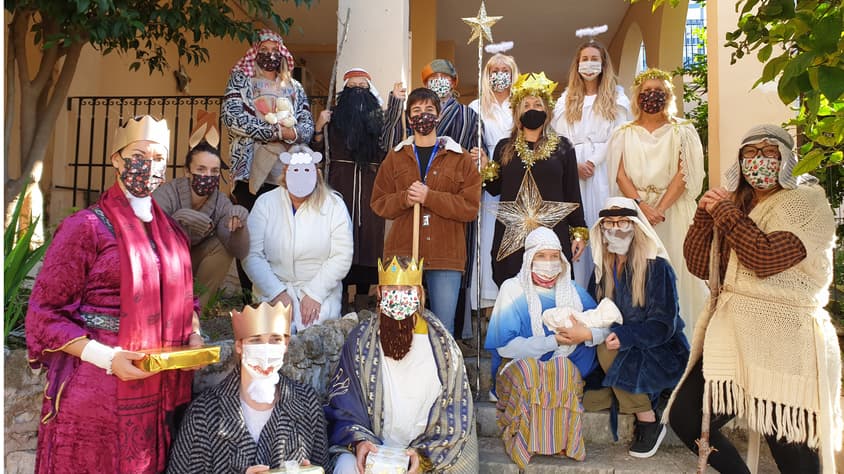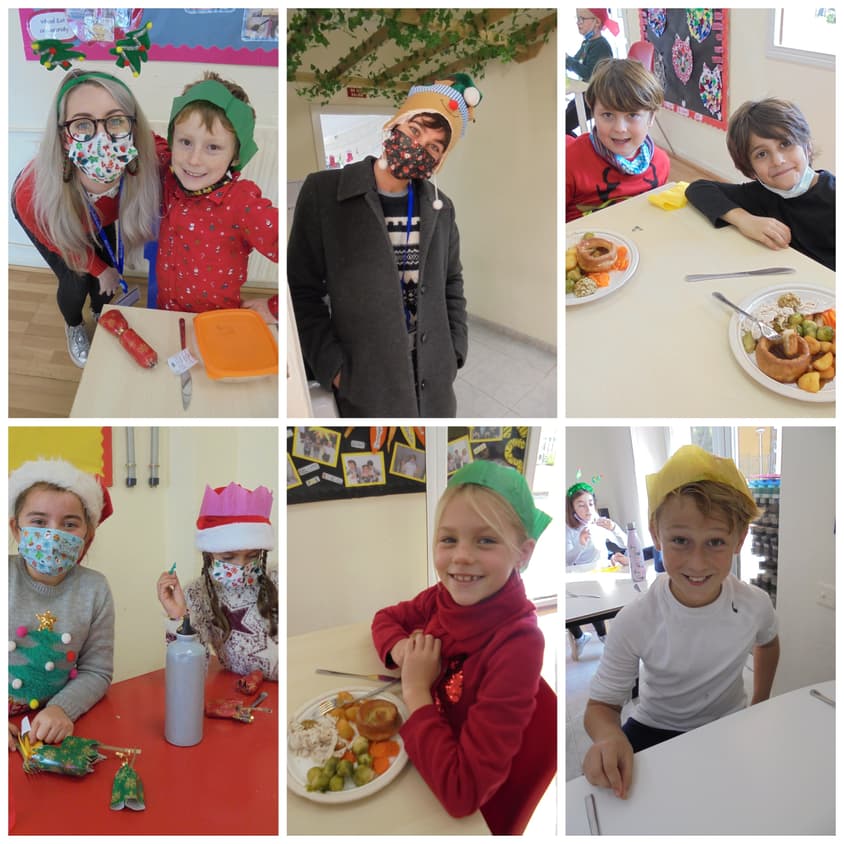 Wow! It's Christmas time, a whole term just flew by! Miss Helen, Miss Sara and I have had just the most wonderful start to the school year. We couldn't have wished for more. We have the most rewarding job and are so lucky to spend our days with this little bunch of superstars.
We love each and every one of them so much.
In this last newsletter of the term, all three of us want to take the opportunity to wholeheartedly thank you for making this year so enjoyable.
We look forward to everything that 2021 has to bring and are so grateful to start it with you all!
Merry Christmas and a Happy New Year from us to you.

Reception Seahorses Class
We made it! We can't believe we've reached the end of the first term! It has been an amazing term and we just wanted to say a big thank you to all the school families for your unconditional support. We've loved and enjoyed every single moment and we can't wait to see what good things the new year will bring us. The children have worked really hard and have also had lots of fun! To all our BIC family, Ms Karen and I wish you a very Happy and safe Christmas!
We wish all of the families of Seals Class and very big and merry…"HAPPY CHRISTMAS!"
The children have a really fun and festive end to their first term in Year One, including a visit from a local circus, a very yummy traditional Christmas lunch and a pyjama day. Wow!
Ms Jo and I wish you all a very restful break and look forward to seeing you in the New Year.

This week we are having a Christmas packed week! We are writing letters to Father Christmas and writing questions we would ask if he was coming to school. We are finishing our Christmas cards ready to send home and making beautiful Christmas trees using sparkly pipe cleaners.
Happy Holidays everyone!!

The last week of the year is always a fun one! We have been making lots of beautiful things.
On Tuesday and Wednesday morning this week, Dolphins class took part in a Gingerbread house challenge. They were put in teams and had to make a house out of cardboard including as many 3D shapes as possible. It was an exciting challenge and the children took their time to make some fantastic creations. Year 5 judged the gingerbread houses and crowned Leo, Sam and Cadian as the winners, well done boys!
On Thursday the children enjoyed the Banker's reward day, they spent their well earned money on movies, treats and free time!
For the last day of the term, we enjoyed taking part in a class quiz!
Dolphins class wish everyone a very Happy Christmas! See you all in January!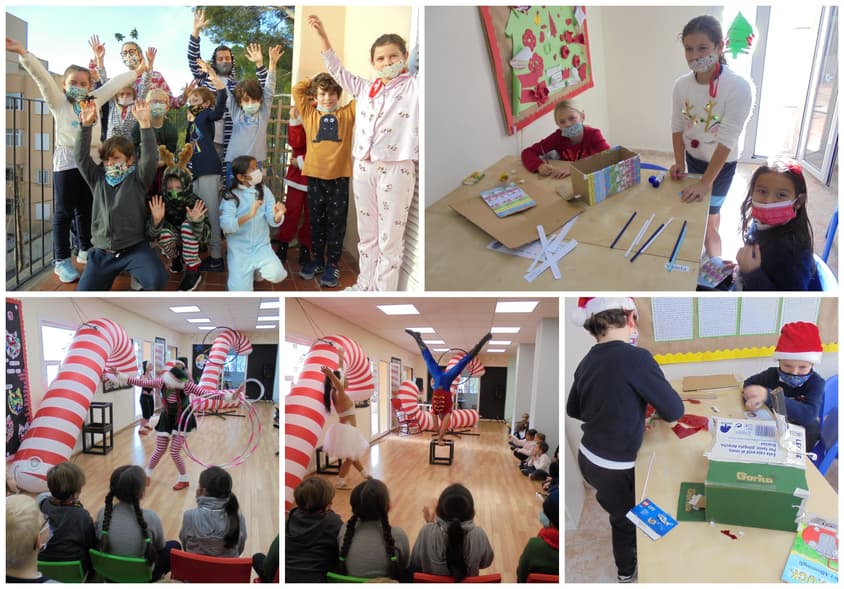 It's Christmas Time!! As we celebrate the end of this first term we would like to give our thanks and send special wishes to each and every one of you for a happy, fun filled and magical Christmas time! We would also like to wish you all a very happy and healthy New Year and we look forward to celebrating lots more achievements with you all in 2021!
Enjoy the last photos of 2020 as we share the highlights of our fun filled sparkly week!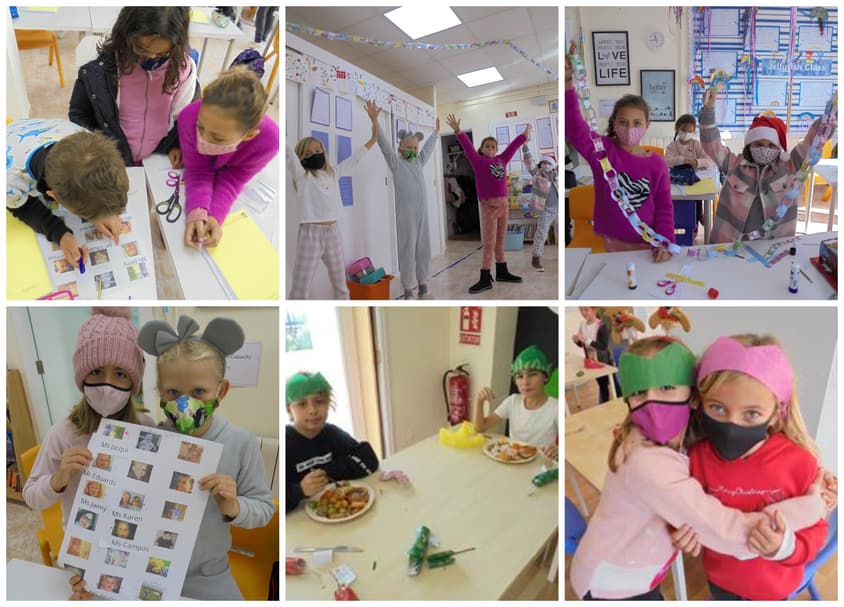 Wow it's the end of term already, how it has flown by! The last seven days have been packed with a circus visit, Christmas Jumper Day, Christmas Lunch, Pyjama Day and lots of festive activities. The STEM activity, making Gingerbread Houses, was finally completed and what a great job they all did! They were put on display for the other classes to see and Ms Conway's Year 3 class judged them all to see if they had met all the criteria that Mr and Mrs Gingerbread had asked for. The winners were Marina and Sofia. Well done girls!
As you can see by the finished results below it was a tough competition with all the facilities that were added!! I loved the pool features, garages, gardens, soft furnishings and huge TV sets!! The photos below I think show how busy we have been this week!

We have had Christmas quizzes, made decorations, cards and snowmen pictures. We have made 3D shapes and completed code breakers. Now it is definitely time for a break! I wish you all a very happy Christmas and look forward to seeing you all in 2021.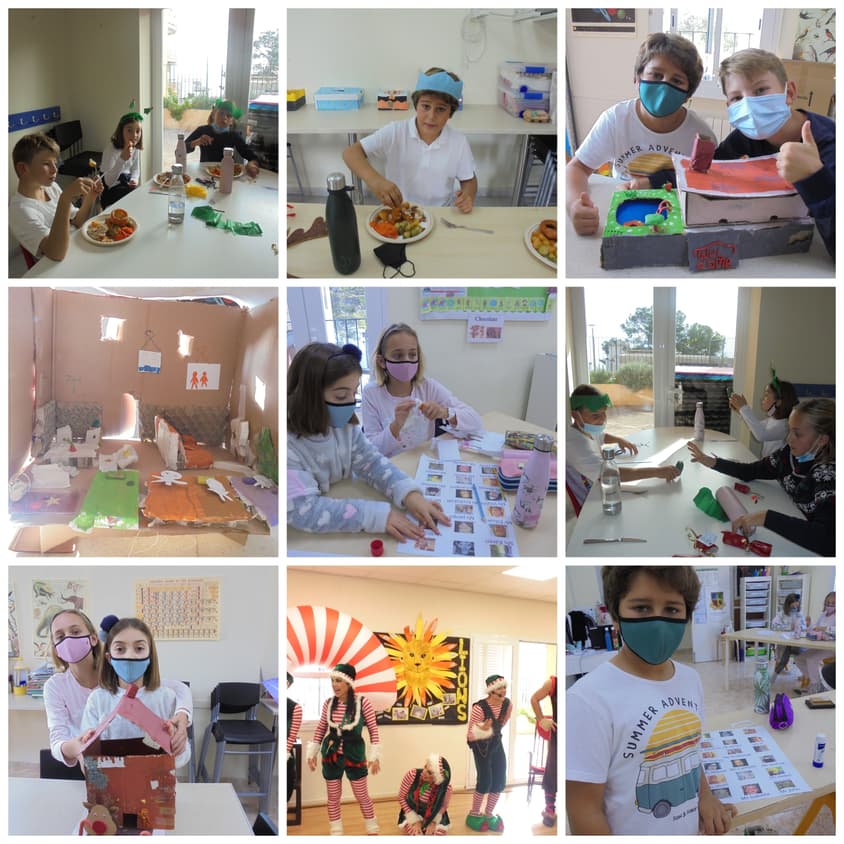 Y6 Sharks have had a fun week, feeling festive and creating all kinds of beautiful Christmas art. We started off by making paper wreaths to hang around the classroom as well as making paper chains.

In Maths, the children have been developing their compass skills and drew flowers as well as using nets to make 3D shapes. They also used coordinates to create fun pictures.
Finally we painted beautiful wooden circles, cut out from our very own trees and painted them. Once dried, we threaded through some string, ready to hang on the tree. We also used collage art to make a Christmas tree.
I hope you have a wonderful Christmas wherever you are and I will see you in 2021!
Esta semana en Year 1 and 2 hemos llevado a cabo "¡El concurso del año!" relacionado con conceptos sobre la Navidad. Con este concurso los alumnos han trabajado la lectoescritura y la conciencia fonológica de una manera más divertida. ¡El grupo ganador se ha llevado un pequeño premio!
Esta semana en español con Miss Campos los alumnos y alumnas han estado diseñando tarjetas de navidad diferentes a lo acostumbrado. Unos han hecho un muñeco de nieve móvil y los otros, siguiendo con la historia de 'Si Papa Noel no tuviese trineo' han hecho un globo aerostático con ellos como elfo. Con estos ayudantes, Papa Noel seguro que tiene tiempo de entregar todos los regalos.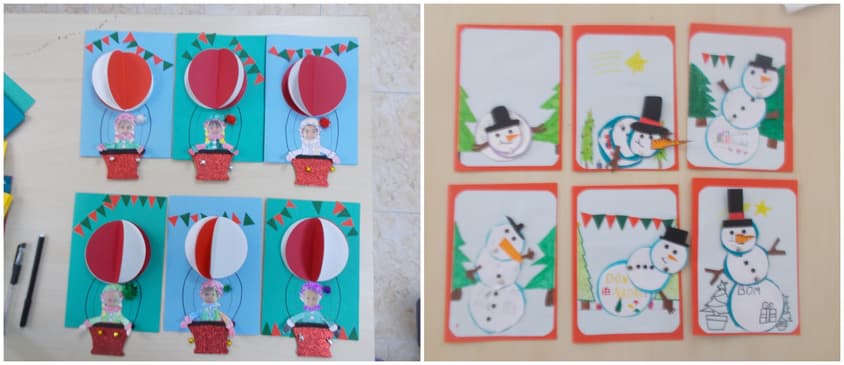 It's hard to believe that we have already completed one full term out of the academic year!
I am so proud of all of our pupils that continually work hard and try their very best during every single PE class. Pupils have enjoyed taking part in many different group activities and games whilst also participating in inter-House sports competitions.
The children have had a really fun and active first term, finishing by having great Christmas themed activities and games, playing Santa TAG games was such a great way to bring in the Christmas holiday and have some fun!
This week in PE lessons we have launched our Christmas themed House competition and the overall winner is Leopards!! Congratulations to our House champions and all the houses for really good performances during the competition.
It has been great fun from September and I am confident that this will continue through until the summer.
Have a great rest over the festive period, you have certainly all earned it!