A message from Janice Short, Principal
---
Dear parents
As the children have really settled in now, we are all busy with fun-filled lessons of all kinds, as you can see from the news below. It is amazing how quickly we have returned to normal. Last week we had our first class assembly since lockdown started and Year 2 gave a lovely assembly all about Friendship and being a good friend. It is quite thought provoking to realise that for many, if not all, of these children, this was their first live assembly in front of their parents due to the circumstances in the last couple of years. They really did a great job and everyone was very proud of them. They then repeated the same assembly to the rest of the children at the end of the day - restrictions still prevent us from all being together at the same time but we are definitely becoming great problem solvers, showing resilience in all areas.
Next week we will be looking at wellbeing for all the school community as it is World Mental Health Day. This is an area which is one of our focusses this academic year and we are hoping to make a really good start on this next week. Although we already cover many facets of wellbeing and mental health in various activities we do in school, we feel that this is an area in which we can excel, as so many of the basics are already in place at Sant Agusti. Academic progress is, of course, important but positive mental health and wellbeing are essential to be able to achieve this academic progress. There are many proven positive links between wellbeing and learning, future happiness, resilience and life skills and we intend to use World Mental Health Day as a stepping stone into our future for mental health and wellbeing.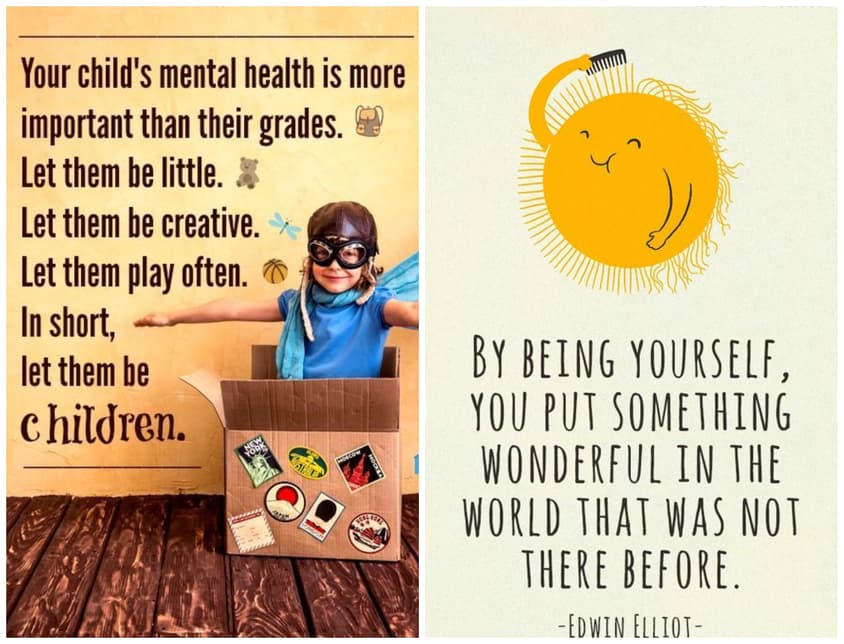 As part of our ongoing commitment to local charities we collected goods for our Harvest Festival and I would like to say a huge thank you to all your Harvest Festival donations for the Fundació Monti-sion Solidària! The foundation and the hundreds of families you are helping were overwhelmed by your generosity!
For more information on this foundation dedicated to helping families here in Mallorca who are at risk of social exclusion (many of them with young children) please go to their website: https://fmsolidaria.org/es/asociacion/fsmontision
Wishing you a lovely weekend!
Mrs Short
Principal
Baleares International College, Sant Agustí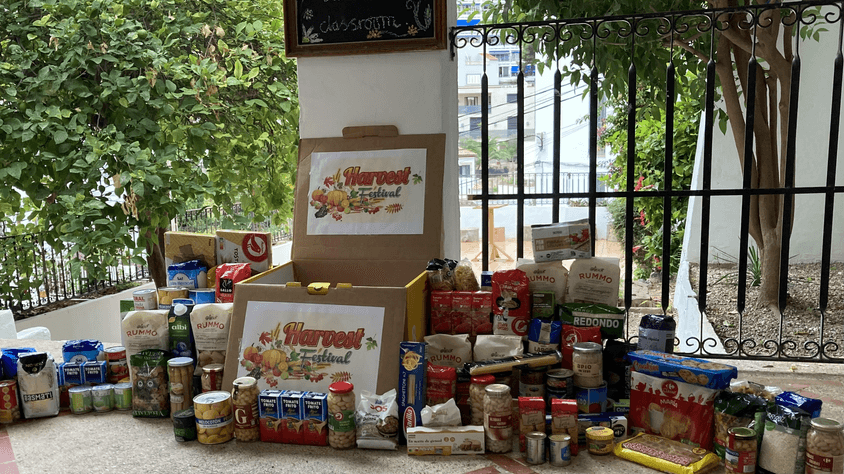 | Date | Event |
| --- | --- |
| Friday 8th October | 9am | Y3C Dolphins Class assembly (Miss Conway) |
| Friday `15th October | 9am | Y3R Dolphins Class assembly (Ms Roberts) |
| Monday 18th October | 9am | Coffee morning with the Principal |
| Monday 18th October | Pink Day, Breast Cancer Awareness Day |
| Thursday 21st October | Virtual Open Day |
| Thursday 21st October | Dia de las Vírgenes celebration |
| Friday 22nd October | Halloween Celebrations and fancy dress |
| Monday 25th - Friday 29th October | Half Term Break - School Closed |
| Monday 1st November | Public Holiday -School closed |
Nursery Starfish Class
---
HAPPY HARVEST MONTH EVERYONE!
In the Starfish classroom we have been enjoying many varied activities related to Autumn and the Harvest festivals celebrated all over the world; we took a closer look at how in Mallorca lemons, oranges and carobs are picked from trees in large amounts, how in the Alps cows are festively brought back from the mountains into the stables and the colourful Harvest celebrations in India.
We used tractors, playmobil and big farm stables to bring in the corn crops from the fields with small world toys and we made some really deliciously smelling pumpkin spiced playdough. The weather has been great for us, as there have been many days on which we have seen 3 or 4 different weather types in one school day, from windy to rainy, sunny to cloudy - it's been exciting to see all the different weather types belonging to this time of year and spotting the weather patterns.
Speaking of patterns - the Starfish class children have been sorting colours to form different coloured patterns this week too! We will continue to learn about the weather and harvest all around the world for a few more weeks and we will enjoy learning about this alongside our journey into learning about ourselves and our direct environment. All in all, great things are happening in our Starfish class!
We encourage you all to go for a nice Autumn walk in nature this weekend, smell the crisp Autumn air, pick up sticks, leaves and other Autumn things and bring them into school on Monday along with your family photos for our display!
Enjoy the weekend.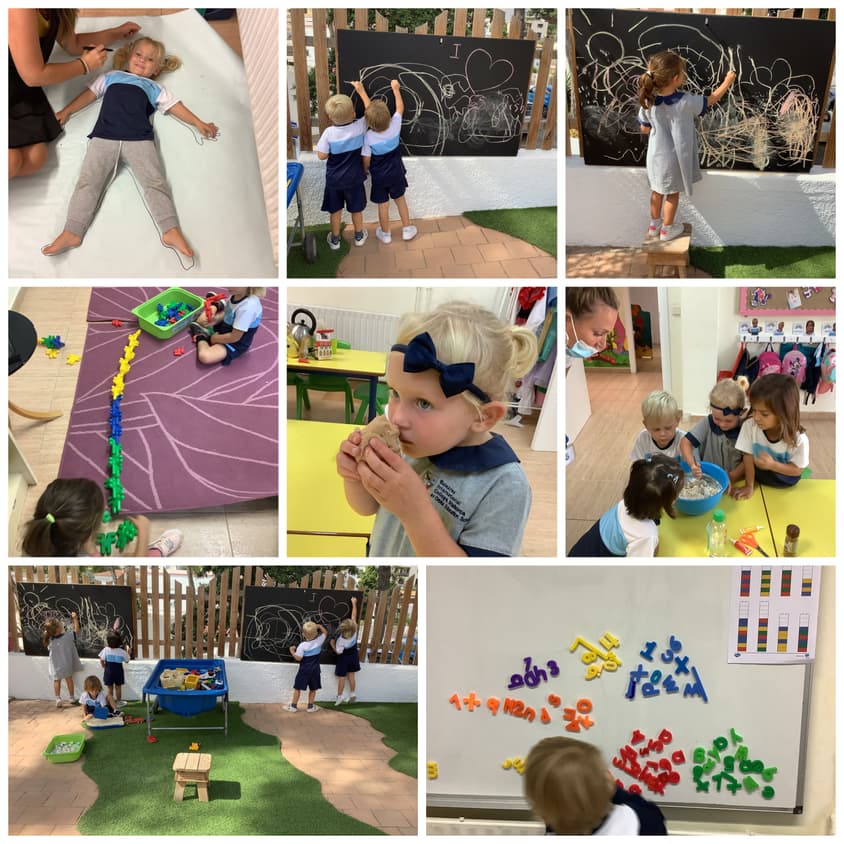 Reception Seahorses Class
---
As we started Autumn time, while trying to make the most out of the weather outside, the children asked us if we could plant some seeds at the terrace. 'Why not?' Having that enthusiasm from the children to explore nature is always the best start! We wouldn't have thought that just a few days after (including a massive storm) we would have so many plants growing so fast! First days in October and we are already growing our first sunflowers and beans and, yes we have been talking about Harvest but certainly this new life in our terrace has taken over, giving the children lots more excitement.
In Maths, we've continued to learn more about numbers 1 to 10 but we've also started to talk about shapes. We've been playing with them, exploring and using them in so many different ways and areas. We've been looking at their properties, such as size and shape, by describing them and playing classifying games. The children are also gradually grasping the meaning of 'flat' and 'solid' shapes. But certainly the best part was to find so many ways to use the shapes and arrange them into new things: they have used multilink cubes to build up towers and robots and measure themselves, Cuisenaire rods to build as a team a road for the cars, tracing around the shapes silhouettes to make some Art or even playing Snap with shapes cards.
For our topic we've continued to work in "All about me" with focus on the body parts. It's really interesting to see how the children see themselves when they try to make their own portraits; we've had a few cat whiskers incorporated into their facial features and green and blue faces!They are also getting familiar with some of our bones' names by singing 'The skeleton dance' and the children are getting really good at making our body puzzle 'inside out'!
In Seahorse class we really love a good story and so many times we like to link those stories with all the things we are learning in class. This time it was the turn of 'The Gruffalo'- 'What's a gruffalo?' - 'A gruffalo! Why, didn't you know?'- 'He has terrible tusks, and terrible claws, and terrible teeth in his terrible jaws.' The children had a great time trying to identify the different parts of the Gruffalo. Which story will captivate us the most next time?!
Wishing everybody a safe and nice almost long weekend.

Year 1 Seals Class
---
Colour Chaos and missing bunnies- all part of a week's work here in Year 1. We moved onto a new story in literacy but stayed with our general theme of ´Stories set in family settings¨ and this one really went down well. We read and studied Mo Willem´s story "Knuffle Bunny". This is a great story to use to allow some fun with words and to introduce the comprehension strategies of predicting, connecting and inferring. It is also a great hook for writing. The children brought in their own favourite soft toy to write about.
It was a case of Double Trouble in Maths this week! We played many games to reinforce learning doubles and we are now officially ready to make our maths eyes glasses next week. The children are beginning to see connections everywhere and as our next topic is Shape we will be moving out into our environment to spot shapes. We used the Numicon frames quite a lot this week to help with our number sentences and mental addition.
In Humanities we are still working on the theme of our school and this week we started talking about the surrounding area. We are learning some simple safety rules for crossing the road and we have just started a transport survey about how we travel to school. Next week we hope to get out to explore the area. Naturally Rosie the Hen will be coming with us! She was a bit shocked to hear none of the children flew to school! The car is king here in Palma, with all children in Year 1 travelling by car every morning!
We donned our Science hats also this past fortnight and learned how to measure our hands and feet and other items using rulers! We saw how data can be collected and shared.
Our theme of Colour Chaos is going very well. We have been mixing colours and seeing the magic of how we can make new colours. We are now ready to study the work of Mark Rothko and create some of our own creations.
We have come to the end of our first group of sounds in phonics and we are enjoying our readers every week. The seals are showing a lot of enthusiasm for finding the bugs on Bug Club and the Maths games on Active Learn! This is a great fun way to reinforce the work being done in the class.
All in all these seals are swimming smoothly these days and we are thankful for that. Well done everyone.
Have a lovely weekend.
From Year 1 Seals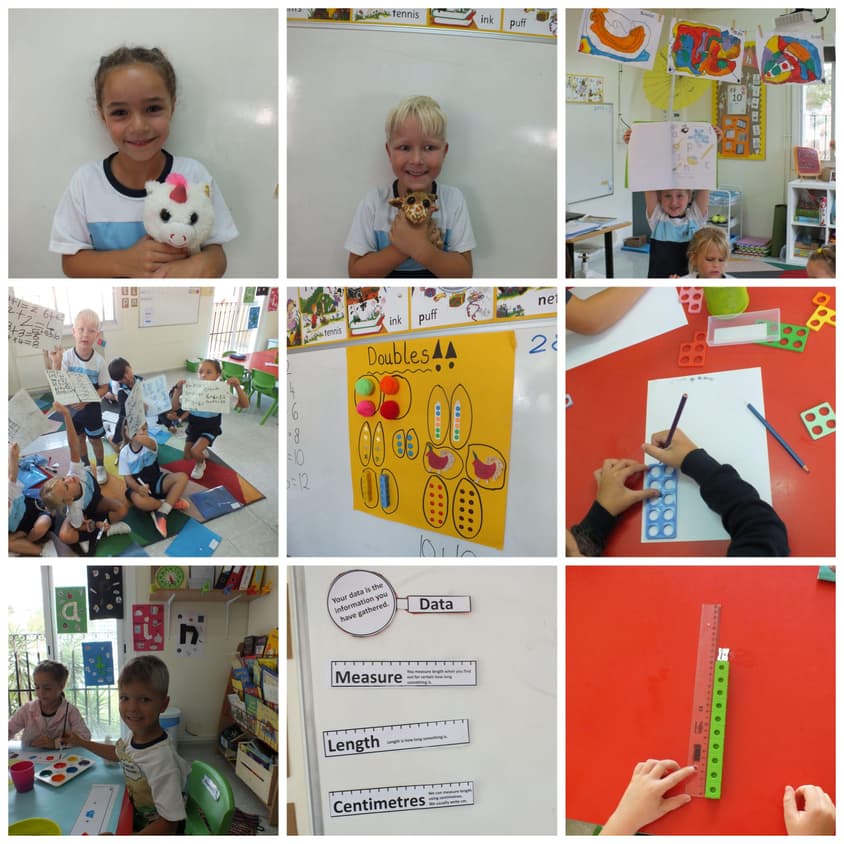 Year 2 Turtles Class
---
It's been a busy couple of weeks in the Turtles classroom. We started off the week with a visit to Cala Nova beach for Science. We have been learning about different habitats including coastal so we went out to see what lives and grows there. We found lots of different plants and small sea creatures in the rock pools that had formed, including lots of sea snails. Later in the week we went out with our magnifying glasses to see what inhabitants we could find on the Lemon Tree Terrace and also in the microhabitat - The Bug Hotel. We found lots of mini beasts and recorded our findings so that we could compare them with the rest of the class.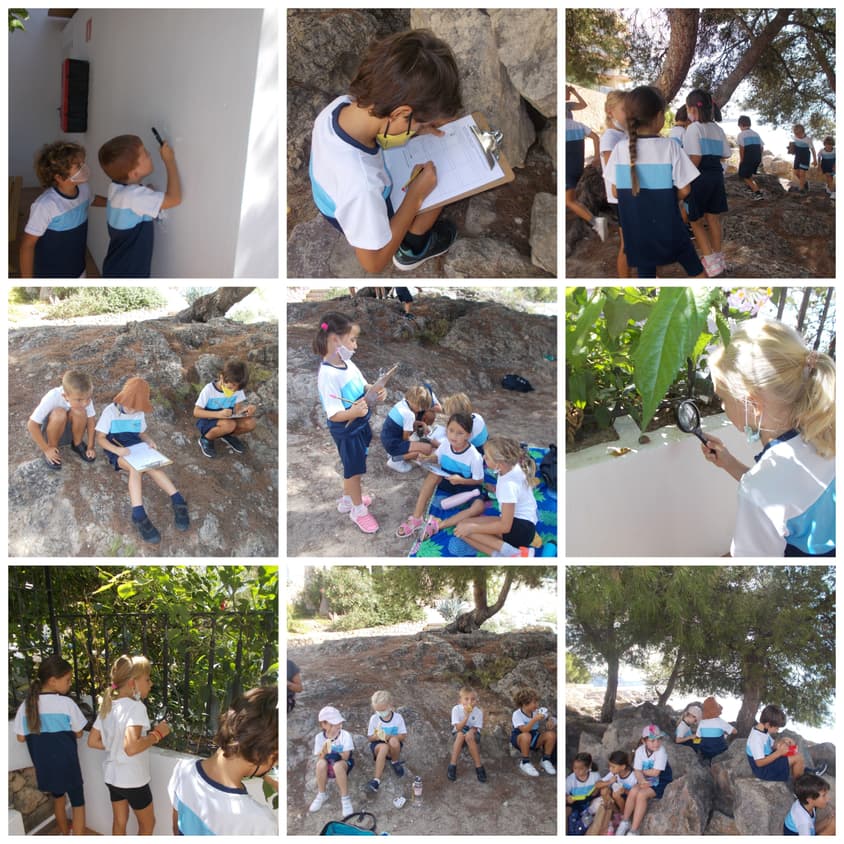 In maths , we have been learning about 2D shapes and what their features are. We compared shapes, played matching games and then had to make something out of different shapes. We made houses, animals, cars, robots and a whole range of other things. We have also started to learn how to tell the time and are looking at numbers before and after.

In Literacy - we have been looking at fiction and nonfiction books about Pets. We have used lots of different adjectives to describe what sort of dogs we like, from sparkly dogs to muddy dogs, spotty dogs to stripey dogs. It was great to see their imaginations starting to fire up!
In Art -we have painted landscapes using watercolour washes. These are linked to science habitats and next week we will be adding the inhabitants of each landscape and some plant life.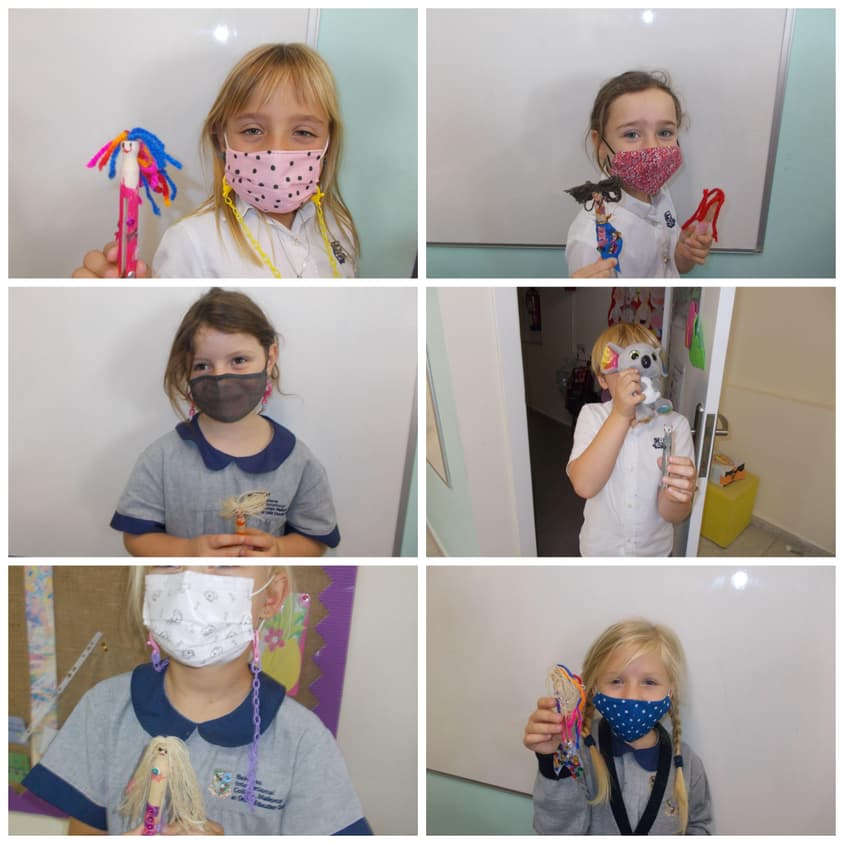 Our Humanities topic of" Ín Living memory", has now moved onto looking at toys and books in the past and how they compare with toys and books today. We looked at the different materials they were made of and the fact that a lot of toys were handmade or homemade. We drew up a timeline of toys from the past...did you know Barbie has been around since 1959? Or that Lego was first produced in 1934? To help us get an understanding of toys from the past we tried making peg dolls using bits of fabric and paper you would have around the house. We created a whole range of mermaids, cats, robots and superheroes.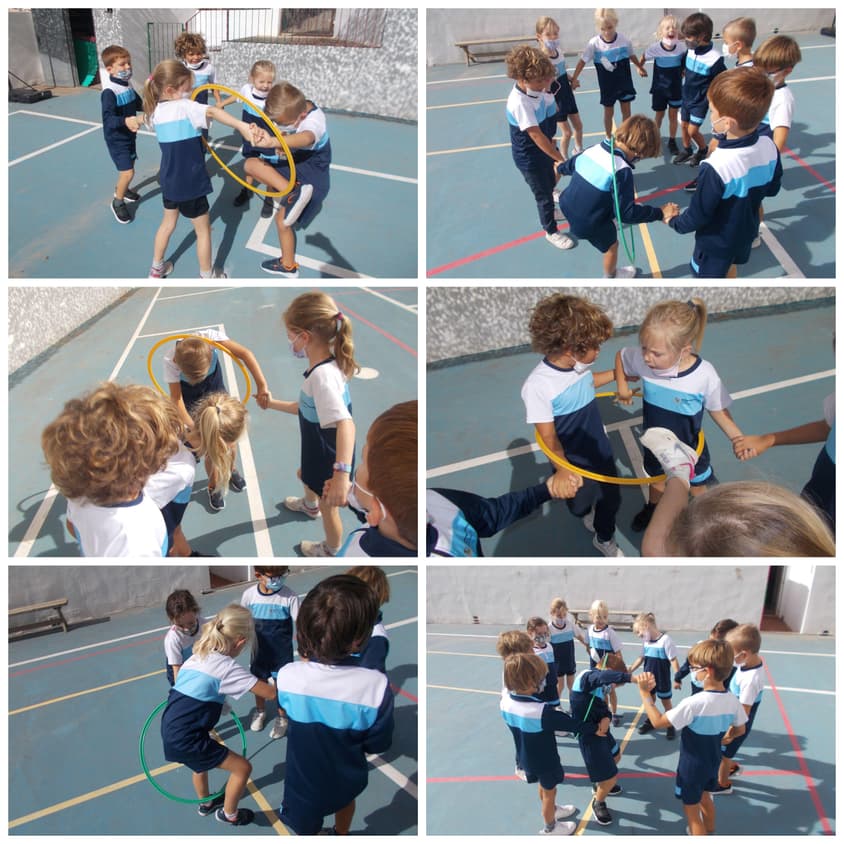 This week we introduced the Year 2 Turtles Class to the word 'resilience'. We learnt that having good resilience is the ability to cope with difficult times or situations, and having the inner strength to bounce back from them. We then played a game where the children had to get a hula hoop all the way around their circle, without letting go of their hands. It was interesting to see their teamwork and abilities to be able to do this. After the activity, we talked about any challenges they faced, how they overcame any problems and also, how they made us feel. Building resilience is an area we will be concentrating on over this school year and it's an important area where we can improve our wellbeing and grow up as happy and confident individuals.

Year 3 Dolphins Class
---
In English this week, the children have loved using ¨Talk for Writing ¨ by Pie Corbet by developing a series of actions to retell the story -The Papaya that Spoke . We made a video of this for you to all enjoy. After learning the story we created wonderful individual story maps.
In Maths, Miss Conway´s group has been focusing on place value whilst Miss Roberts´ group have moved onto learning multiplication and division facts.
The artwork that is being produced in Year 3 is applaudable! The quality and design of these elephants show tremendous detail and artistic flair. The children also thoroughly enjoyed and were able to listen attentively to instructions in order to make these cute origami envelopes.
In Humanities, we have been recalling facts about Europe and playing games to identify the seven different continents.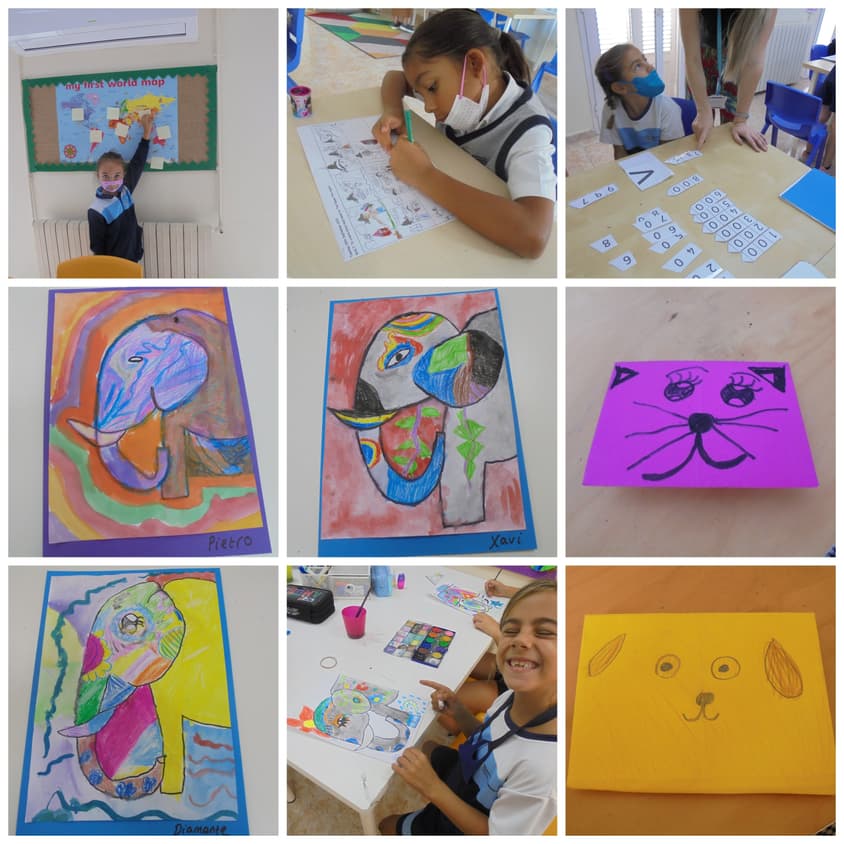 Year 4 Jellyfish Class
---
Over the past couple of weeks in Year 4 we have continued to think about building our resilience and trying to 'show what we know' by always giving things a go and trying our best, whether it is with our learning, making choices or working with our friends.
We finished our fiction unit by creating our own mythical beast and using a Best Write opportunity to 'show what we know'. We have started the next unit, which is a non-fiction unit about instructions and explanations. This unit is working well with our science and humanities learning as we are using our digestive system knowledge to mummify tomatoes to link in with our ancient Egypt learning. We continue to have a daily SPaG (Spelling, Punctuation and Grammar) session. One of the activities using a newspaper kept us busy for a little longer than expected as we really enjoyed not only looking for words with a prefix (our spelling focus for the past few weeks) but also discussing the different language used in articles and reports.
In maths we have moved to explore and learn more about multiplication and division. We have been investigating commutativity and reversal facts using our existing multiples of knowledge, function machines and exploring what happens when… We have been building our skills and speed with mental maths games, bingo and whiteboard fun.
We have continued to gain more understanding and insight into what life and culture was like in ancient Egypt. Looking at life by the Nile, Egyptian myths and gods and the after life. We have drawn and painted pyramids, designed our own headdresses and we are looking forward to making our own papyrus paper ready to start hieroglyphics.

Year 5 Whales Class
---
Our Whales are working super hard developing their incredible gymnastic skills! We have now been working for several weeks on learning a series of balances that the children can do with a partner or on their own and they have worked in pairs and small groups to create fantastic routines!

Our Humanities lessons have focussed on geography skills so far and over the last few weeks the children have been working on their map skills to locate places in Central and South America. Our focus is now on Mexico and during the last lesson the children undertook research using the 'scan and skim' skill learnt in English. Also using non-fiction books, the children were able to make notes under different subheadings such as food, wildlife and landmarks. Next week they will start writing detailed fact files using all the information they have found!

Whilst we are waiting for our plant cuttings to grow roots (hopefully soon!) we have been learning about lìfecycles in our Science lessons. We looked at the life cycles of mammals and then used pictures to do a short presentation to the class explaining how the process works.

Then we looked at different cycles of mammals such as hedgehogs, rabbits, moles and mice and the children had to match the name of the adult mammal with their young. Did you know that a baby mouse is called a pinkie or a kitten?
Our Botanical Illustrations are now complete and the children have shown incredible art skills to create these beautiful drawings. Here are some of our beautiful pieces of art.
Now we have focused on Zoological illustrations, where we have drawn elements of the life cycles of different mammals. Yet again, the Whales showed great attention to detail with their work. Here are some examples of their fantastic creativity.
Year 6 Sharks Class
---
In English, Year 6 were pleased to be given permission to insult Mr. Hodson, using Shakespearean language of course!
Having blown him away with their choices, they then watched The Animated Shorts production of The Tempest, an abridged version which is well worth rewatching at home. Having started to get to grips with the language of Shakespeare's day, they produced some excellent translations of one of the play´s most poetic speeches, which we then combined, using phrases from each and every pupil´s work, to produce an equally poetic version of Caliban's famous speech:

In ICT, it's a case of lights, cameras and action as Year 6 have discovered video cameras and will soon be going into production with their documentaries on aspects of school life. They are finalising their scripts and are now learning to handle the hardware.

This week, we sailed away from the Minoans on Gnossos across the Sea of Crete to the Greek mainland to look at the Mycenaeans and their links to the legendary Trojan Wars. The Sharks produced some excellent Trojan style Mycenaean warriors in their Art lesson and they make a fine addition to our Ancient Greek wall display.

Spanish and Catalan with Ms Maria
---
Estas semanas con los alumnos de Year 1&2 hemos estado haciendo el tema de LOS PIRATAS. Hemos hecho actividades súper divertidas y sobre todo hemos aprendido mucho vocabulario pirata además de bailar y cantar una canción del pirata Barbanegra. Lo hemos pasado genial y nos hemos sentido como auténticos bucaneros a la caza del tesoro!

Spanish and Catalan with Ms Ainhoa
---
Estas semanas hemos estado trabajando en clase de español, con Year 3&4, a expresar nuestras emociones y describirnos físicamente utilizando algunos adjetivos con los que hemos estado trabajando. Todos estos aprendizajes los hemos plasmado en un mural final, personal y original. ¡Han quedado fantásticos!

Sports department news
---
Last Wednesday Year 1 students were focused on developing their locomotor skills - such as running, jumping, hopping, and galloping. Students were practising different travelling patterns on the course and then were able to use them during different TAG games.
Children were talking about how their body feels before, during and after exercise, explaining why it is important to warm up before exercise, focus on following rules and staying safe during physical activities.
Well done everyone!