A message from Janice Short, Principal
Dear parents
Things are heating up both inside and outside in BIC Sant Agusti this week as we approach the last few weeks of the term. As the temperature continues to rise, the children seem to be putting more and more effort into all their activities in school too. We have some really fun filled learning happening all around the school and this is planned to continue to the end of term. Watch this space!
The week started with the children donating their charity money to one of our chosen charities, the Montesion Solidaria. We raised 150 Euros which the charity will put to very good use. The volunteers are also going to come into school next year to explain about the charity in more detail.
We have also held our BIC BIG Green competition - wow, there were so many entries that I literally could not get into my office! The entries were of a really high standard and the children had really put so much effort into their artwork - I was very impressed. The winners are in the photographs below but I would like to thank everyone who took part, making the competition so exciting for all and learning about the environment too. This was part of our World Environment Day on Monday when the children took part in activities about Nature. A big thank you to Harry's mum for providing activities for this project!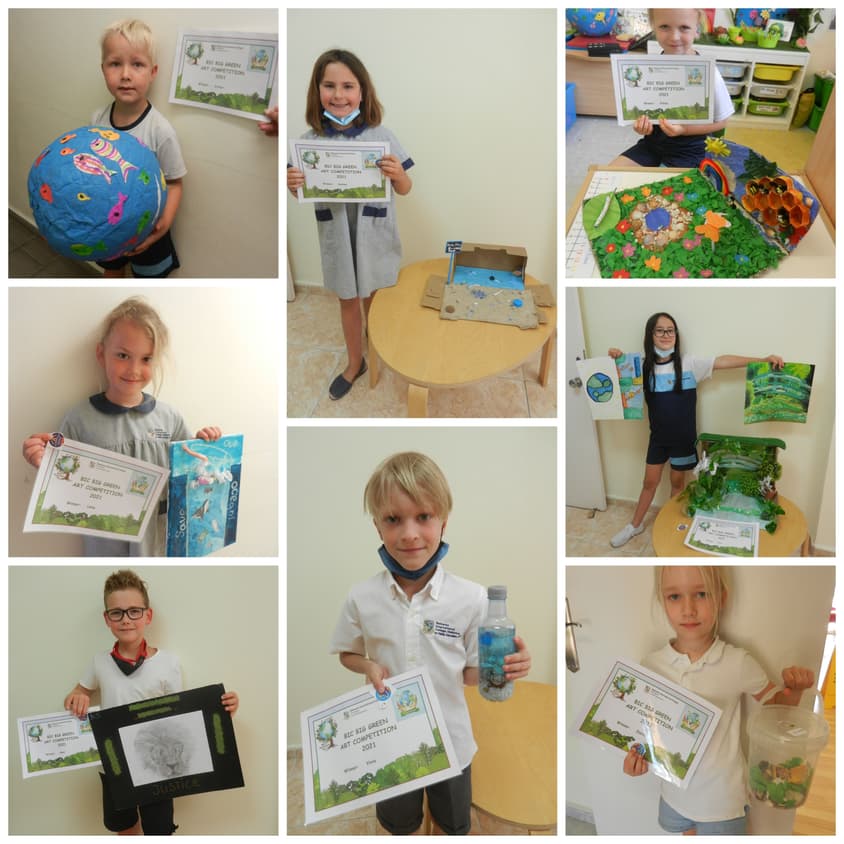 Today we have done various activities in class to mark the official birthday of Queen Elizabeth II and the children have learnt some information about the UK as well as enjoying an afternoon tea at the palace with a visit from the Queen herself! Celebrations such as these introduce all our children to some of the differences and diversities in the world, while remembering that we are all unique, have various backgrounds and cultures but all work as a team. Well done Sant Agusti!
Wishing you all a lovely weekend
Warm regards
Mrs Short
Principal
| Date | Event |
| --- | --- |
| Monday 14th June | Year 3 trip to Manacor |
| Wednesday 16th June | Early Years Teddy Bears Picnic |
| Thursday 17th June | Year 4 trip to Palma Aquarium |
| Friday 18th June | Year 2 trip to Joan Miro museum |
| Monday 21st June | Early Years Sports Day |
| Tuesday 22nd June | World Music Day. Whole school event. This event is open to parents and will start at 2.45pm. More information to follow via class letters. |
| Tuesday 22nd June | Virtual Open Day |
| Wednesday 23rd June | Sports Day Year 1 to Year 6 |
| Thursday 24th June | Public Holiday - School closed |
| Friday 25th June | Y6 transition visit to Sa Porrassa -more details to follow |
| Friday 25th June | Year 4 morning trip to Bonaona Surf School. More information to follow. |
| Monday 28th June | School Reports go out to parents |
| Monday 28th June | Y5 and 6 outdoor adventure trip |
| Tuesday 29th June | Transition Morning |
| Tuesday 29th June | Year 6 Final Assembly, open to parents of Year 6 children. Time to be confirmed. |
| Thursday 1st July | Last Day Summer Term |

This week we have continued learning alongside our topic ¨Healthy eating¨. We have really enjoyed talking about this topic and it is quite noticeable that many children in class already have a lot of knowledge. Combined with the English language skills they have built up over the past school year, this gives a lot of opportunity for dialogue and conversation.

All Starfish children have enjoyed using real fruit and vegetables in many different activities. Last week we did a feel and smell test and we made Mr. Potato Heads - these looked adorable! This week we made fruit stamps with paint and looked at the different patterns inside of fruit.
We also celebrated Environment day on Monday the 7th. In general, but specifically over the past weeks we have focussed on the environment a lot. I am very proud to say that many of our Starfish children are aware of what they can do to look after our planet and they have incorporated this into their daily routine from an early age onwards.
We were lucky to receive a visit from Christine Greenslade who read her new children's book Flying Lessons to us. The children enjoyed listening to the wonderful story of three little blackbirds who learn to fly. Thank you for sharing this story with us Christine.
As it is getting warmer, Starfish are making sure we take full benefit of every opportunity to have an outdoor learning session. We had a wonderful picnic in the EYFS garden with the Seahorse class and we enjoyed a lesson on the marine food chain set down on our shaded school entrance.
Wishing you all a wonderful weekend

Reception Seahorses Class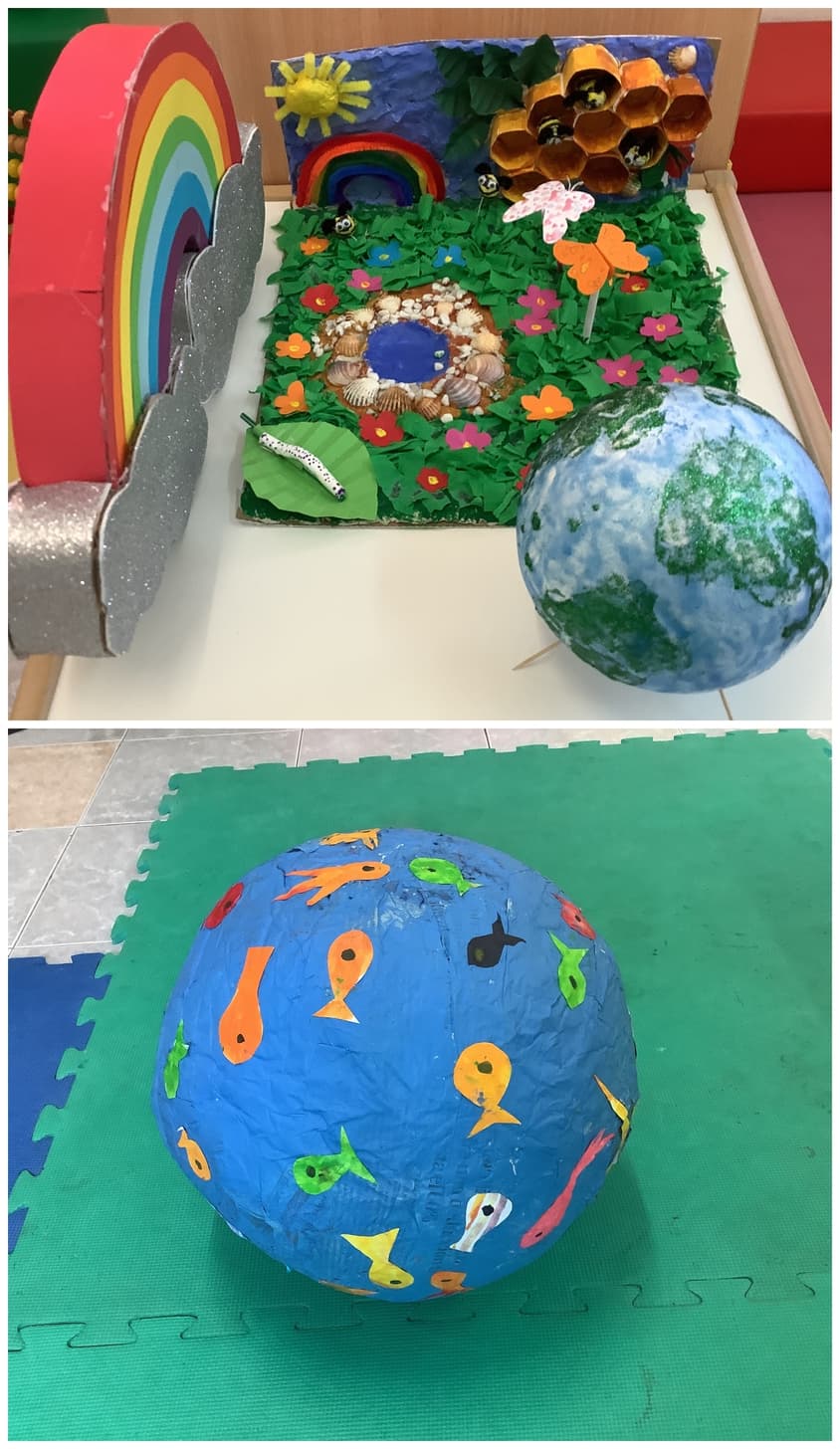 Hello again! I can't believe we've reached the end of the week again! The Seahorses are really into our new topic and they are already getting very aware of where on the map the countries that we are learning about are. They are also learning lots about their flags and they have started to use words in different languages randomly in the class. I am so proud of them all!
In Early Years, learning outdoors and exploring around is precious; the children really enjoy being outside and it gives them the opportunity to learn from the environment and Nature. Every week, we are trying to do as many activities as possible in our garden and out on our terrace; we try to make the most of the mornings, as it's cooler, and use our shady areas.
These include lessons from phonics to science, or even releasing 'newborn' butterflies, and covering different curriculum areas, but always having fun!
This week we would like to thank a few people for helping us in our learning journey, for working so hard and sharing all that time and knowledge with all of us. First of all a huge thank you to Emma (Harry's mum, in Seals) for organising an amazing activity for every classroom in the school, to celebrate World Environment Day. The children had fun and they learned very important things. Also a huge thank you to all the children and their families that worked so hard on their little projects for our Art competition in this important cause.
Finally, but not least, we would also love to say thank you to Christine Greenslade who came to share with the children her new book 'Flying lessons'. What a lovely story and time we had!
Wishing you all a lovely and safe weekend!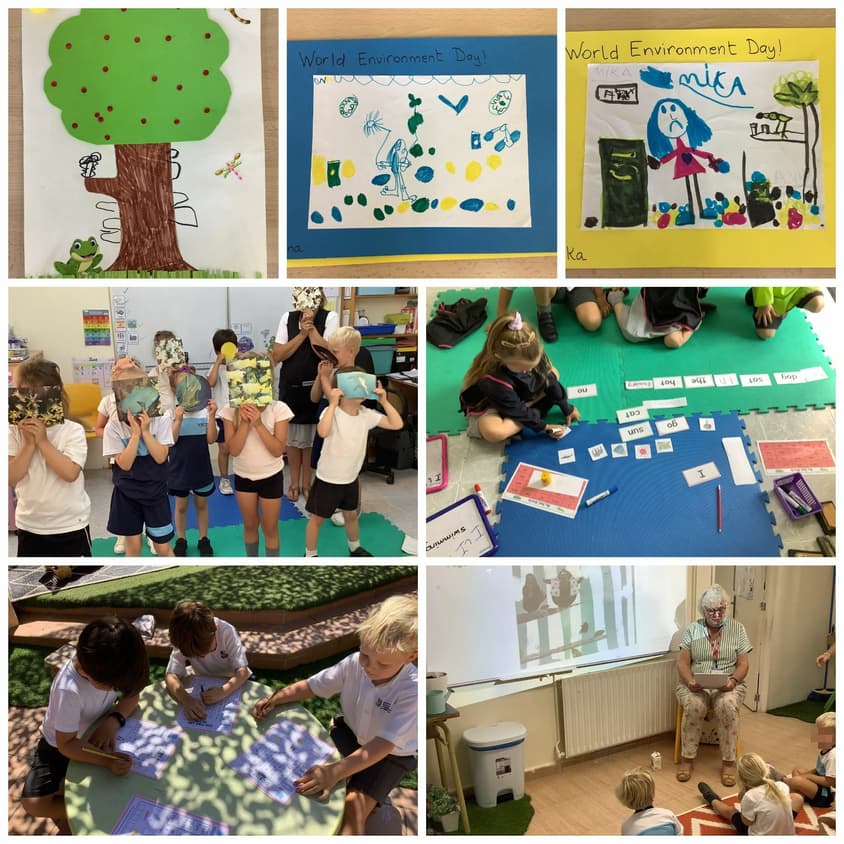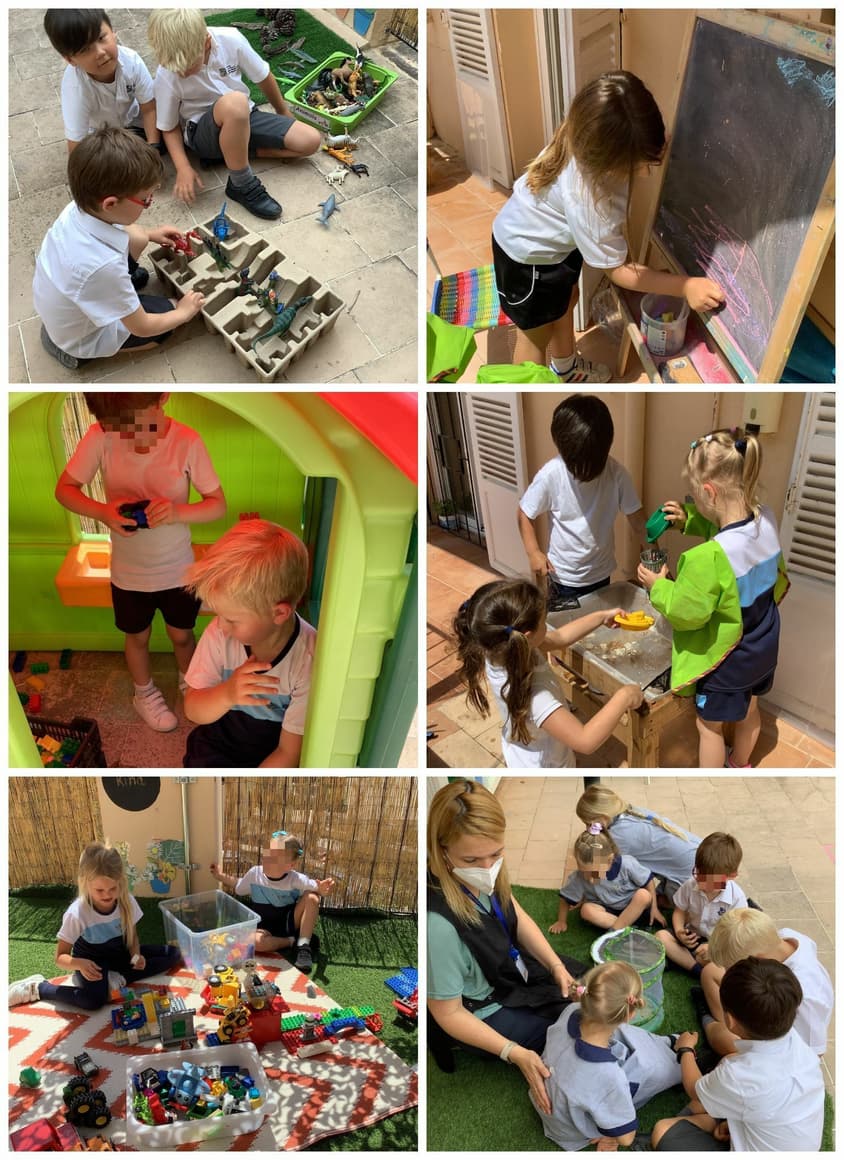 This week the Seals had a very special trip to Castle De Bellver ( which means The Castle of good viewing) and boy, was it good viewing! Our trip began with a walk to the bus stop and a long awaited spin on the bus- it was so wonderful to see the children all together and outside the school - these days bring a different vibe and it was a joy to finally get out as a group! This trip was marked further by the fact that we had a picture of an actual seal on the bus!
We did a self guided tour and brought along a very special mascot called Dave with us-he remained in the care of Amelie throughout. The children were engrossed with the sights both inside and out of this concentric castle-one of few in Europe.
As we entered one particularly plush red velvet room a spontaneous rendition of God Save the Queen filled the gaps between white marble statues and busts.
We completed our activity booklets and had a lovely picnic in the shade. The Seals were a credit to themselves, the schools and their parents. Their manners and behaviour for the whole day was second to none.
Back in the class we are continuing our topic of British Values in Humanities, in Science we are looking at more inventors.
A big thank you to all the children that entered the Environment competition and a thank you to Harry's mum for organising a lovely interactive lesson on food chains.
Have a lovely sunny weekend everyone,
Stay cool!
Lots of love,
THE SUPER SEALS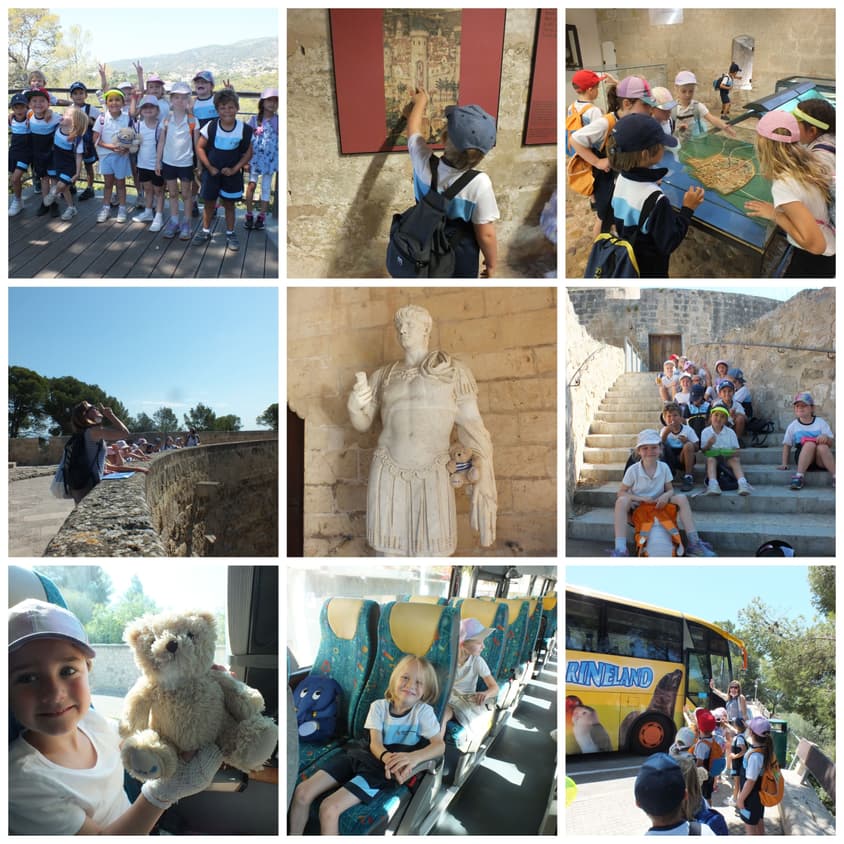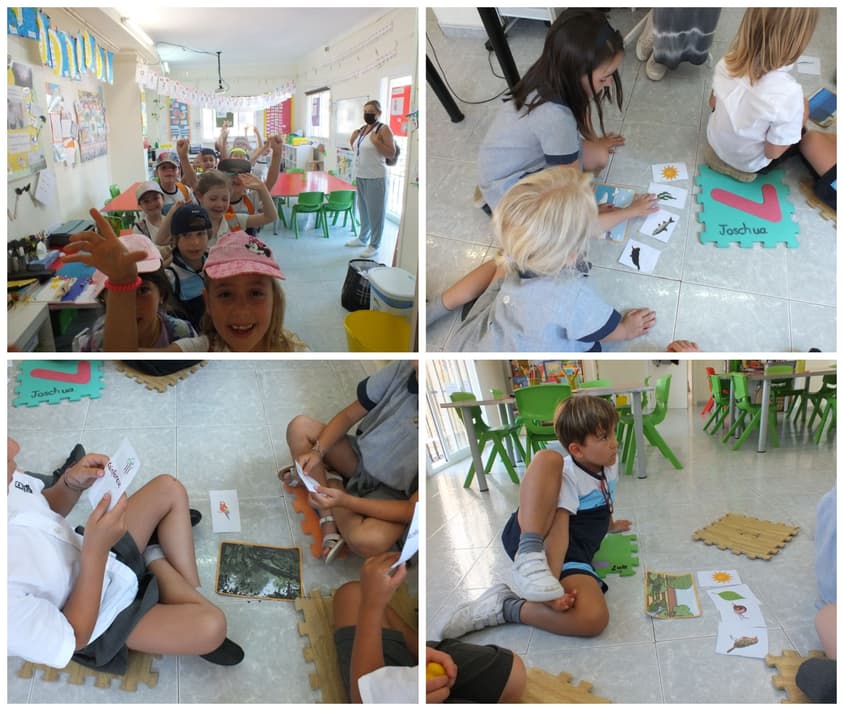 Iggety, Ziggety, Zaggity, ZOOM! Julia Donaldson is our focus author for the rest of the term. In English we are focussing on the ´Same Author, Different Books´ and have spent much of this week reading Julia Donaldson books, finding rhyming words and making more rhyming verses, hot seating as different characters, creating and drawing our own characters, jumping on `switch zoo´ to create our own horrible beast and generally enjoying some of the over 200 books Julia Donaldson children's books.
Walking on Sunshine this week… It's been very warm so we have had to be careful as ´U Can´t Touch This´ as it is just too hot! You may have guessed, we have continued to practice our songs and dance for World Music Day… All the children have wowed us with how well they are remembering all the lyrics for each song! Our class dance is hip hopping and pop rapping along nicely, Year 2 definitely has some great moves.
Our fractions unit has continued and we have found equal parts of all sorts of numbers using many different ways. The children enjoyed being outside and using JUMBO chalks to create fractions the best. The glorious weather has meant that we have been able to get outside to learn.
Many of the children also entered the BIC Big Green Champions competition. Congratulations to Lena for winning the Year 2 entries. All of the entries were fantastically creative and beautifully created. We will be making a display of them in our classroom so we can enjoy them for a little longer.
Throughout this busy week the children have also been completing tests in English and Maths. They have all been AMAZING and Mrs K-B and Mrs C are super proud of them all.
Have a restful weekend, stay sun safe and enjoy whatever the weekend has in store for you.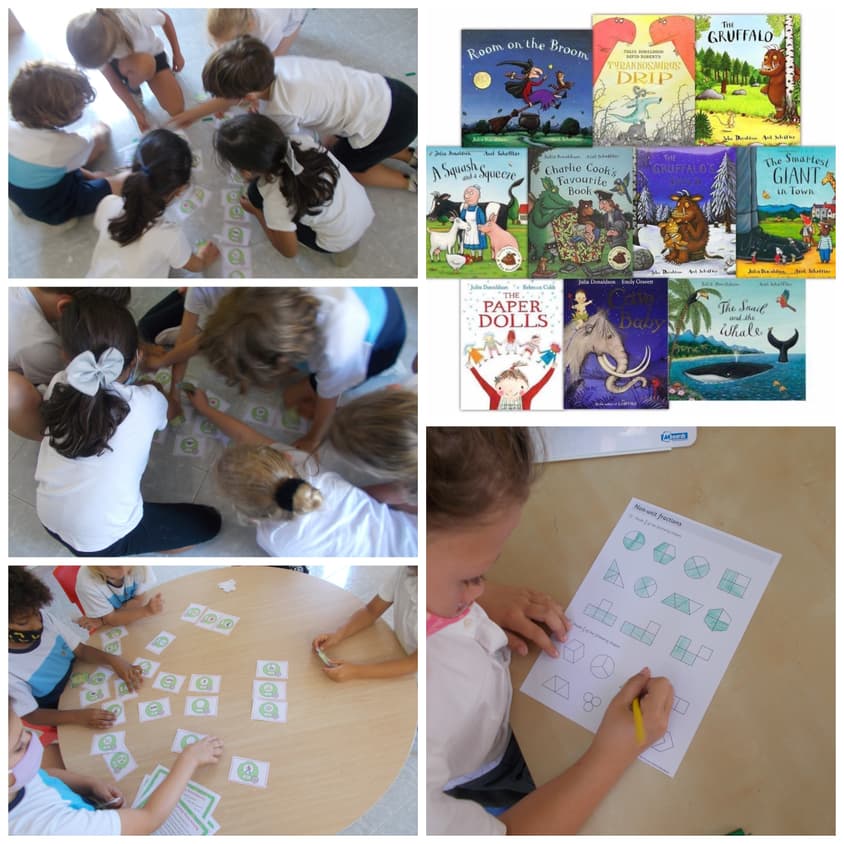 Dolphins class have been working super hard this week with not much time to spare! On Monday, we gathered information and began writing a recount as the boy from 'The Stone Age Boy'. We read pieces of a text and used our clipboards to collect relevant information about preparing animal skins, cooking, making and using tools. Throughout the week, we have also been completing tests in English and Maths.
During our Science lesson this week, we used torches and a makeshift reflector tester to explore which materials reflected the most light, after that we used our findings to design a reflective school bag to keep children safe.
Preparations are very much underway for 'World Music Day', we cannot believe how much effort each child has put into learning the lyrics of our class song. We have now started practising our dance routine for the show. We can't wait to share it with you!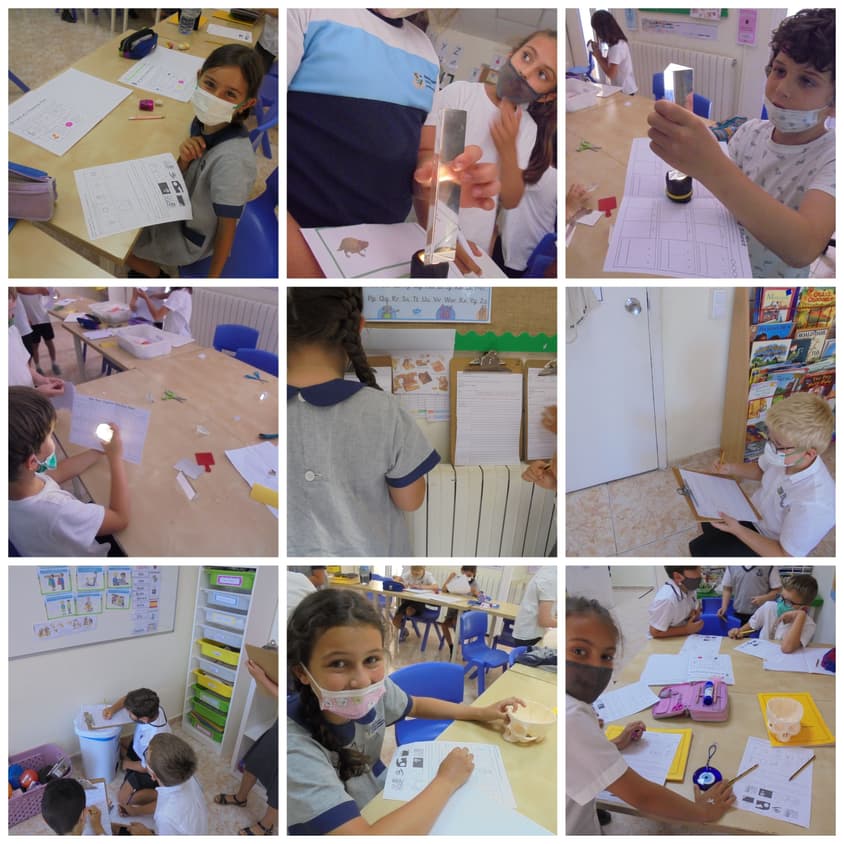 First of all this week we would like to say a HUGE congratulations to Kailani who was a winner in our BIC BIG Green Champions competition. It was a great competition to raise awareness of how we can 'Love Our Planet'. The younger our children are educated about the positive things they can do to preserve and repair our planet, the better. Changes need to be made and what better way to start teaching them when they're young!

This week we see another celebration, this time the official birthday of Queen Elizabeth II. During literacy the children have spent time learning how the Queen celebrates her birthday, with a parade called the Trooping of the Colour. The Jellyfish have used their previous learning to write paragraphs describing the celebration. We're very much looking forward to celebrating the Queen's birthday in school on Friday.
So much to look forward to over the last few weeks of school, but for now, enjoy your weekend, stay safe in the sun and don't forget toslip, slap, slop!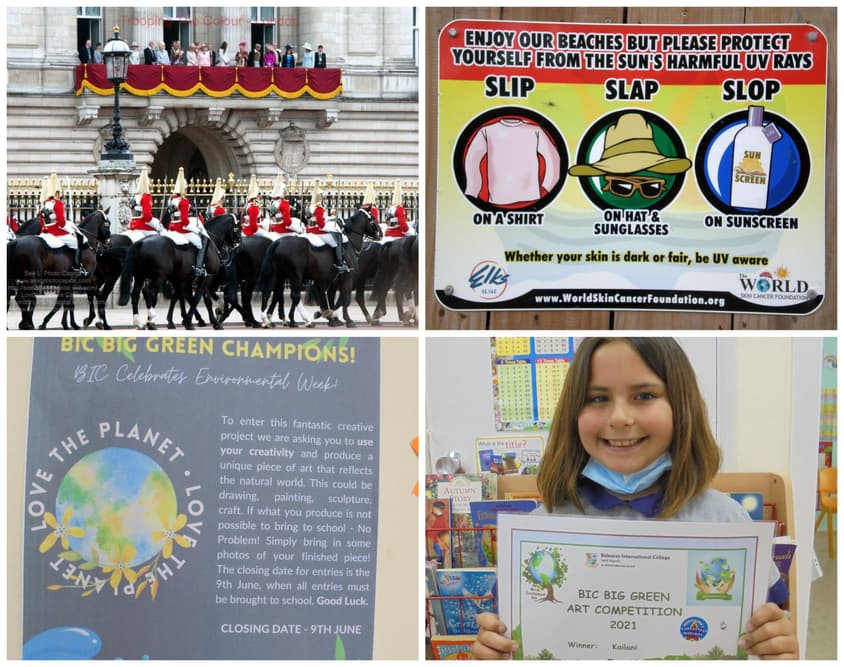 We have had another busy week in year 5 with the children being able to show off all their learning in their maths and literacy assessments. In Humanities we continued learning about the benefits and problems of tourism and focused on what tourists can do to combat the negative effects. Learning about Sustainable Tourism, the children considered what a sustainable holiday would look like. They thought about how they could use more environmentally friendly transport, buy local products to support the local community and stay in eco-lodges which use solar panels and recyclable materials. Here are some of the fantastic posters the Whales created.

In science we have been testing and building circuits adding more components each time. They extended their learning by using motors for making fans - just what we all need with these hot temperatures at the moment!

We have finished our work on graphs now in maths and have moved onto translations and reflections which they are all working very hard at.
Well done to Alice for winning the year 5 entry to the Environmental Art competition reflecting nature at its best. . She made a fantastic 3D model of Monet´s bridge scene.
We have been working with clay in art to create some models and ornaments. We look forward to painting them and adding detail over the next couple of weeks.
We are looking forward to celebrating the Queen's Birthday, look out for the photos next week. Wishing you all a very happy weekend.

The children have been working super hard all week on assessments in English and Maths - Great effort and perseverance boys! In our art lessons, we critiqued paintings of beach scenes by famous artists and then chose which style we liked the most. After analysing the piece of art in detail by looking at aspects such as the colours used, brush strokes and atmosphere, the Sharks then sketched their own drawing of Cala Major, using the artist's style. Next week we will paint a landscape of Cala Major using watercolours or poster paints. In French we have been learning about parts of the body and the children had great fun designing their 'monstres'! Later we will describe them making sure we use noun and adjective agreement!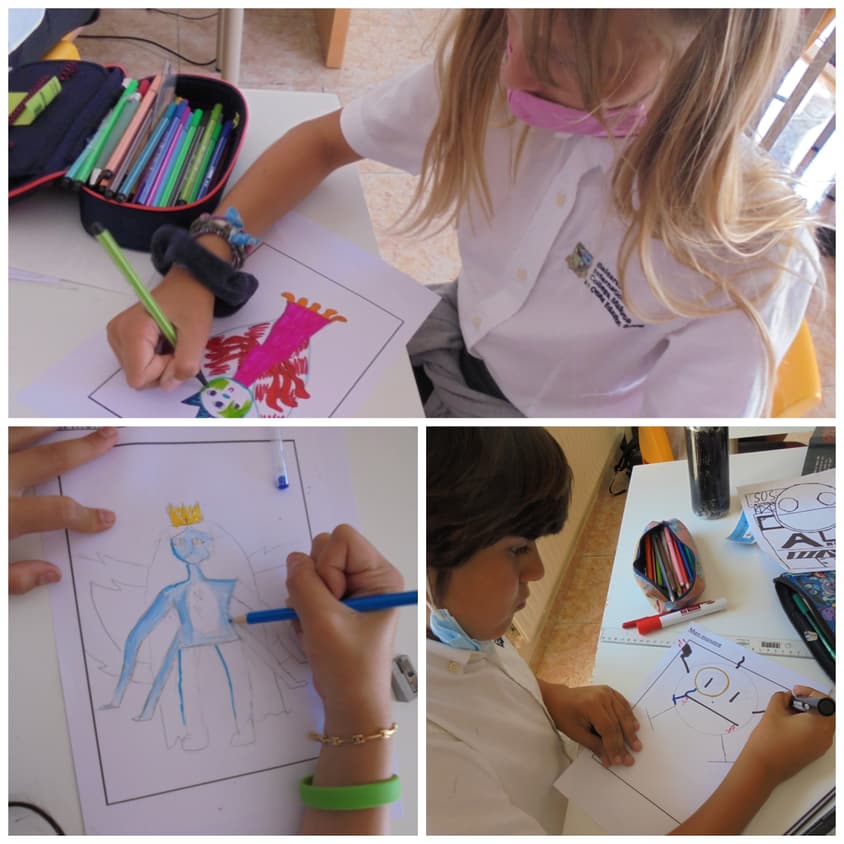 Filmmaking is our topic for ICT this term and so far the Sharks have written a script and planned their short promotional video for Mallorca. Playing around with special effects, the children were able to think carefully about what they wanted to achieve from their films. Here is a sneak peek from our rehearsals!

In science the Sharks have been testing and building circuits adding more components each time. Then they learnt how to use motors for making fans. I am sure they will come in handy on a hot day! Check out the Sharky scientists in action!

Spanish and Catalan with Miss Ainhoa and Miss Campos
Los más pequeños del colegio, Starfish y Seahorses, disfrutaron del final de proyecto sobre el ciclo de vida de los pollitos. Hace tres semanas que trajimos una incubadora, explicamos el proceso y la pusimos a funcionar. Hicimos la cuenta atrás y aunque no pudimos ver cómo salían de los huevos ya que no funcionó bien, tuvimos la suerte de que Miss Sara

En español con la clase de Year 5 y 6 hemos estado trabajando vocabulario sobre el verano y… cómo no, de la heladería y los sabores de helado. Nos entró tanta gula y tantas ganas de comernos uno que decidimos, por qué no, ir a una de las heladerías más ricas de la zona a pedirnos un buen helado. Claro está, los propios alumnos pusieron en práctica su español y ellos mismos pidieron sus comandas. ¡¡¡Riquísimos!!!

Mientras tanto en clase de Miss Campos los alumnos de Year 3 y Year 4 están levantando sus ciudades. Para acabar nuestro proyecto 'Un paseo por la ciudad' cada grupo ha diseñado sus ciudades alrededor de las carreteras dadas. Los alumnos se los están pasando genial, con su dosis de imaginación, la diversión está servida.

Year 3 students having lots of fun while practising throwing for accuracy and standing long jump in their PE lesson.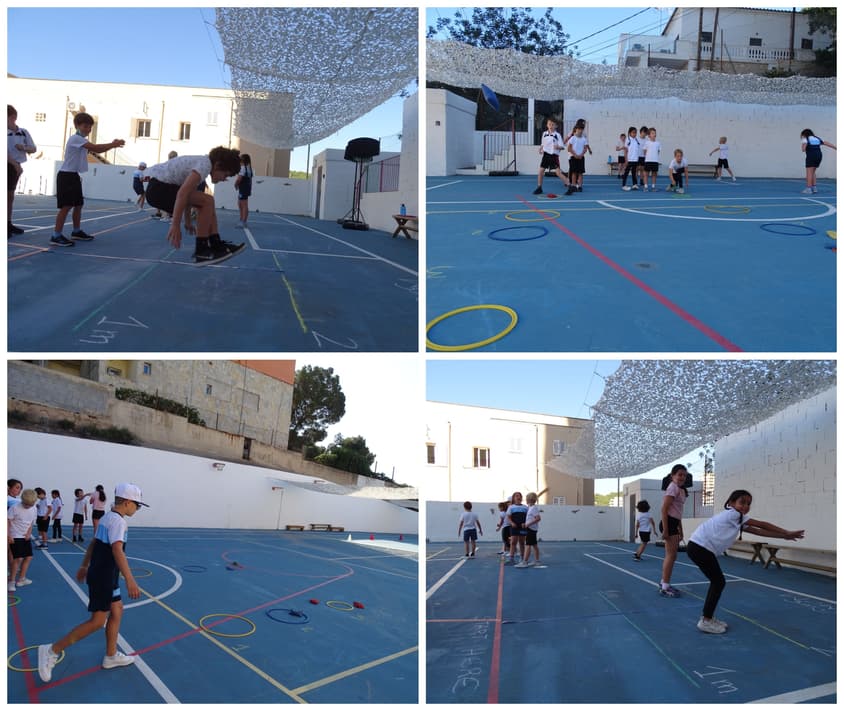 We are delighted to share details of an exciting opportunity for your son/daughters to take part in KIDS RACE Half Marathon Magaluf 2021.
On Friday 25th June, Starting at 6.30PM on Athletics track in Magaluf.

Online free registrations to the race until 24th June 11 pm. https://sportmaniacs.com/es/services/inscription/kids-run-hmm-2021
Day: 25th June
Place: Athletics track Magaluf
Schedules:
6.30pm Collective warm-up

7pm Race starts
Distances:
0-4 years old

5-6 Years old

200 meters

300 meters

7-8 Years old

400 meters

9-12 Years old

600 meters

+13 Years old

800 meters
Online free registrations to the race until 24th June 11 pm here: https://sportmaniacs.com/es/services/inscription/kids-run-hmm-2021 .
ATTENTIÓN: On-site registration can be done 1 hour before the start of the races, as long as the registrations are not sold out.
GENERAL INFORMATION FOR THE KIDS RUN HALF MARATHON MAGALUF
A fun race that aims to promote the practice of physical activity among children in the municipality of Calvià and the surrounding area. Sport allows us to promote values such as effort, social integration, solidarity, collaboration, fair play, respect, among others, without forgetting the intrinsic social component it has.
It should be noted that this race is part of the Half Marathon Magaluf 2021 event.
Features:
Gifts and prizes for all the participants
All the athletes will have race insurance.
Athletes up to 6 years old must be accompanied by their parents.
Online free registrations to the race until 24th June 11 pm here: https://sportmaniacs.com/es/services/inscription/kids-run-hmm-
ATTENTIÓN: On-site registration can be done 1 hour before the start of the races, as long as the registrations are not sold out.