Your guide to all news at school
A message from Janice Short, Principal
---
Dear families
This week we have seen Sant Antoni and the "demons'' in school, with the children learning all about some of the Mallorcan traditions with the help of Miss Maria, Miss Ainhoa and Miss Marina (who strangely were not in school at the same time as Sant Antoni and the 2 "demons"!). Our day's holiday this week is in honour of Sant Sebastian, the patron saint of Palma, so many of the children have been or are going to some of the celebrations in the city. Living in Mallorca allows many of our children to experience new traditions and enjoy learning about different cultures. It is always a privilege to watch and listen to the children as they explore these experiences, growing up alongside each other and sometimes experiencing very different cultures to their own, but accepting new ideas with ease.
We are starting our class assemblies soon so please check the Noticeboard for the dates. These assemblies give the children opportunities for them to use their English speaking and listening skills by speaking to an audience, learning not only to use their English vocabulary but to learn to articulate words and project their voices while giving a short presentation to others - very valuable skills which are often needed.
We have some of our events and special days approaching in the near future, such as Day of Peace and Non-Violence, Safer Internet Day and Children's Mental Health Week. None of these are curriculum" subjects" but all are much needed in our children's education to keep them safe and to look after their wellbeing. These themes occur throughout our normal school day but on these special days we can place even more emphasis on them.
Have a lovely weekend, Happy Sant Sebastian's Day!
Warm regards
Mrs Short
Principal
Baleares International College, Sant Agustí

Nursery Starfish Class
---
Happy New Year to all our Starfish class children and their families! It is funny that each year, over the Christmas holiday period children seem to grow! They come back in January and seem to have grown up so much. We are happy to see you all again and we missed you a lot!
We have started our new topic, ¨Where do we live and where are we from?¨ Over the next period we will be exploring Earth in general and we will have a closer look at our local environment as well, introducing the children to Mallorca, the place that we all live.

We would really like to encourage you to get involved and if you would like to come into class to tell us and the children more about your home country come and speak to Miss Sara, Miss Helen or Miss Jaimy.

The Starfish class children have also been working hard at practising some general classroom skills. We have focussed on packing bags independently and the children putting on their own shoes and socks themselves. If you have noticed that your children are coming home with their socks inside out, that is why! They all did a great job and received a certificate!

We are also really excited about our trip to the local beach and the local park, in other words, lots and lots to do and look forward to!
Have a great weekend!

Reception Seahorses Class
---
Welcome back Seahorse Class! We are very excited to be starting our new topic about 'Space.' The children have been thinking about what they already know about space, as well as what they would like to know, which we will start to explore.
Seahorses have been making different pieces of art, freestyling to create different effects for their planets, as well as creating a 'Galaxy' painting, flicking paint to create the stars. We have been looking at the story 'Whatever Next,' exploring space with Baby Bear and having a go at role playing the story. We look forward to discovering new things about Space over the next few weeks.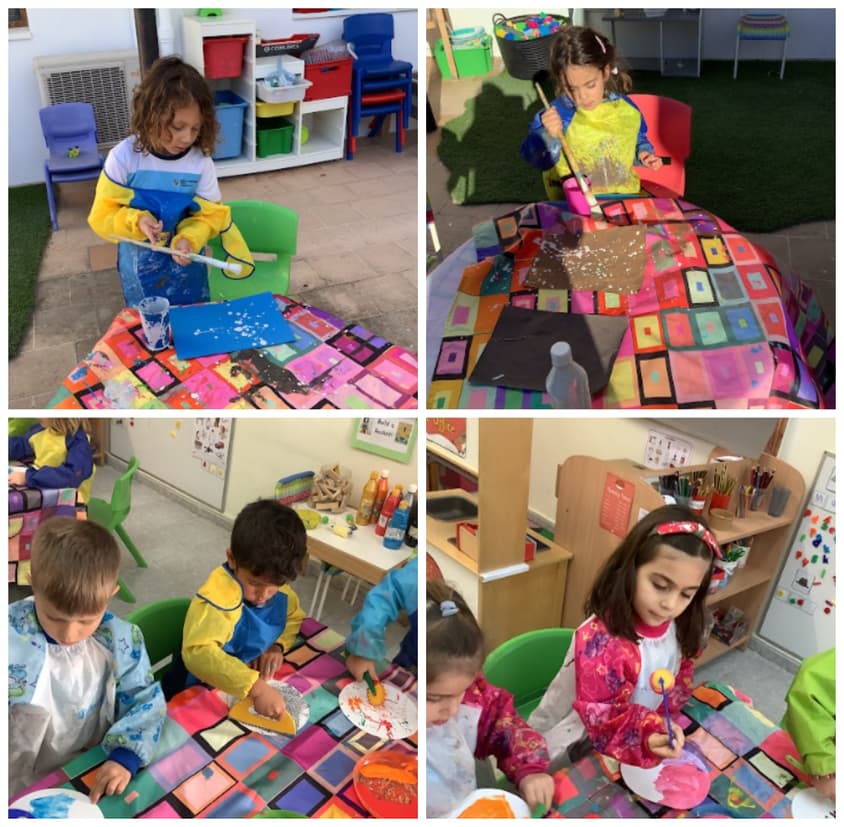 Year 1 Seals Class
---
Firstly a Happy New Year to you all. This year, 2023, the Year of the Rat, is deemed lucky for some! All of us in Seals Class feel lucky to be together again creating more wonderful learning experiences and memories. This term we have started with a bang! The children have been so busy sharing holiday news, new topics, doubling and halving numbers, experiments with plants, looking at natural resources, yoga and much much more….
During English we are looking at traditional tales; A traditional tale is a story that has been told and re-told for many years, and consequently, becomes a story that almost everyone knows. We have started with the story of Chicken Licken. The children have completed many activities already linked to the characters; next week we will be enjoying bringing those characters to life with role play and scenery building. The story has a rhyming, repeating phrase throughout and the children are beginning to learn the full story this way. Lovely to hear!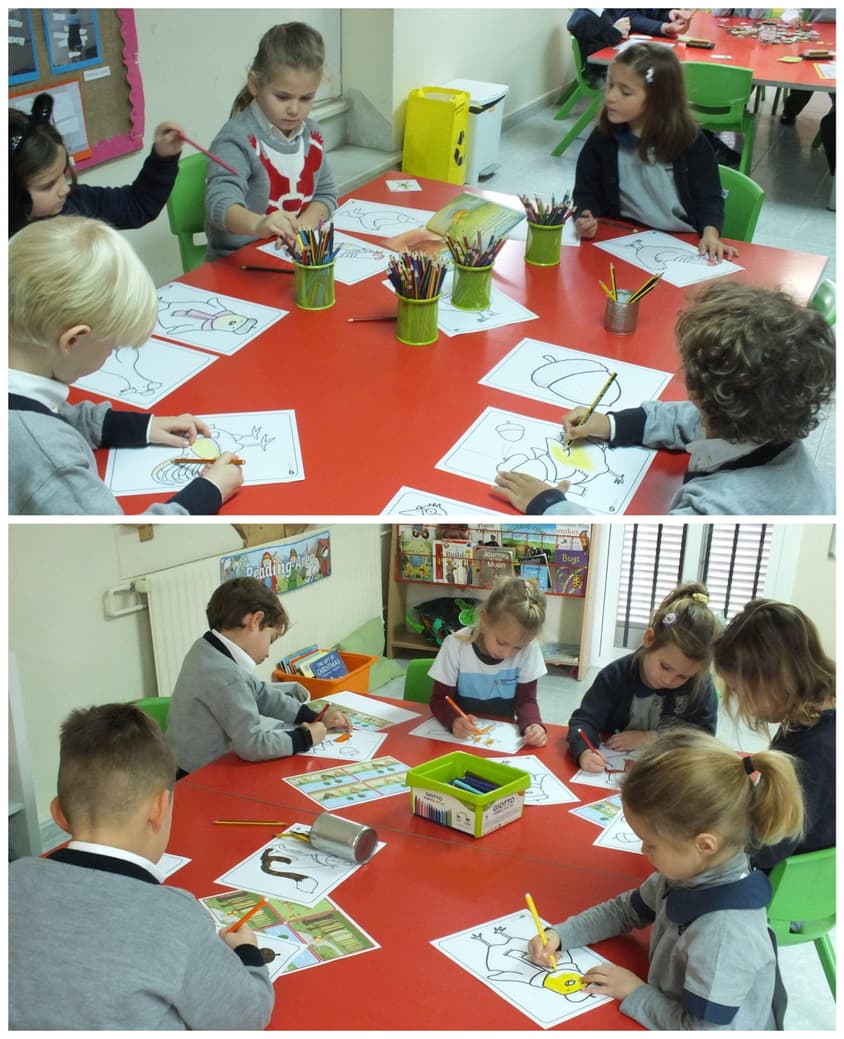 Here the children of Mr Strong´s and Mr Funny´s group are colouring in the different story characters to make a story-line (like a timeline) of their appearance in the book. Chicken Licken is first followed by Henny Penny……If you want to find out who comes next, check on our Canvas page for the PowerPoint of the whole story.
Reading - Most days the children get to read in class with Ms Karen, yesterday it was Carlota´s turn. She decided to wear the funny glasses from the play area (no lens but big eyebrows!). Ms Karen found this funny, as did the rest of the class.
Maths - We all got straight into Maths this week and after a quick recap on counting in 2s, 5s and 10s, the children started Place Value with numbers up to and beyond 100. WOW! How amazing they all are at it too!
Using the Hundreds, Tens and Ones counters, the children were able to split numbers and after further discussion most were able to make the link to counting in 10s and the 10 times table.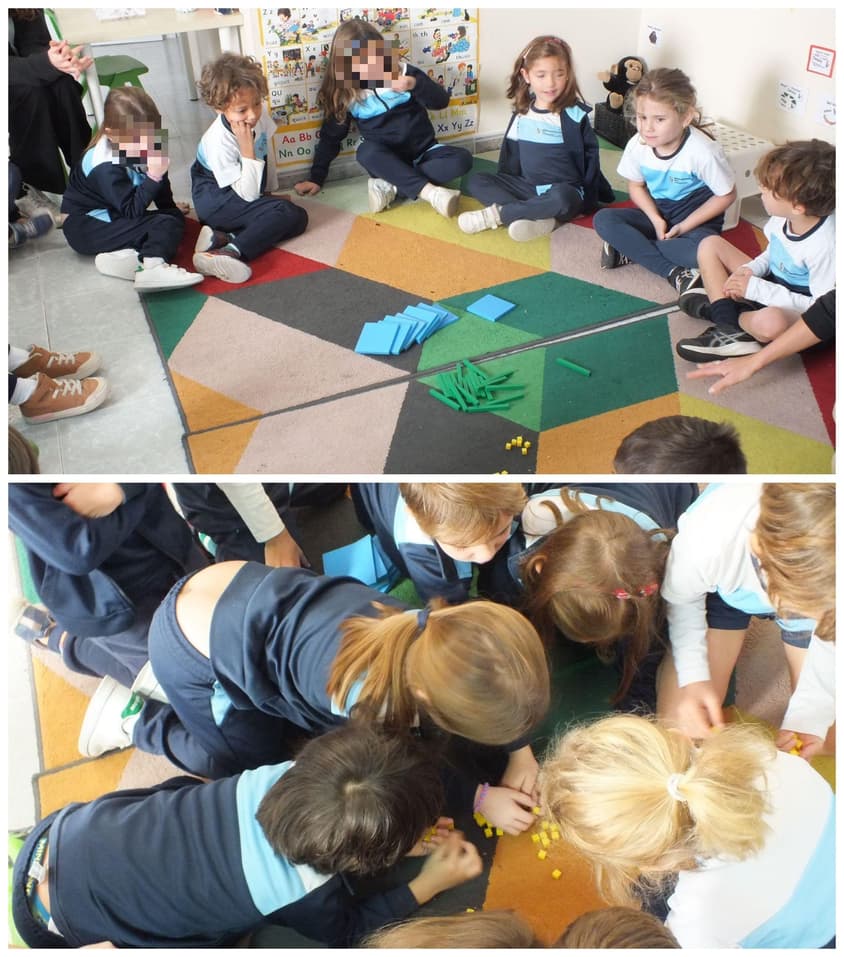 Science - This term's topic is all about PLANTS. After a quick class discussion, I realised the children know a lot about plants and flowers already, so I plan to take the learning a step further and go underground. Last lesson we went on a local walk around the school and looked at the different types of plants that are growing around the local area. Lots of discussions were had about the different shapes, leaves, heights of the plants and textures. Thankfully we had Ms Karen, who is very green-fingered, with us to answer many of our questions.
What wonderful images of Seals class observing and investigating the many different Mallorcan plants.

All the plants and flowers we saw on the walk were above the ground, so during a science lesson we decided to take a closer look at what is happening with plants below the soil. This activity led to lots of discussion, ideas and thoughts about plants. Lovely to see and hear.
Please don´t worry the plant was re-potted again after investigating the root system!
We are going to start growing plants and flowers of our own, so please can you start collecting old small pots, of any shape. These will be used to plant the seeds. Thank you.
Art - This term for our art sessions we will be looking at Natural Art, this links nicely with the science topic. The children have already been showing me their drawing skills and this week they will be painting sunflowers (budding new Van Goghs) to brighten up our classroom. If the weather is better next week, we hope to start going out on local nature walks to both the beach and forest where we will collect natural resources for further activities.

These pictures were drawn by some of the class - The Hibiscus Flower which we found out is grown all over the island of Mallorca and comes in a variety of colours.

There is always SO much going on throughout the week in class that It's nice to finish the week with a small bit of reflection and calm time…..YOGA!
Physical Education - As part of the P.E lessons with the class, we are going to learn Yoga. It was great to hear that the majority of the class already have done or do Yoga. So we got the big soft mats out, took off our shoes and found a comfy position ready to start. The children followed a very simple and exciting story about going on a trip in a hot air balloon. The story was fun and simple to follow but the yoga positions were not! I had to sit this one out and leave the class to do most of them!

The children had great fun and learnt some very good tips for helping ourselves to relax. I wonder where next week's yoga story will take us!
Sant Antoni 2023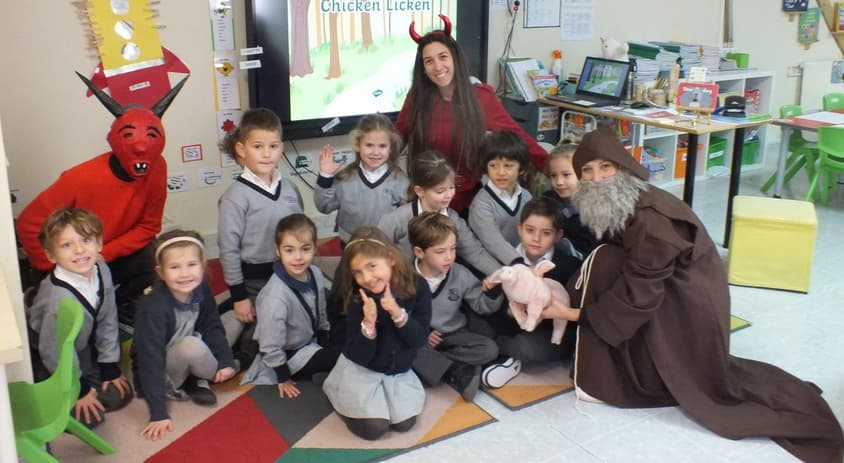 Year 2 Turtles Class
---
Happy New Year to everyone and welcome to 2023. Year 2 have got straight back into their learning this term and are working hard.
In maths we have been learning to add and subtract 9 and 11 to and from numbers by using what we already know. We have found a super-speedy way of working these sums out by adding 10, which we can all work out in our heads and then adding or subtracting 1 more. We are working on different strategies to calculate answers using number bonds we already know, number lines, bead strings or number squares. Everyone is finding a strategy that they are confident to use and are getting very quick with their answers.
In Literacy we have started the term looking at the tale of Babba Yagga - what an evil old witch she was! It has given the class a great opportunity to think of adjectives to describe the scary witch, the spooky forest and the brave children!
Our humanities topic this term is Spain and we have enjoyed hearing about what everyone in the class loves about Spain, from its food and sports to its celebration days and festivals. Through the term we will be looking at the geography of the country, the tourism, famous Spanish people and the culture - lots of learning will be taking place in our classroom and our Spanish children will have a chance to show off and share what they know about their own country.
For our Science lessons this term we are learning all about habitats and have started by looking at the Polar regions. The children had great fun making their polar bears!

We finished off our Humanities topic from last term with a very practical lesson to make and test out telephones using cups and string. We experimented with the length of the string and placed it across different surfaces to see if it changed the sounds and volume and were surprised at how well they worked. The children worked well together and gained an understanding of how sound travels through vibrations or movement.
Have a great extended weekend everyone and Happy Sant Sebastian Day!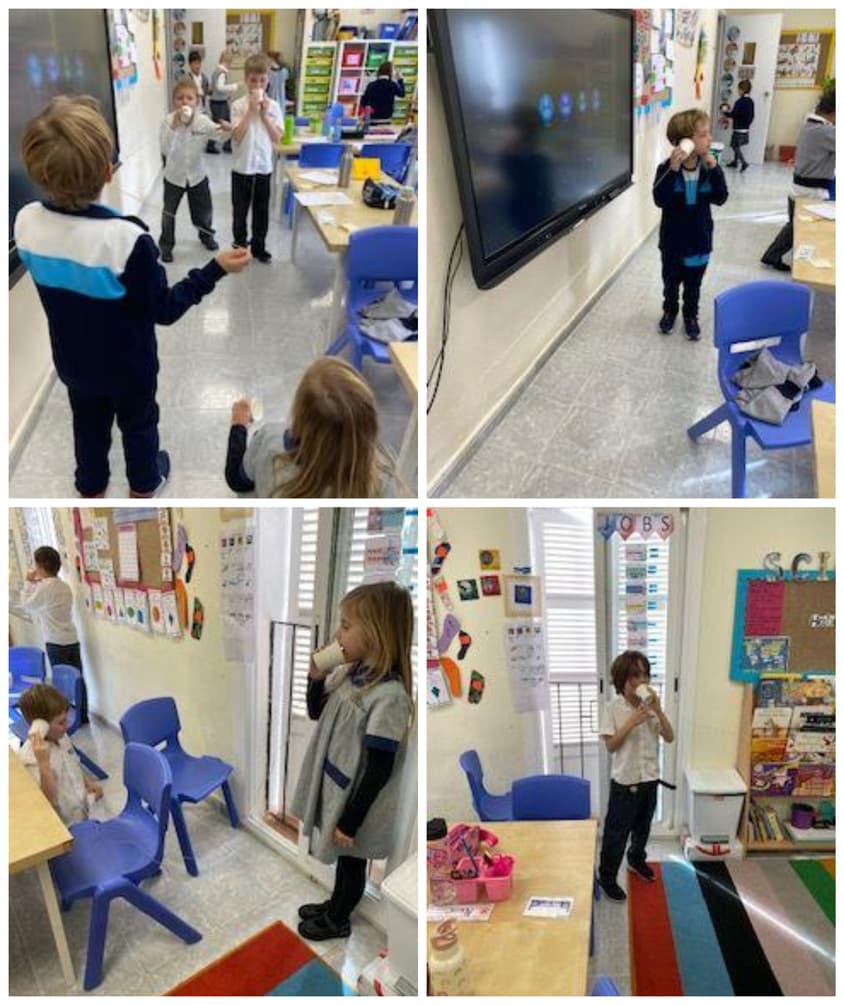 Year 3 Dolphins Class
---
Welcome back everyone! The children have made a fantastic start to their new term. Our topic for this term is The Stone Age. During our Art lesson, we studied cave paintings and discussed why and what the early humans painted and which materials they used. The children recreated their own cave paintings with Miss Rachel.

We have been trying to improve our listening skills and followed the instructions given by Miss Roberts to add detail to our robots.

During our humanities lesson, we looked at the four different types of house that existed through the Stone Age. The children had to place the style of house to either the palaeolithic, metholithic or the neolithic period. Some children have to write about the different features and materials used to build a home.We also discussed why the style of houses changed.

In PE with Miss Roberts, we are learning different yoga poses and breathing techniques. We will continue to develop our knowledge and skills this half term.

In Maths, we have been adding two 2 and 3-digit numbers together by partitioning. The children have all been working extremely hard.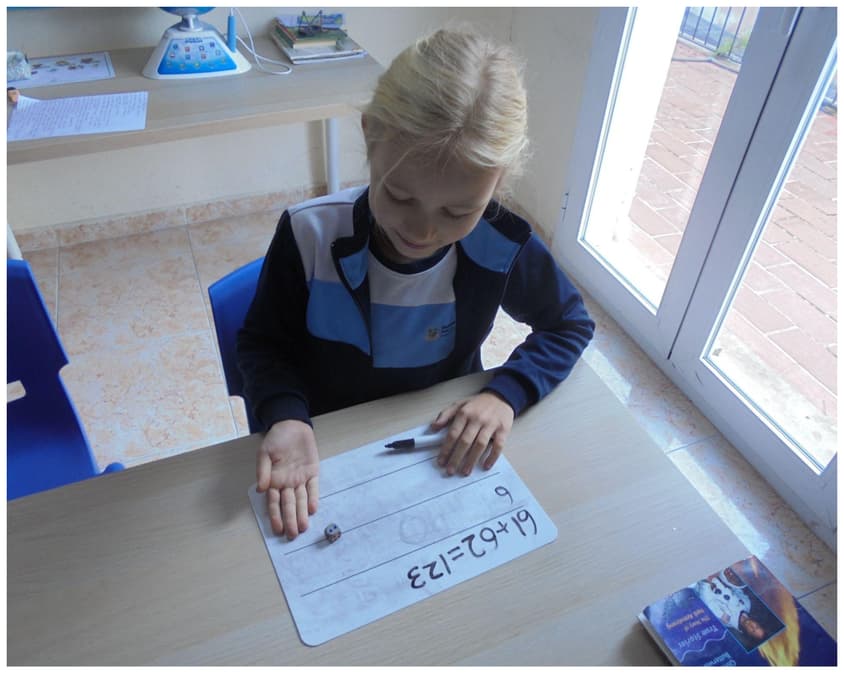 Year 4 Jellyfish Class
---
"What is history but a fable agreed upon?"
(Bernard Le Bovier de Fontenelle, French writer, 18th century)
Using European countries as a focus, the children have begun Term 2 by reading, acting out and analysing a wide range of fables. They have been exploring dialogue through fun drama activities and debate surrounding the moral messages that arise in these age old stories. The children have really become adept at writing lines of conversation and punctuating speech from these passages of text.
In Humanities, we have made our passports and have begun interrailing around Europe to explore the vast array of countries that make up this beautiful continent. We are looking forward to focusing on some of the countries where the children come from and were born. Each class put together a challenging jigsaw of all the countries, which helped us locate them with the help of some maps. We look forward to gaining some new geography knowledge and skills this term by learning about physical features, latitude and longitude and of course mapping skills. The blend of human and physical geography on offer this term is only matched by the wide variety of cultures and countries that make up each class here at BIC.

In Science, this term, the children have begun some work on electricity. This week they have been identifying common appliances that run on electricity, their components and circuits. The children have been identifying appliances that run on battery and mains electricity, and have seen that some appliances that run on electricity can also exist in a form that uses no electricity.
In keeping with our European unit of learning in Humanities, the children will find out about modern European art and artists (such as Gaudi) during Art this term and have already begun some Gaudi- esque creations in class.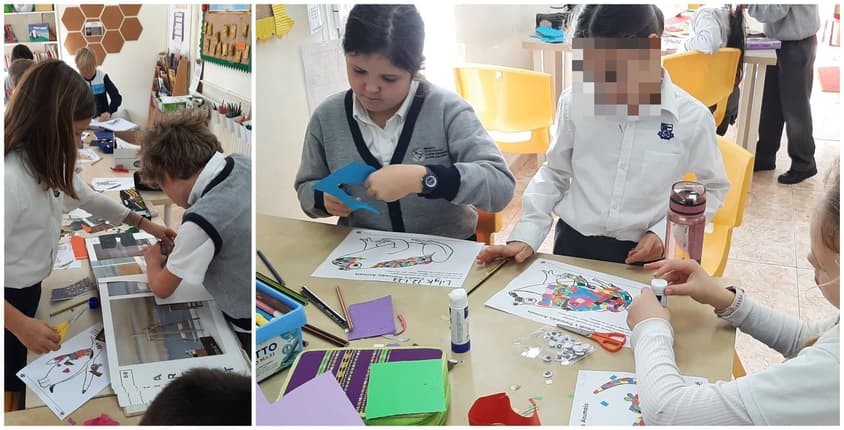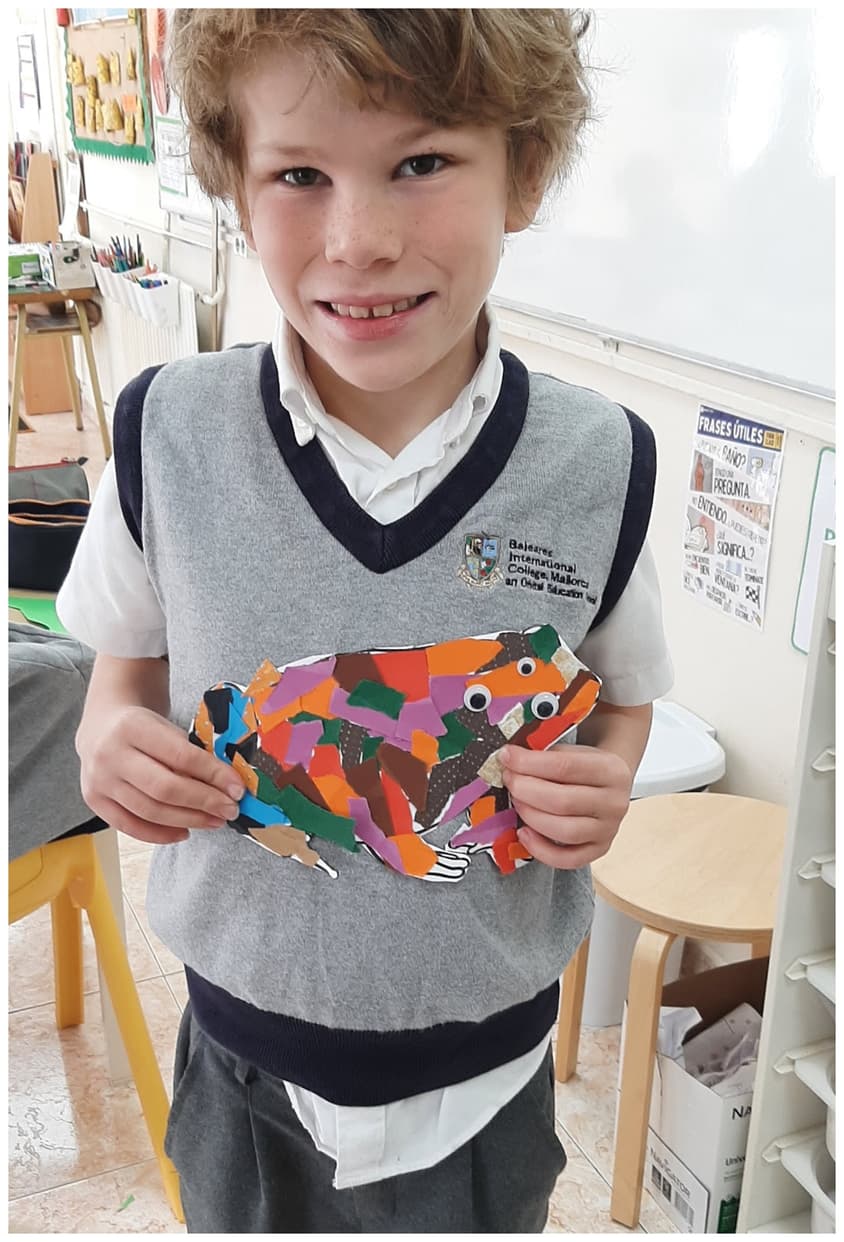 In Maths we are all about mental strategies this month and how to spot patterns when counting on /back in 10, 25, 50 100, 1000 from any 4 digit number. It is great to see how each child finds a different pattern and or strategy to answer these number sentence questions. It makes for sharp minds and quick thinking!
"Attitude is a little thing that can make a big difference."

This was Year 4MG´s favourite positive mindset quote from our PSHE lesson this week. PSHE started with the topic Thinking Positively. We are currently learning the science behind happiness and are working on our happiness poems. We look forward to sharing them with you soon.
In PE we have begun a unit of Yoga so a reminder to bring in those Yoga mats every Monday please. We started by doing a Star Wars themed workout and meditation and we certainly felt the force of wellbeing was with us after that.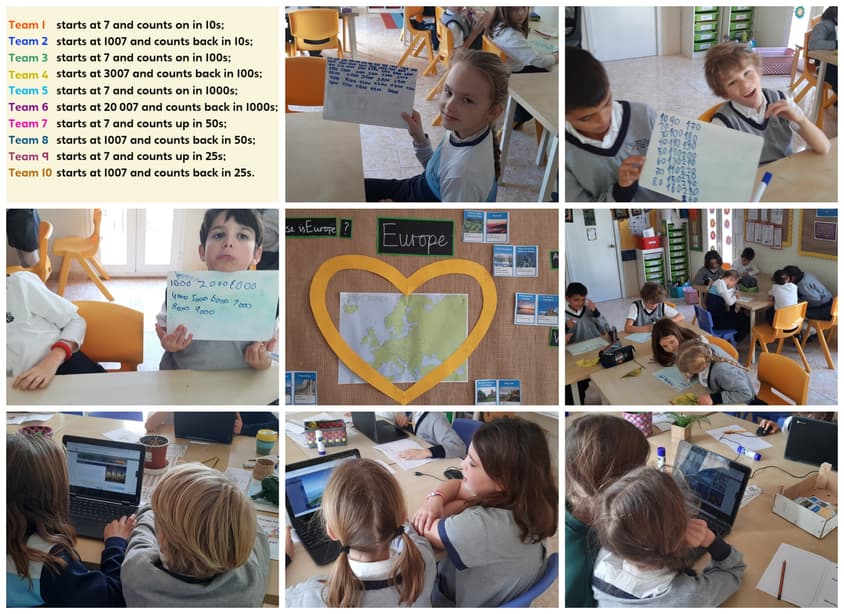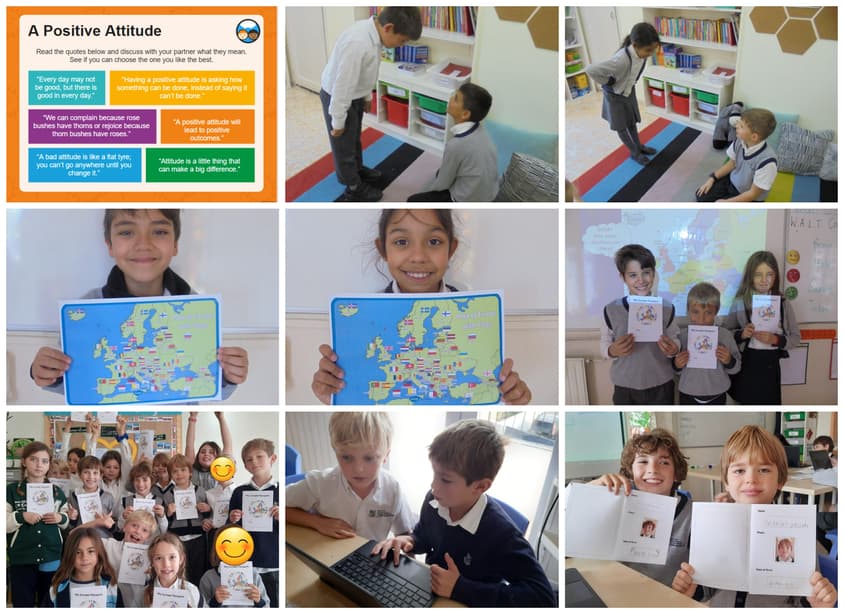 Year 5 Whales Class
---
Happy New Year! The children have started 2023 with gusto and are really engaging in all our new topics. In Science we are now learning about separating materials and we started by investigating sieving. The children had a challenge to separate mixtures from snack bags and create new snack mixtures. In groups, the children had to work together to solve the problem, use a sieve and try not to be tempted by the yummy snacks!
Our art topic this term is landscape paintings and in our first lesson, the class investigated the features of this type of art. We learnt that landscape paintings have significant elements of nature such as mountains, rivers and lakes. We explored terminology such as background, foreground and horizon line and learnt about the artistic styles of painters such as Cezanne, Monet and O'Keefe.

In our ICT lessons this term we are learning about databases. In the first lesson we started thinking about what a database actually is and how they are used to store information. We created our own paper-based databases by making individual records about animals and answering questions to create answers for different fields. We then sorted and organised the data easily by looking at which record had ticks in the corners!

In Maths we have been looking at decimal numbers and comparing and ordering numbers with up to two decimal places. We also have learnt how to simplify fractions and find equivalent fractions and decimals!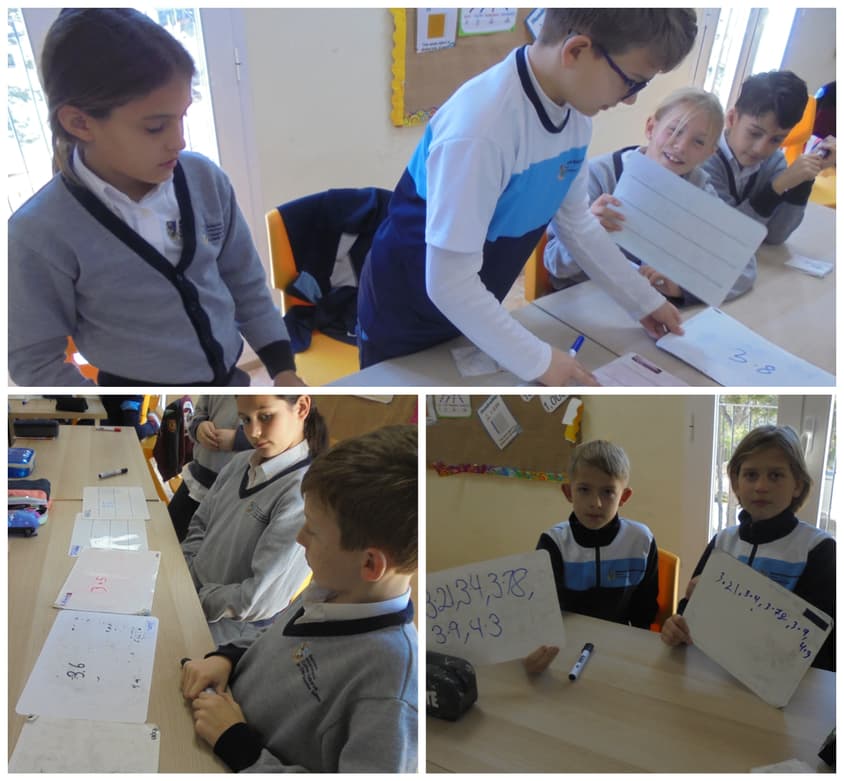 Year 6 Sharks Class
---
Year 6 made a great start to the new year by seeing if they could fill in the remaining holes in the plot of Holes. Having worked out that Madame Zeroni and Zero are distant relatives, that the curse placed on Elya Yelnats might be about to be lifted and that the Warden is the great-great-granddaughter of Trout Walker, all we are waiting to find out is whether there is any treasure buried in the final hole.
In maths, we have been revising for our upcoming assessment and using 7 digit numbers in practical situations. We calculated that if 500, 000 people stood in a line from the south of the island heading north, 90% of them would require water wings as they would be floating in the sea.
In Art, we have started to look at the history of landscape painting. We have also started to prepare our wooden boards ready to create our own landscapes. Many of the pupils are already budding artists, as can be seen from this excellent pencil drawing by Maxima.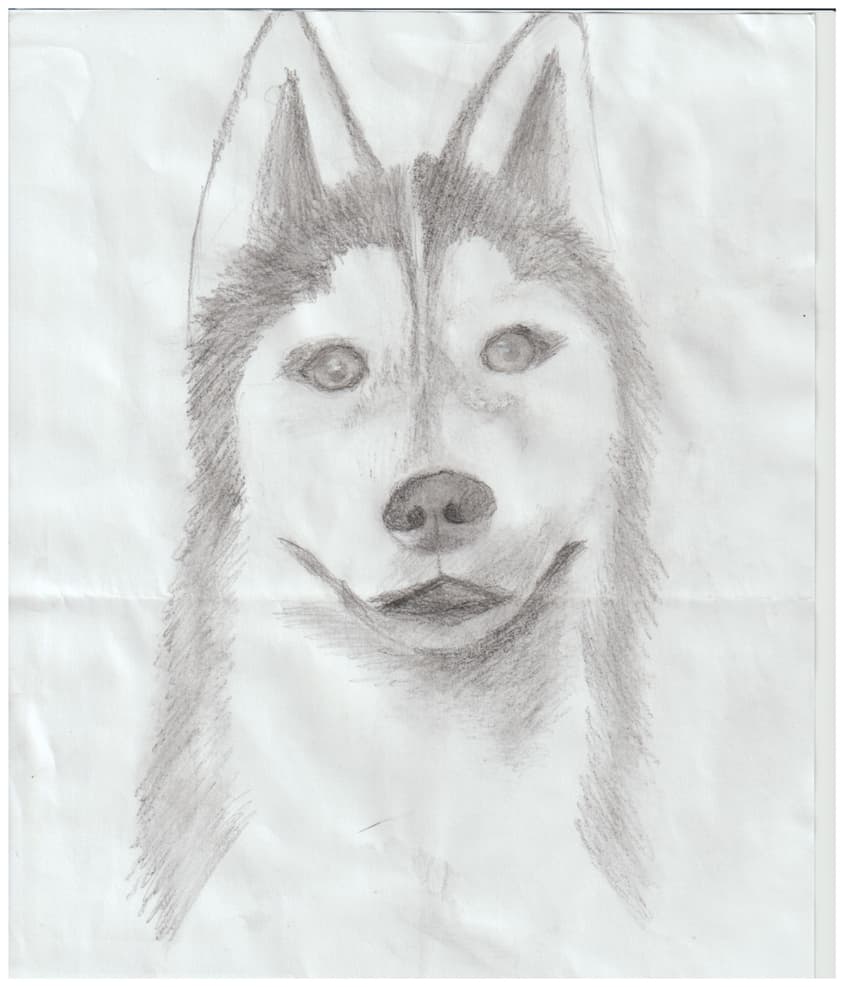 The Year 6 Globetrotters came to BIC this week. They demonstrated their basketball basic skills: dribbling without looking at the ball, and chest and bounce passing. As you can see from the photo below, there was quite a competitive spirit.

This week congratulations go to Inës, Eva and Emma for receiving their bronze awards. Claudia also received the Principal's award this week for all her hard work, dedication to her studies and her excellent attitude towards her fellow classmates and staff. Well done Claudia!

Sports with Miss Izabela
---
Our primary students have started to practise volleyball- a sport that is easy to learn and can be played in a gym, at the beach or on grass.
Playing volleyball will help to develop a wide range of ball skills, movement skills, as well as teamwork and communication skills.
Great work everyone!

Spanish and Catalan with Miss Maria
---
Esta semana en el cole hemos celebrado la festa de Sant Antoni. El martes tuvimos la suerte de recibir una visita muy especial, la de Sant Antoni i els seus dimonis. Además de eso, los niños y niñas de todos los cursos hemos contado la historia y realizado actividades como máscaras de dimoni y el súper concurso de "Dissenya el teu dimoni", donde los alumnos se han dejado llevar por su creatividad y han diseñado unos fantásticos y originales dimonis con sus características.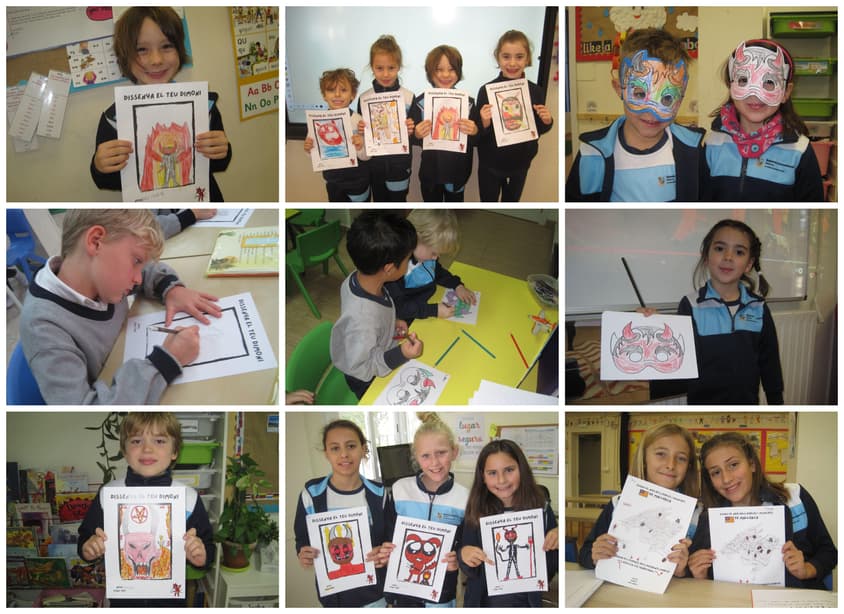 Spanish and Catalan with Miss Ainhoa
---
¡Otra semana aprendiendo y trabajando en nuestras clases de español y catalan! Tras las vacaciones hemos cargado nuestras baterías para comenzar el nuevo trimestre con muchas ganas.
En la clase de catalán con Y5 hemos comenzado un tema muy interesante sobre los cómics y sus características. A partir de aquí, hemos comenzado a crear nuestras propias historias y personajes para diseñar un pequeño cómic.
Por otro lado, en las clases de español con Y1&2 hemos comenzado a trabajar diferentes palabras de vocabulario a partir de unos juegos en los que trabajamos en equipo y aprendemos sobre diversas temáticas.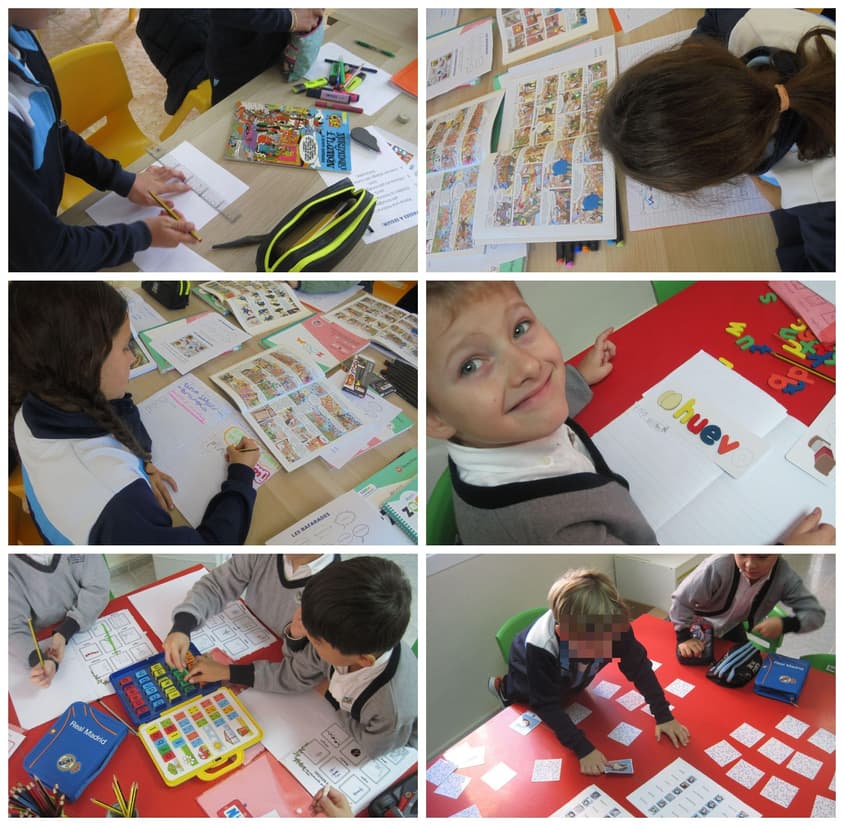 Spanish and Catalan with Miss Marina
---
Esta semana es el turno de nuestros pequeños de Year 1&2. Llevamos una semana de viaje por Inglaterra y hemos leído el cuento de "Dick Wittington" en el cual aparecen muchos personajes con diferentes oficios. Por ello, estamos aprendiendo los nombres y las características de algunos de los oficios más importantes. Nuestros niños nos han contado de qué trabajan sus padres y en qué consistía su trabajo. ¡Ya sabemos muchas profesiones en español!