A message from Alison Colwell, Principal
Dear families,
I hope that you have had a good Christmas and New Year break and that this newsletter finds you well. This week being just a short one we have a short newsletter.
A priority on return has been for us, just as it was in September, the welfare, health and safety of our students and staff. All staff have been reminded of the importance of everyone adhering to the rules in school over wearing masks, social distancing and sensible precautions, and students have been similarly reminded. As you know we are also doing random temperature checks on arrival in the morning, we have the same very high levels of cleaning and hygiene as we have had all year, and we are using technology to have remote experiences that will reduce any unnecessary risk, such as assemblies and meetings. However, beyond this, my message to staff has remained as it was in September - as far as is possible we want "business as usual" for our children and young people, a focus on high quality teaching and learning, and ensuring we have fun and exciting events and opportunities to enable them to enjoy the fullness of school life.
This term has lots of such opportunities, including inter-House competitions (more later!), a whole-school careers event, our forthcoming pantomime, Carnival celebrations, World Book Day, International Day of Mathematics, parent meetings and coffee mornings. We will do everything safely and wisely but I am determined to keep school as normal as is humanly possible. I look forward to the term ahead, whatever life and events might throw at us!
Warm regards,
Alison Colwell
Principal

| Date | Event |
| --- | --- |
| Friday 8th January | GCSE Certificate Evening |
| Monday 11th January | Year 11, Year 12 and Year 13 Mock Exams start |
| Monday 18th January | House Competition: Primary Bleep Test |
| Thursday 21st January | Virtual Open Afternoon for Prospective parents |
| Friday 22nd January | Early Years and Key Stage 1 (Year 1 and Year 2) Taster Morning |
| Monday 25th January | BIC Broadcast with Mr Ebbens - "How to start your own business" |
| Monday 25th January | House Competition:Years 7, 8 and 9 Bleep Test |
| Wednesday 27th January | BIC Pantomime performance |
| Thursday 28th January | University Fair (online) |
| Thursday 28th January | House Competition: Drawing and Painting |
| Friday 29th January | PTA Coffee morning with the Principal |
| Monday 1st February | House Competition: Years 10, 11, 12 and 13 Bleep Test |
| Wednesday 3rd February | BIC Connect (online) - A Parent Workshop - "Internet Safety" |
| Thursday 4th February | GCSE Options event for Year 9 students |
| Thursday 4th February | GCSE Options webinar for Parents (online) |
| Thursday 11th February | Year 11, Year 12 and Year 13 Parent Meetings (online) |
| Friday 12th February | Primary and Secondary Carnival celebrations |
| Monday 15th February - Friday 19th February | School closed - half term holiday |
Mrs Elizabeth Compton - Head of Primary
Dear families,
Happy New Year to you all. It was so wonderful to walk around school, to welcome back our returning and our new students this term 2.
In Japanese culture, Oshogatsu, the Japanese New Year, like other New Year's celebrations, symbolises renewal, bidding farewell to problems of the previous year through a variety of customs and celebrations (though some of us may want to host Bonenkai parties ("year forgetting parties") with the purpose of leaving the old year's worries and troubles behind!) Though we will all have our own anxieties and personal challenges to face we are empowered to create the safe and stable learning environment your children, our students so need and deserve. We at BIC are very much looking forward to a new year, new challenges and ensuring positive and exciting learning experiences that lie ahead in term 2.
I am very proud of our community and the achievements we made together last year . This term, as always, is an important one academically as students build on their existing knowledge and skills and are further challenged to raise their standards to achieve their potential. In addition, there are many events to look forward to such as Reading Week, World Book Day and Carnival celebrations to name but a few. Please continue to read our weekly newsletter and notice board email updates to ensure you are aware of all the latest news and events.
This term we will also be hosting the second of our primary parent teacher meetings for you to gain further insight into your child's learning and targets. However, your child's teachers or I are just an email or phone call away and are happy to find time to talk about your children at any stage.
Have a lovely weekend,
Elizabeth Compton
Head of Primary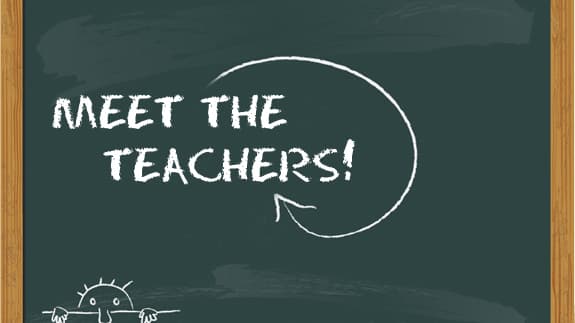 Mrs Alexandra Tomlinson - Head of Secondary
It seems perhaps out of kilter to entitle the first piece of a 2021 which has already been so fraught globally with the word 'Joy', yet this is what I focussed on in my Secondary Assembly this morning with our students.
The quote comes from a poem by Thomas Hardy, 'The Darkling Thrush'. It is a well known and traditional New Year poem as in it Hardy describes the bleak and dark, desolate landscape of Britain on his New Year's walk. It is cold, there is no life, humanity is confined, as we mostly are, to the sanctuary of indoors, he sees only death at first and then suddenly he hears a thrush - a bird native to the British Isles. The thrush is singing, flinging ´his soul upon the growing gloom´ with ´joy illimited´. Hardy reminds us that in the darkest of times, there is hope, and not only hope but that, expectedly and unexpectedly, there is also occasion for joy.
The coming months will undoubtedly continue to be challenging, but there is cause for celebration. We are getting closer and closer to life returning to normal and the certainty that this period of disruption will be a thing of the past. Like the thrush we can allow ourselves the comfort of finding joy in the smallest of things - in the beauty of nature, a positive news article, a kind word or action from a friend or stranger, a smile - or even indeed for our students about to sit their mocks, the achievement of having revised a topic substantially. This is what binds us together as human beings, keeps us going with life and passion when sometimes we may feel that ´there is little cause for caroling´. So, as we shut out the dark this New Year, let it be ourselves who are the darkling thrushes, bringing light and jubilation to the world.

Alexandra Tomlinson
Head of Secondary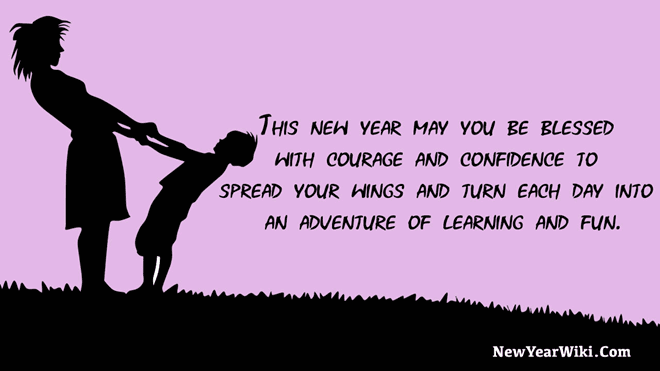 Mr John Barter - Head of Sixth Form
Welcome back to the Sixth Form!
Today, I received an email entitled 'Light in the darkness'. It was about another matter entirely, but the title resonated with me when I thought about returning to school, our collective sense of mission and our aspirations for the future. It goes without saying that teachers love school; it is why we do the job that we do. However, I am sure students have surprised themselves, when reflecting on their lives (as I expect we have all done with the turning of the new year), with how much they enjoy school: the normality of routine; their friends; learning; testing and challenging themselves; maybe even the odd teacher too! In today's Covid climate life can seem a little dark (and the weather hasn't been helping) so I am hope that Sixth Form (and BIC in general) will offer the light, warmth and security that the students need to make their lives meaningful. I recently watched the new Disney Pixar film 'Soul' (and can highly recommend it); the message that stuck with me was in the pleasure of life's small things, finding the beauty in every taken-for-granted experience. All of us at BIC will be aiming to add value to the quality of our students' experiences, large or small, this term.
We start the term with Mock exams. The timing of these is always the subject of much debate. Should they be placed before Christmas so that students can relax over the holiday? Should they be later, so that the students have learnt more and the experience is 'more meaningful'? There is never a perfect time, but this coming week, in the circumstances, is probably as good as it could be. With UK IGCSE and A Level exams appearing to be cancelled (we still await categoric guidance on International versions of these exams, but they are currently saying they will go ahead as normal), evidence to support school awarded grades (if necessary) will become essential. The mocks are late enough for us to have a strong idea of what the students can do, but early enough (I cross my fingers when I say this) to avoid any potential (and rumoured) lock down here on the island. They are not a time for students to worry about; they should concentrate on showing us what they can do; we can then project that, with everything else that we know about the students, to a likely summer outcome. Last bits of revision over the weekend will pay dividends!
Let's hope for another full term at school, with the excellent quality of academic and personal learning that goes with it. If I can be of any help to you, at any point, please do contact me.
John Barter
Head of Sixth Form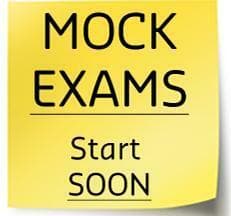 Extra Curricular at BIC Sa Porrassa
We are looking to launch new extra curricular activities for the 18th January. More information will follow after next week's government announcement on the 12th January 2021.