Your guide to all news at school.
Ms Alison Colwell, Principal
---
Dear families,
Christmas is a time for thinking of others. Our students and their families have again this term showed how much they think of others through the many acts of kindness and generosity that have been so evident, be it the harvest collections, the shoe box appeal, the amazing spread of treats on Teacher Appreciation Day, the donations and contributions in the fair last week, the painting of the gym, the work in the canteen and the library, and the fabulous work of the PTA in decking the school with festive flair. Thank you.
As Christmas draws nearer across the school we have seen wonderful celebratory events of singing and performance, showcasing and celebrating our students' talents. It has been a joyous end to a term with many challenges but to which our students have, again, responded magnificently.
In Primary we are delighted to welcome back Ms Compton. I would like to acknowledge and thank the excellent leadership of Ms Hodgson and Mr Fairless who have led the Primary school over the last 6 months, and done so superbly. Together with Mrs von Waberer they have ensured the continued progress, support, well being and happiness of our primary students. I would also like to thank Mrs Cortès who has done an equally excellent job teaching 5H during this term. When Ms Hodgson returns next term to being their main teacher, I am delighted that Mrs Cortes will be staying on as a full time Learning Support Assistant.
Wherever you are and whatever you are doing, I send you my warmest wishes for a safe and happy Christmas and New Year.
Alison Colwell
Principal
Baleares International College, Sa Porrassa

Ms Laura Hodgson , Acting Head of Primary
---
Dear families,
As the end of the term is upon us, we take a moment to reflect on the fantastic work that has been accomplished by our pupils and the amazing teaching team. This term has been one of the busiest, with exciting school trips, a variety of themed days and of course a sprinkle of Christmas magic, with wonderful Christmas performances, class parties and our bustling Christmas Fair. My personal favourite moment was watching the Years 1 and 2 Nativity, where the children performed and sang so beautifully that there wasn't a dry eye in the audience. Well done to the children, to the parents for the fabulous costumes and to the phenomenal Key Stage One teaching team.
Our school values, 'Excellence and Compassion' have been embraced by everyone this term. The children are incredibly proud of what they have achieved, from being successful in their academic tasks, including spellings, times tables and reading or in their own personal goals, be it trying something new, making new friends or taking on a leadership role. As I have written about in previous weeks, we really value and see the importance of kindness and gratitude and I have enjoyed hearing about and celebrating our children's achievements in the weekly assemblies.
During the Christmas break, please remind your child to continue their daily reading routines. When developing key skills, it is important to keep good habits. Besides, when all the turkey (or nut roast) and trimmings have been eaten and the presents have been opened, there will be nothing better than curling up with a good book!
As you are aware, during Ms Compton's maternity leave, Mr Fairless and myself took on the roles of Acting Deputy Head and Head of Primary. I would like to take this opportunity to say a special thank you to Mr Fairless, who has made such a positive impact with his amazing organisational skills and also to Mrs Von Waberer whose support and kindness show no limits. Furthermore, Mrs Cortès stepped into the role of the class teacher and through her hard work, creativity and warmth have given the Year 5 children a fantastic first term. From January, Ms Compton will be resuming her role of Head of Primary and we welcome her return.
Until then, I wish you a wonderful Christmas break.
Miss Hodgson
Acting Head of Primary
Mrs Elizabeth Compton, Head of Primary
---
Dear families,
How wonderful it is to return to BIC at such a special time of year. I have been overwhelmed by the warm welcome I have received by parents, staff and above all from your children. Students are keen to know how my son is progressing and I am pleased to say he is a very happy and healthy baby boy! As mentioned by Ms Hodgson, highlights this week for me have been the Key Stage One Nativity, Early Years sing-a-long and the continuation of singing on the steps. It is such a wonderful way to lead up to the holidays.
I can see so many developments across the school in such a short time, not simply in the physical space but in the continued attention to the progress and support for all our young learners. This is a credit to the fantastic leadership of Ms Hodgson, Mr Fairless and Ms Von Waberer and our exceptional team of teachers. I am thoroughly looking forward to returning to my role and continuing to take our primary department to new heights!
I would like to wish you all a wonderful Christmas with your families,
Ms Compton
Head of Primary
Whole School House System news
---
Final House Points - Term 1 - Congratulations Galileo House!
| | | | |
| --- | --- | --- | --- |
| Winton | Galileo | Roosevelt | Parks |
| 852 | 1111 | 906 | 966 |
A fantastic term Parks. Congratulations to everyone who participated in the Talent show, you were amazing even though we didn't win. I am so proud of every Parks member who participated. Thank you for entering the Christmas card competition. The entries were brilliant. We have been consistently high in the leaderboard and I know we will continue to earn House Points next term too and regain first position. Thank you to the House Captains who ran stalls at the school Christmas Fair and thank you to everyone who took part.

I wish everyone a wonderful Christmas and I look forward to seeing you in school in the New Year.
Miss Xidakis, Head of Parks House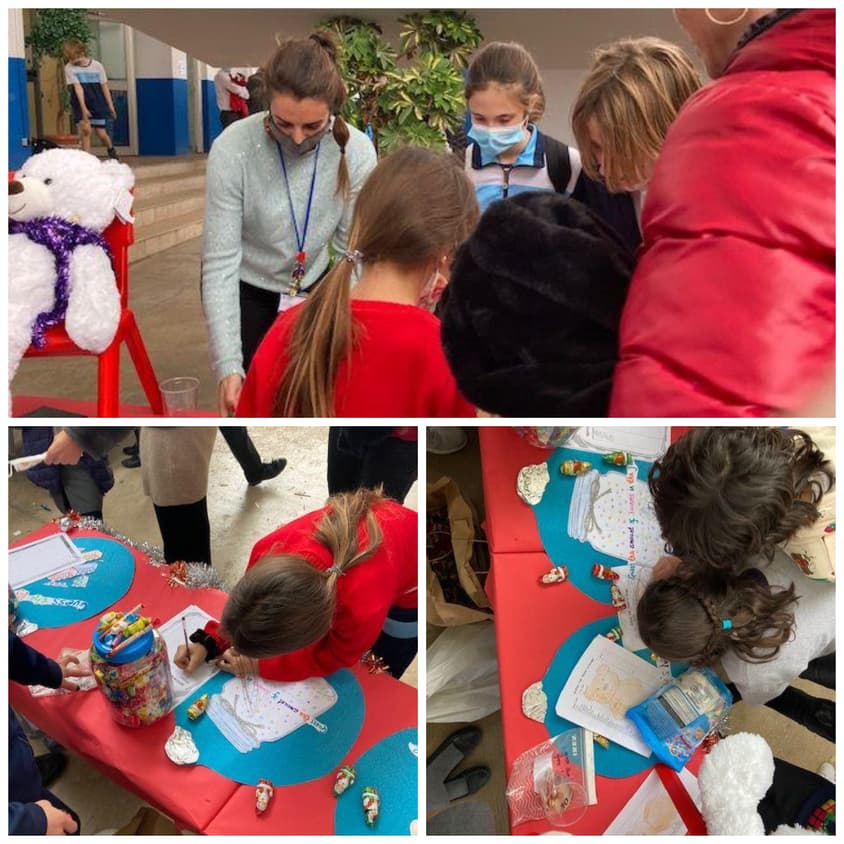 Well done to Roosevelt for a great term. We have achieved a fantastic amount of House points and we are so close to Parks on the leaderboard! We have also had some excellent entries into all of our competitions. Congratulations especially to all of our finalists who competed in the talent show, it was such a joy to see you all shine. Thank you to all of our House Captains who helped at the Christmas Fair on Friday with our ´guess the food´ stall - it was very messy and extremely popular! Special thanks to Harriet who made the boxes for us to hide the secret food in and helped get the stall all set up. I look forward to seeing what we can achieve as a House next term, in the meantime I wish you all a joyful and restful holiday.
Miss Mayes, Head of Roosevelt House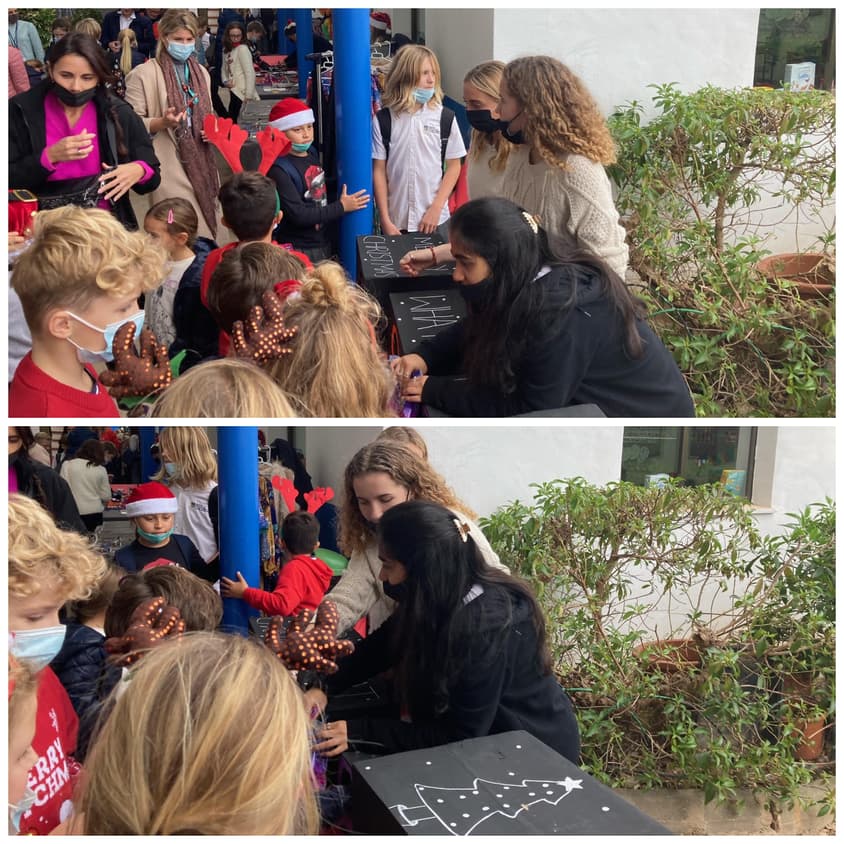 Well done to team Galileo for winning Term 1. I hope you all enjoyed your non-uniform day and Year 12 and 13 I hope you enjoyed your coffee and cake. Thank you to everyone, you have all worked so hard this term. You have earned your House Points through wonderful work and effort. We have done very well in recent competitions winning the Talent Show, the Christmas Card Competition and the Science Christmas Decoration Competition. I hope you all have a lovely holiday and I can't wait to see you in January to continue the great work.
Miss Turley, Head of Galileo House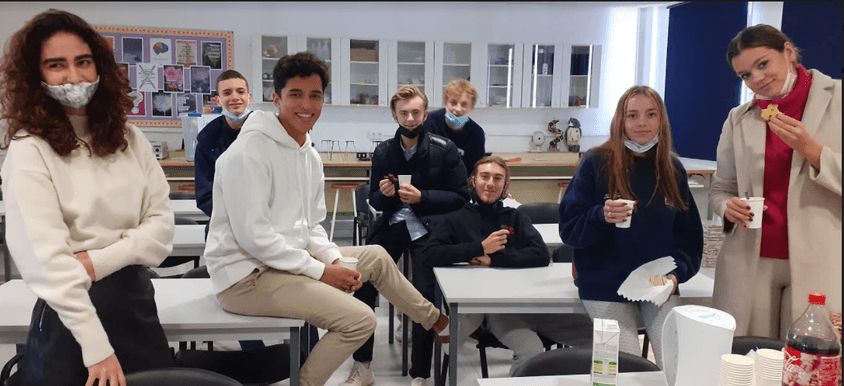 Well done Winton House for your hard work and dedication this term. We may not be top of the points leaderboard, but I know you have all worked incredibly hard this term and you should all be proud of yourselves. Congratulations to everyone who competed in the Talent Show - we came 2nd overall with some fantastic performances. I also want to say a big thank you to our wonderful House Captains and Vice Captains who have put so much effort in this term helping out and organising events. The Christmas Tree Dash at the fair was a hit and it was all down to your hard work. Finally, I want to mention our Winton Winners of the Month for December. In secondary James Middleton was nominated for showing kindness and respect and in primary Minnie Rutterford was nominated for showing courage and determination in the Talent Show. A huge well done to both of you.

I hope you all have a wonderful and relaxing holiday. See you in January!

Mrs Florey, Head of Winton House
Son Amar Christmas Performance
---
On Saturday 11th December, over 50 of our talented students from Years 5, 6 and 7 took part in a choir performance at Son Amar Christmas market. It was such a beautiful venue for our students to perform at, with the stage right in front of the festive ice rink. We also had solo performances from Jess and Jamie, and our whole performance was seamlessly hosted by Lea. We were so proud of how well they all performed, and festive spirit and cheer they showed throughout.

Shoebox Appeal
---
We would like to say a big thank you to all the parents and students who have donated shoe boxes with gifts for the less fortunate. Montsion Solidaria came to pick up the boxes on Tuesday and were overwhelmed with the generosity of those who have supported this extremely worthwhile cause.
It is so important to remind our children of how very privileged they are, especially at Christmas time.

BIC Sa Porrassa Christmas Fair
---
What a wonderful Christmas Fair we had at BIC last week. A big THANK YOU to our PTA, students, parents, collaborators and staff for organising, helping, participating and especially celebrating together this special occasion. We are already looking forward to the next celebrations!
Early Years news with Mrs Wardle
---
What a magical, glittery and very festive week we have had in early years. We have enjoyed a yummy Christmas lunch, made Christmas crafts, danced our socks off at the class party and had visit from Father Christmas. There's no better place than an Early Years classroom at Christmas. We are all full of the festive, heartwarming joys of Christmas. Wishing you all good health and happiness for the holidays.
Our little Scientists
We are blessed with having all the students on one site here at BIC, from Early Years all the way up to Year 13. It was wonderful for Ms Turley and me to join forces with Ms Wardle as the students developed their understanding of absorbance and chemistry through the use of natural indicators. It is always a privilege to be welcomed into another classroom to meet the students and to observe another approach. Both Ms Turley and I came away with lots of new ideas to use in our classes, particularly the non-verbal instructions to support EAL learners.
- Mr Wolfenden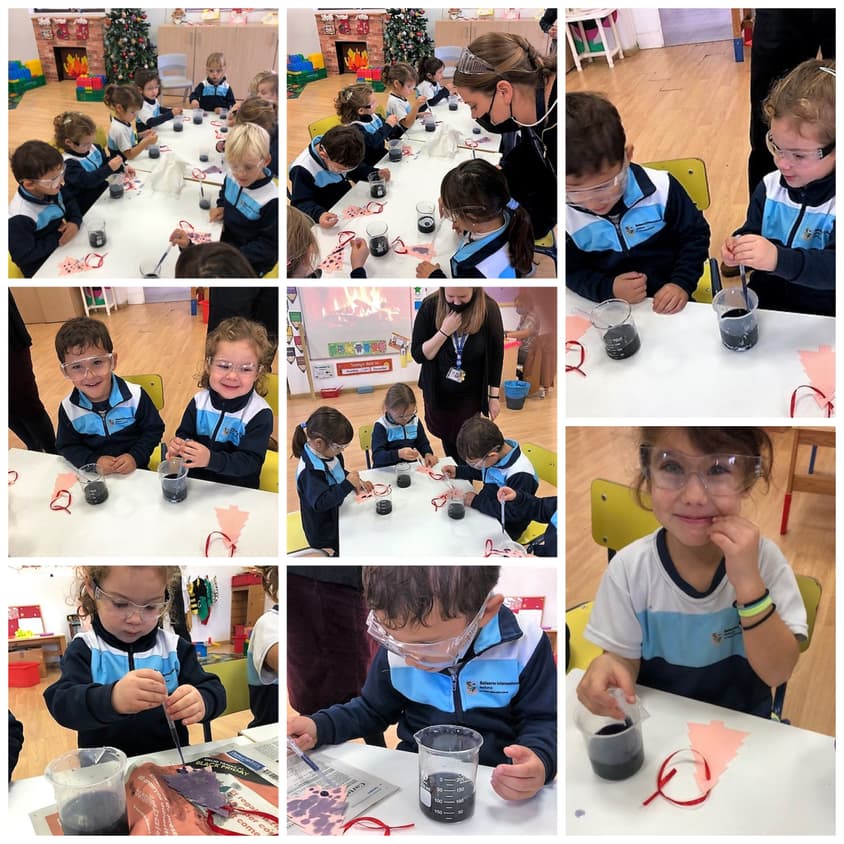 Year 1 news with Mr Fairless
---
During the run up to Christmas and the end of term festivities, the children have been working very hard writing their own retell of the story 'The Little Red Hen' .
Simultaneously, they have also enjoyed displaying their creativity and performing skills whilst creating Christmas crafts and performing our KS1 nativity play.

Year 2 News with Ms Bakes
---
We have had a wonderful week of fun and festivities in Year 2 - a truly wonderful way to end a fantastic term!
The children have enjoyed our penguins mini-topic. They learnt some very interesting facts about this flightless bird and they loved watching real-life videos of them in their natural habitat. The children now know the names of many different species and their exact height. Try quizzing them about the smallest and tallest penguins in the world!

They have enjoyed making some Christmas crafts, which the children will be taking home to show you their lovely painting and creative skills.

The non-Catalan children enjoyed getting into the Christmas spirit by learning how to play Jingle Bells on the glockenspiels!

We hope that those of you who came to see our Christmas Show enjoyed watching it just as much as we enjoyed performing it for you. We are so proud of the children. The effort that they put into it, and the confidence many of them developed from singing and speaking on the stage out loud in front of so many people, really are enormous achievements. We hope that seeing your child's first Nativity show has provided you with memories that will last forever.

Year 3 News with Mrs West and Miss Xidakis
---
We thoroughly enjoyed performing our Christmas songs to parents and we hope you enjoyed our beautiful singing.

Year 3 enjoyed the Christmas lunch on Tuesday. After eating our lunch we opened crackers and told each other jokes and listened to Christmas music. It was so much fun.

Year 4 News with Mrs Alonso McGregor and Mrs Walsh
---
What a busy two weeks it has been! As our English and maths lessons continue at our usual pace, our other subjects have reached their ends of the unit. In science, we finalised our observations on our two ongoing investigations. One was the effect of different drinks on teeth, using hard boiled eggs as tooth substitutes. We were all rather surprised to see the egg with the most damage from the different liquids was not Coca Cola as we had predicted, but fruit juices, apple and orange. We concluded that it was not just the effect of sugar on the egg shell but the work of acid too! Best just to drink water then!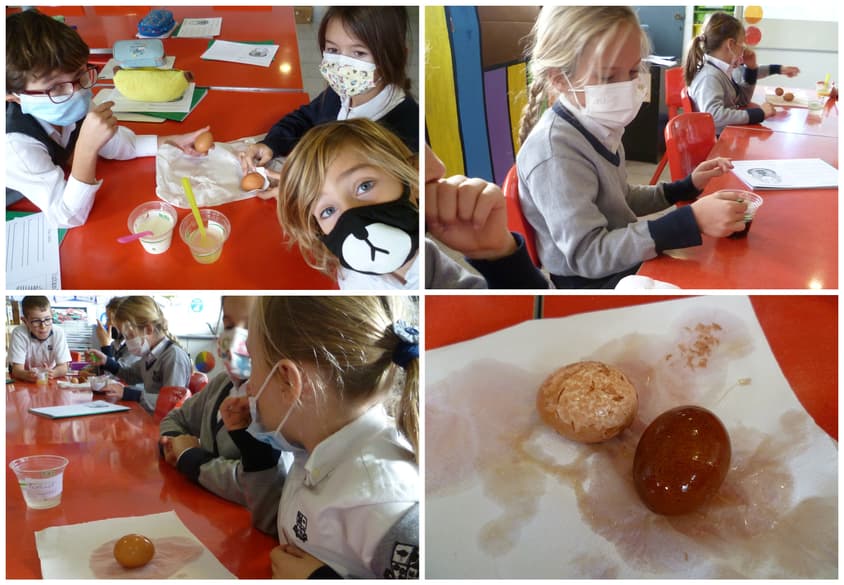 Our other investigation was our mummified tomatoes. After several weeks in our mixture of Ancient Egyptian natron, the tomatoes were not only fully dehydrated and wrinkled but more than half their original weight, proving that the process really did preserve the body and keep it in a state ready for the afterlife!
Moving on, we started to investigate food chains and enjoyed working out the chains of food and feeding in different habitats. New vocabulary was introduced too and we will continue to use terms like producer, consumer, predator and prey next term.

Our humanities topic of Ancient Egypt came to a fun end with the children researching fun facts about the pyramids and making their own model pyramid.

Amongst all this, Christmas has well and truly arrived in Year 4. The children were fantastic singing our Christmas songs on the front steps to the parents. If you missed it, click below to watch again.
We have also enjoyed using a range of media to create a fabulous array of Christmas art and crafts. We have decorated glass jars to make beautiful tea light holders, we drew and decorated elves for our corridor display, painted pine cones to make Christmas ornaments and even made some amazing seasonal calendars and Christmas cards.

The week ended with a fun Christmas party to really get us in the festive mood. We wish you all a very Happy Christmas and look forward to seeing you all in the New Year.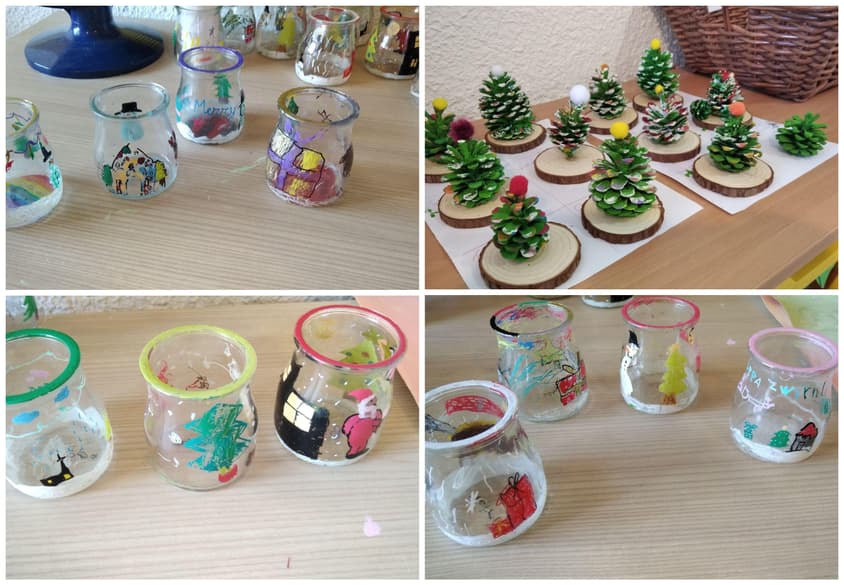 Year 5 News with Ms Hodgson, Ms Cortes and Ms Demangeat
---
What a fantastic, but very busy, few days we have had in Year 5. Our clay dragons' eyes have been completed and look amazing, chocolate cream biscuits were perfect (and delicious) to work out the phases of the Moon, twisting and dancing to Rockin' Robin for our parents, as well as watercolour art for Christmas tree cards. Roosevelt were the Year 5 House Dodgeball champions in an exciting and closely fought tournament.
The Christmas dinner was declared a very tasty, resounding success and the cracker party hats were worn all afternoon, only reluctantly coming off during PE.
Year 5 have also been enjoying a range of activities in science. Over the last two weeks, the students enjoyed modelling the phases of the moon and investigating the cleanliness of our hands when preparing deep space probes for flight. When millions of euros are spent investigating the fringes of our Solar System, we must be sure that any findings we make are valid rather than simply transporting microbial life from our planet to another due to dirty hands! The students, who thought that they had washed their hands very well, were astonished (and horrified) to find bacterial growth on the jelly touched by their "clean" fingers!
Everyone is now ready for some rest and relaxation during the holidays, so, as the children finished off their singing performance with - MERRY CHRISTMAS EVERYBODY!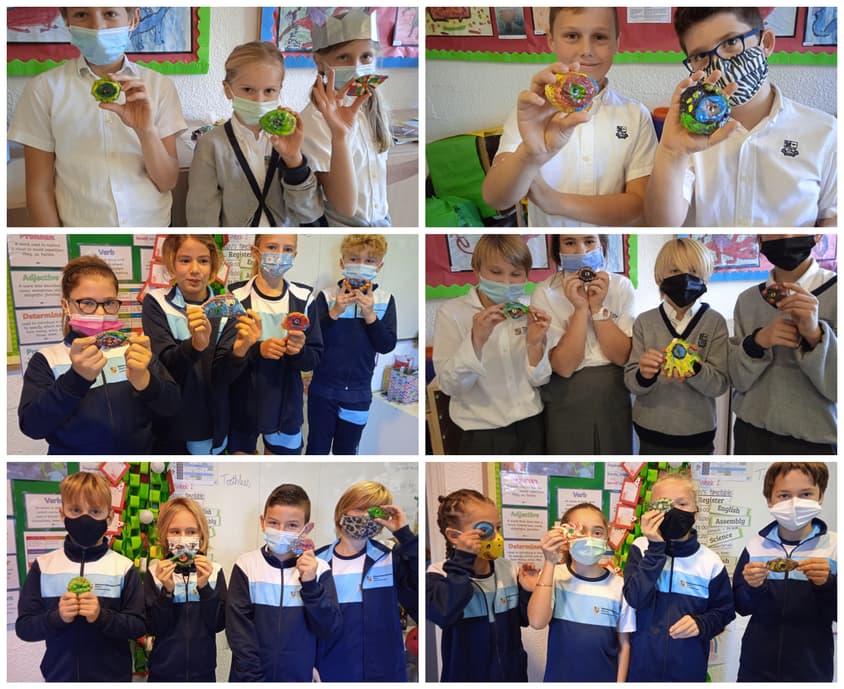 Year 6 News with Mr Darlow and Mrs Von Waberer
---
How lovely it is that in the run up to Christmas we can also celebrate the faiths of all of our students here in multi-cultural BIC. Recently, we enjoyed celebrating Diwali through science. Over the last two weeks, we were blessed to welcome one of our own Year 6 students to the stage as she taught us all about Hanukkah. Thank you for this special opportunity.
Most recently, Year 6 have been learning about how we can use natural dyes, together with acids and alkalis, to make multicoloured Christmas decorations.

Year 6 wrote and performed mini Ancient Greek comedy sketches which were very funny and informative!
The children were inspired by the wonderful series 'Horrible Histories'.

Year 6 were extremely proud of our winners of the maths competition 'TT Rockstars'. We were particularly impressed with Derin who was the overall winner in the whole school!

Sports department news
---
Year 2´s indoor PE lesson of bean bag air hockey and table pong.

On the 29th November we had our first Year 5/6 school football matches against RMA and Green Valley. Year 5 triumphed against RMA 3-2 and Year 6 conceded a last minute goal against RMA/Green Valley United to finish the game all square at 3-3. The evening was very positive with a fantastic effort from all of our children.

Year 3 and 4 had their second match of the year away to Queen's College. In a fantastic game they first went behind, then went 5-2 ahead and ended up drawing the game 5-5. Well done to all involved.

During the final week of school we have been competing in an inter House snowball fight (dodgeball) across the school.

The children have had a really fun and active first term, finishing by having great Christmas themed activities and games. Building a snowman during a PE lesson was such a great way to bring in the Christmas holiday and have some fun!

Languages department news
---
♫Choco choco la la, choco choco te te, chocola, chocote, chocolate!♫
Early Years and Year 1 Spanish groups have learnt a lot on fruits and vegetables. The groups have prepared in Spanish class some "plátanos de chocolate". They loved it!

Our students have written their wishes for 2022 in Spanish and Catalan lessons and have decorated their own Christmas tree ball. Among all the participants, we have chosen one winner for each year. Come and take a look at our tree in reception to see their amazing creations! ¡Feliz Navidad! Bon Nadal!