A message from Alison Colwell, Principal
Dear families,
The start of this term has been a very busy and successful one, and two weeks seem to have flown by. Every week as I read the newsletter I am always impressed by the wonderful teaching and learning that goes on throughout the school, from our youngest learners through to our sixth formers. We have also welcomed Ms West, Mr Gilman and Snra Rodriguez to our school and their highly positive impact has already been felt in their excellent lessons. In this week's newsletter we focus on independent learning. I encourage all our parents to read the very wise words of Mr Barter and Ms Tomlinson; their advice about supporting your children applies to all ages, not just older students. I am constantly impressed by the levels of independence, creativity and resilience I see when visiting primary classrooms. Only yesterday I was invited into Year 1 to be asked questions about the school. I was very impressed by their enthusiasm and interest shown! Our older students have now finished sitting their mock exams, which they have done with great maturity and commitment. On Monday we will be holding the first of our TED Talk style presentations, our BIC Broadcasts. Our thanks to Mr Ebbens who will be talking to our sixth form students about starting up a business. Any parent who is willing to deliver a BIC Broadcast is warmly encouraged to contact us - it can be on any subject that you have a passion for, and which you feel our young people would be interested to hear about.
If you have not yet completed a parent survey I would respectfully request that you do so, as the deadline is Monday.
Wishing you all a good weekend.
Alison Colwell,
Principal,
BIC, Sa Porrassa
Mrs Elizabeth Compton - Head of Primary
Dear Families,
We regularly welcome new students into our school community, and in addition to our staff team this term. We are so pleased to have Ms Rodriguéz and Ms West and the vast experience and expertise they bring to our already wonderful team of teachers. Please continue reading to hear a little more about Ms West, in our ´Teacher Feature´.
Last week I shared this inspirational video with students, https://www.youtube.com/watch?v=HTBxRSQySQM
My favourite message is where Ezra explains that even when faced with such challenges he focuses on being grateful for what he has over what he doesn´t have. With so many colleagues and students around the world learning from home, I am so grateful for the simple things, the efforts of our students, staff and families as we maintain a fully open school.
In such a poignant week in the news for America, my message through assemblies, in the playground and conversations with students this week continued with the value of inspirational figures and celebrating differences and diversity. We learnt about the life of Dr Martin Luther King Jr.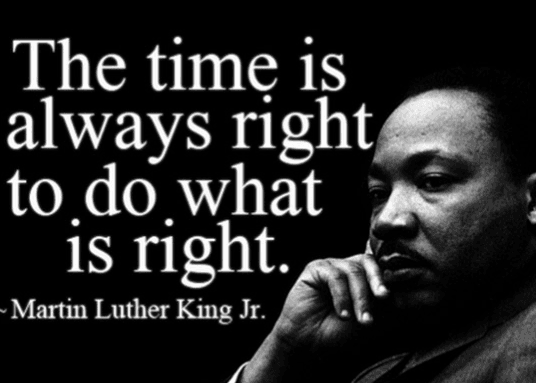 Martin Luther King day is a federal holiday and is observed on the third Monday of January each year to mark his birthday on January 15th.

As in any school we constantly review and revise our curriculum and practice in order to improve provision for students, not simply in our core subjects of English, maths and science but in all the areas that feed into a broad and balanced education. Staff and leaders have spent time reflecting on our PSHE (Personal, Social and Health Education) and Global Citizenship programme and how this must continue to adapt and reflect the needs or our student body and today's society.
Have an inspired and grateful weekend,
Elizabeth Compton
Head of Primary

Some useful links to support your child
These 30 gratitude games are fun ways to practise thankfulness in our day-to-day lives. While designed with kids in mind, most of these activities are great for adults too!
| Date | Event |
| --- | --- |
| Monday 25th January | BIC Broadcast with Mr Ebbens - "How to start your own business" (Secondary) |
| Wednesday 27th January | BIC Pantomime performance |
| Thursday 28th January | University Conference (online) |
| Thursday 28th January | House Competition: Drawing and Painting |
| Friday 12th February | Primary and Secondary Carnival celebrations |
| Monday 15th February - Friday 19th February | School closed - half term holiday |
Early Years and Year 1 News with Mrs Wardle and Mr Fairless
We are very happy to welcome our new class members to our Early Years class this term. They have really settled in well and enjoyed exploring their new learning environments. Our older children have enjoyed helping them to settle in by showing them the daily routines, reading to them and helping them take care of their personal belongings.
Year 2 News with Ms I'Anson and Ms Bakes
First of all, thank you for taking the time to reply to the children's letters. They thoroughly enjoyed reading them and finding out what you used to do when you were their age. After we finished discussing how our daily lives and activities are different now from in the past, we started looking at how kitchens have changed a lot! We looked particularly at the differences in kitchen appliances over the last 100 years. The children have thoroughly enjoyed creating collages using a range of materials with different textures, linking to our science topic.
Year 3 News with Mrs West and Miss Xidakis
In Year 3, Mrs West's maths class have been looking at measurements. They have been drawing and measuring lines carefully using a ruler, whilst converting measurements into millimetres and centimetres. They have also read and interpreted the increments on measuring jugs when looking at capacity in millilitres and litres. The children enjoyed working practically to estimate and measure capacities. Mrs Xidakis' maths class have been looking at place value and using strategies to find 10 more and 10 less.
In science, both classes have explored how friction impacts moving objects by creating a class experiment. The children examined the impact made on a car moving down a ramp covered in a variety of materials.

Year 4 News with Mrs Alonso McGregor and Mrs Walsh
This week in English, the children have practised conveying a story through written speech by creating their own comic strips. We used the Willow Pattern Plate story as a stimulus. First they enjoyed acting out each scene before putting their creative skills into the drawings and layout.
Also this week we have started a new science topic: "States of Matter". The children particularly enjoyed "being" particles of a liquid, gas or solid to understand the way particles move differently in the different states.

Year 5 News with Ms Hodgson and Ms Demeangeat
In English, Year 5 learnt that hyperboles are used to exaggerate for effect. They had lots of fun using hyperboles to exaggerate and make their favourite food seem more delicious and tasty.
The children were excited to decode rune riddles. Runes, symbols used by the Viking people, were mostly carved into stone or wood hence the mainly straight lines, and are one of the few ways we have of learning about the Vikings. In art the children used clay to make plaques or jewellery, decorating them with runes to symbolise their names or an emotion.

Year 6 News with Mr Darlow, Mrs Von Waberer and Ms Roberts
The children in Year 6 have made a fantastic start to our humanities study of India. We were extremely impressed with how much the children had already read up about in anticipation of their new topic. We used the chromebooks to look at the geography of the country and how the landscape relates to other features such as population. Our taste buds were watering as we started to discuss Indian cuisine and everyone is very excited about the learning ahead. In Year 6 we continue to promote and encourage independent study so we hope the children will enjoy their poster project and spend valuable time researching the treasures of such an interesting and diverse country.
This week during our PE class, Year 5 children were having fun while playing handball. Students have practised dribbling, moving with or without the ball, stopping and changing directions. Our young handball players have explored the variety of ways to pass the ball to a partner in a game situation. Well done to everyone!

Whole School House System news
The next exciting House competition is to draw or paint a landscape on A4 paper. Please then email a photograph of your artwork to Ms Xidakis on faye.xidakis@balearesint.net.
The closing date is Wednesday 3rd February so that the winning entries can be announced in the newsletter on Friday 5th February.
Rewards:
The overall winning entry will earn their House team an additional 10 points. Every entry will earn a House point and only 1 entry per student permitted.
Let's get creative. Good luck!
House Points Totals Update - Term 2
| Winton | Galileo | Roosevelt | Parks |
| --- | --- | --- | --- |
| 80 | 61 | 97 | 96 |
| Winton | Galileo | Roosevelt | Parks |
| --- | --- | --- | --- |
| 1298 | 1273 | 1461 | 1405 |
Teacher Feature - Mrs West - Primary Teacher
"No matter what your ability is, effort is what ignites that ability and turns it into accomplishment,"Carol S. Dweck.

I am passionate about passing on a love of learning to the children I teach. Learning should be fun and therefore I enjoy drawing on my background in performing arts to make lessons engaging and memorable. Together in the classroom we are able to bring historical figures and fictional characters to life. I like to build on the children's interests and motivate them to achieve their best in every lesson.
By helping children develop a growth mindset, they will become more resilient and confident. This will then help them achieve their full potential and provide them with key skills they will use throughout their lives. I encourage the children I teach to be inquisitive and ask questions to deepen their understanding of the world around them.
I am really excited to be joining the team of wonderful staff at BIC Sa Porrassa.

BIC Connect: A Parent Workshop - Early Years and KS1 Phonics and Reading
Dear parents and families,

We are delighted to invite you to join our next parent workshop on Tuesday 9th February at 5.30pm. The aim of this webinar is to give you useful advice about how you can support your child's progress and learning at home.

We hope you can join us to further explore the strategies and methods used in school to allow the students to develop their independent learning skills. During this session, we will also be to answer any questions you may have.

This session is aimed at the parents of students in Early Years and Key Stage 1 (children aged 3 to 7) and we warmly welcome all parents.

We look forward to welcoming you
Virtual Open Days at Baleares International College
Dear families,
Following the opportunities to tour the facilities at our schools, BIC Sa Porrassa and BIC Sant Agustí will be virtually opening their doors to all families who are interested in learning more about our student-centered curriculum, facilities, achievements and values that we promote daily in our schools as well as to gain a great insight into student life at BIC. This will be a unique opportunity for all families to connect with our Principals and senior leaders during a live Q&A session.
Dates and registrations:

BIC Sa Porrassa
Accommodated in a large, custom-built school situated in the beautiful, rural environment of Calvià. The school is in a very accessible location on the southwest coast of Mallorca and has a capacity for over 450 students from 3 to 18 years of age.
BIC Sant Agustí
An Early Years and Primary specialised School located in the high-quality residential environment of Sant Agustí in Palma. The school has a capacity for 160 students from 2 to 11 years of age.
If you wish to organise a tour at either or both schools, please contact us directly:
San Agustí - office.san@balearesint.net | (+34) 971 403 161
Sa Porrassa - registrar@balearesint.net | (+34) 971 133 167
We look forward welcoming you to Baleares International College