Ms Alison Colwell, Principal
Dear families,
Today we say au revoir to Ms Compton as she leaves us to go on her maternity leave. Ms Compton and I were appointed at the same time back in March 2019, and joined our school in September. From the very beginning we have been completely aligned on moral purpose, on values, on standards and expectations and on our mission to make our school the number one school of choice on the island. I could not have had a better leader to work with, and her leadership of the primary school has been outstanding. Ms Compton is tireless in her pursuit of excellence for your children, is exceptionally hard working, committed, reliable and thoughtful. She cares deeply about the children. We have seen many challenges since we started our time here at BIC, and we have ridden the waves of the pandemic together! I would like to thank her publicly for all the service she has given so far to our school and our students, and we will miss her, whilst we share the excitement of herself and her husband as they look forward to welcoming their new arrival.
However, we have a truly fantastic team of staff here at BIC. I always tell prospective parents that they will not find better teaching and learning anywhere else on the island, nor more passionate leaders across the school. Ms Hodgson has been a huge strength of the school prior to Ms Compton's and my arrival, and is a wise, hard working, highly experienced and exceptionally professional leader. She now steps up to be the Head of Primary in Ms Compton's temporary absence. They have led the primary school together as a very close knit partnership, and have spent an enormous amount of time, as they always do, planning and organising. I know it will be, as Ms Compton says in her newsletter piece today, a seamless transition. In addition, to support Ms Hodgson in leading the primary school, Mr Fairless has been appointed to Deputy Head of Primary. Mr Fairless joined us in September with an outstanding record in teaching and leadership in the UK, and I am excited about him joining our senior team.
Over recent months I have repeatedly asked parents to contact the school over any issues, concerns, questions or even just comments and opinions. That request has no shelf life. Please, for any matter around your child and their education - speak to us. Our staff are extremely committed to the welfare and wellbeing of your children, as well as their education. We are building a really strong and positive culture across the school, robustly tackling unkindness if it occurs and promoting kindness, respect and compassion, and this is always done best through a partnership between school and home.
Wishing you a good weekend,
Alison Colwell
Principal
Ms Elizabeth Compton, Head of Primary
Dear families,
It has been a busy week for me as I finalised all the preparations for my maternity leave, which begins today. It is of course an emotional time for me as I enter on a new adventure of becoming a parent, and I am excited but nervous as I take the longest time away from schools since I started school at 5 years old myself! I am so fortunate to work within such a strong leadership and teaching team that allows this to be a simple and smooth transition. My current teaching is being taken over by highly experienced colleagues, and this has been communicated specifically to those families in more detail.
This year has not allowed me to see you, our parents, with the frequency or familiarity I would have liked. However, through your communication and involvement in your children's education, our community and primary department are growing from strength to strength. I thank you again for your support not only to me, our staff and your children but to the direction of the school.
As Ms Colwell has mentioned, Ms Hodgson, our current Deputy Head of Primary, will be taking over from me on Monday and will be supported by Mr Adam Fairless as acting deputy until I return next academic year. Ms Hodgson and I have worked side by side since I joined the school, working in collaboration on all aspects of the primary school. She is a highly experienced teacher and senior leader, whom I trust implicitly to continue the leadership of the primary school until my return. In addition, Ms Von Waberer continues as our primary pastoral leader and is available for any support needed for personal, social and emotional concerns.
As Ms Hodgson says in her ´´Teacher Feature´´ this week, we are so lucky to love what we do. I love my role here at BIC and will miss seeing your children each day, telling me about their favourite classes, new pets, weekend plans, super smiles and sometimes random trivia! I am so pleased and privileged to have seen your children progress and develop so much in such a challenging year. We have had so much fun together so far and I look forward to hearing about all the wonderful events this summer term.
As I sign off this week it isn't adiós simply hasta luego!
Ms Elizabeth Compton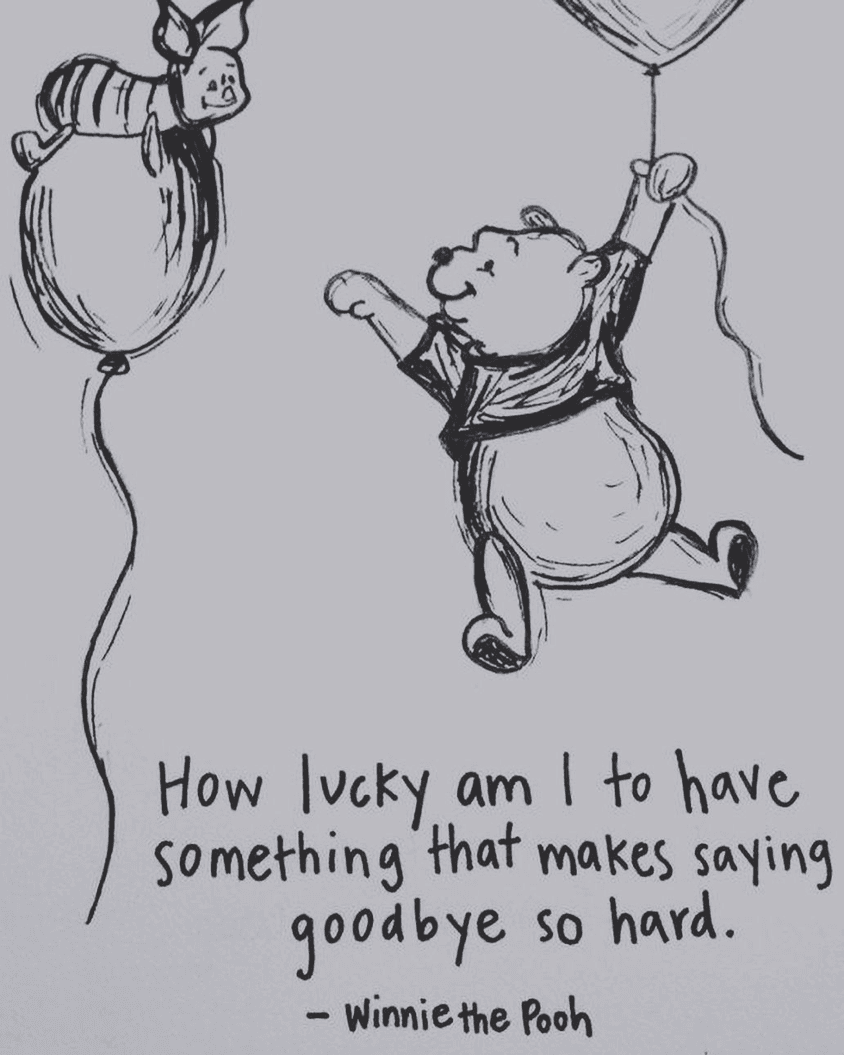 Extra Curricular Activities
We are excited to be able to tell you that extra curricular activities are back! After an enforced period without extra curricular due to Covid restrictions, we are pleased to tell you that we will once again be offering on and off site extra curricular activities.
Extra curricular clubs are a brilliant way for your child to extend their learning whilst having fun. There are a range of opportunities on offer, from sport to film and culture as well as technology in the robotics club. We are constantly working on expanding the offer and will share updates of the clubs available with parents when there are new additions.
These will begin on Monday May 3rd. The individual details of the external providers can be found in the documenthere . Please contact the external providers to book using the details on the sheet. Pre booking of these clubs is essential so that the providers know how many children to expect. All payment is handled directly through them.
Early Years and Year 1 News with Mrs Wardle and Mr Fairless
Our story of the week is ¨What The Ladybird Heard´ By Julia Donaldson. As always we read the story lots of times and asked different questions to help increase the children's vocabulary and understanding.
In topic we named farm animals and their young and spoke about the food and drink we get from the farm and dairy. In maths we worked on recognising number patterns without counting. We used dice, ladybirds spots and finger patterns to recognise amounts. In literacy we created our own maps of a farm and used our writing skills to label the animals and animal homes.
It has been a very exciting week for our nursery children! They enjoyed making a farm with duplo, building blocks and toy animals.
Year 2 News with Ms I'Anson and Ms Bakes
This week in maths we have been learning about whole numbers, mixed numbers and fractions. We used oranges cut into halves and quarters to help us to understand the concept.

In science we have started our new exciting topic of plants. We really enjoyed observing the trees on our school ground, and were surprised at how many different species there are. Well done Year 2!

Year 3 News with Mrs West and Miss Xidakis
Our new topic this term is the Stone Age. Year 3 became hunter-gatherers and went on a scavenger hunt around the school groups. We researched which foods are edible and in which season they could have been harvested and eaten. We then made stewed fruit to explore the flavours of the Stone Age.
Scavenger hunt:

In science, we have set up an experiment to understand which conditions are best for growing seeds. The children decided they wanted to test how the quantity of water would affect how seeds grow. We are looking forward to finding out if our predictions are correct!

In PE, we have been working hard to develop our throwing skills whilst enjoying the game of handball. We focussed on the different types of passes, accuracy and teamwork.

Year 4 News with Mrs Alonso McGregor and Mrs Walsh
Our term has started with a bang, twang, pluck, blow, rattle and shake as the children returned for the summer term clutching their homemade musical instruments! We loved seeing what they had created and were very impressed with the time and effort that they had taken. During our science lesson, we shared every instrument and discussed how the sound was made and whether the pitch and volume could be adjusted. The highlight was definitely the chance to play them and make some noise!

We continue to study how sound waves travel and through which state of matter they travel the best. The children experimented with this idea by making their own cup telephones. They were amazed at how clearly they could hear their friend when the string was taut.

Year 5 News with Ms Hodgson and Ms Demangeat
Year 5 have thoroughly enjoyed their humanities unit ´All Around the World.´ They have used their map skills effectively to identify the features of the globe. Furthermore, the children have been passionate about exploring the countries, capitals and landmarks of the world, especially creating their amazing shoe box dioramas. This week, they confidently presented their dioramas to the class explaining why they chose a particular landmark and also some interesting facts about it.

Year 6 News with Mr Darlow, Mrs Von Waberer and Ms Roberts
Before moving on to our new topic, Our Changing World, 6R decorated and painted their stunning diyas as part of their learning about Hinduism.
Year 6 enjoyed practising their calculation skills in a real world context. We set up a shop in the classroom and worked out different maths money problems using methods we've been learning about recently in our lessons.

Year 6 have shown maturity and excellent awareness in discussing changes in our world. They wrote some very poignant HAIKU poems about saving our Earth.

Languages department news
Before the Easter break, Primary Catalan students enjoyed learning about the ancestral gastronomic traditions for this time of the year. They followed and wrote the recipes to prepare delicious "panades, robiols and crespells", and they discovered where these traditions were coming from and how they developed over time. This was another great opportunity for students to get in touch with the history and culture of the Balearic Islands. All the groups, form Year 2 to Year 6 loved sharing the results with their families. Some students even followed the recipes again at home with their families over the holiday! Bona feina i bon profit!

German is fun! Wir backen Waffeln und lernen spielend!
Was brauchen wir?
Lecker!
"Fischer, Fischer- wie tief ist das Wasser?"
"100 Meter tief!"
"Wie kommen wir da rüber?
"Laufen, springen, krabbeln!"


Whole School House System news
House Points Totals Update - Term 3
| Winton | Galileo | Roosevelt | Parks |
| --- | --- | --- | --- |
| 53 | 61 | 55 | 51 |
Overall total House Points
| Winton | Galileo | Roosevelt | Parks |
| --- | --- | --- | --- |
| 2046 | 1927 | 2138 | 2134 |
Teacher Feature - Laura Hogdson , Acting Head of Primary
Every day I remind myself how lucky I am: lucky to have friends and family, lucky to live on such a beautiful island and most of all lucky to do a job that I love.
For as long as I can remember, I have always wanted to teach and help children become happy and well-rounded individuals with a 'can do' attitude.
As a young adult, I gained the Queen's Guide award and later spent time working with children in Norway. After qualifying with a Bachelor of Education (Honours) degree, I began my career teaching in the south of England. However, my time spent abroad, exploring a new country and experiencing different cultures inspired me to look for work in a more international environment. Since then, I have enjoyed working at outstanding schools on mainland Spain as well as here in Mallorca
Having worked at Baleares International College for six years, I am delighted to be part of the leadership team under the inspirational guidance of Ms Colwell. I feel privileged to be working with and leading such caring and dedicated members of staff. As you are aware, this week Ms Compton takes her maternity leave to start her new family and I am excited to begin my new role as acting Head of Primary.
In my leisure time, I love to travel, cycle, snorkel and scuba dive. Also, I am passionate about caring for the environment and have been a vegetarian for most of my life. I believe that children are the future and therefore it's vital that we teach them how to protect their environment, be kind to each other, and make decisions that benefit the world as a whole.
As Greta Thunberg said in her famous Climate Summit speech "... you are never too small to make a difference."