A message from Ms Alison Colwell, Principal
Dear families,
This week we held our socially distanced School Council meeting. It was wonderful for myself, Ms Tomlinson, Ms Von Waberer and Ms Hodgson to sit in the sunshine at lunchtime and listen to the students feeding back from their House meetings. Student voice means a great deal to us here - this is the children and young people's school, and listening to them is very important - and, as ever, the students had great ideas and suggestions. Many of the things the students wanted to see are, in fact, already in the pipeline, and our House and School Council will continue to feed in their ideas for future plans. The students were excellent representatives of their House and Year, and they spoke with enthusiasm and passion. A special mention to Sofia who delivered an eloquent and articulate speech on an issue her House feels strongly about.
Last week we said au revoir in special assemblies to our Year 13 and 11 students. Mr Barter and Ms Tomlinson spoke movingly and warmly about our young people as they embark on the next stage of their education, either here in our sixth form or onto some of the best universities around the globe. We congratulated them on not only their commitment to their academic studies, and the high aspirations they hold, but also to how they are as young people - kind, respectful, polite and responsible. We celebrated the internationalism of our school, the mingling of so many different nationalities and a celebration of languages and diversity. As so often, we the staff were reminded of how gifted and talented our student body is, and we take great pride in them and their accomplishments. Sometimes they need a nudge to celebrate the accomplishments they have outside of school, so please do let us know of your children's success in the sporting arena, in the arts, in any activity they take part in outside of school, so we can showcase and celebrate their achievements with them.
Wishing you a happy weekend,
Alison Colwell
Principal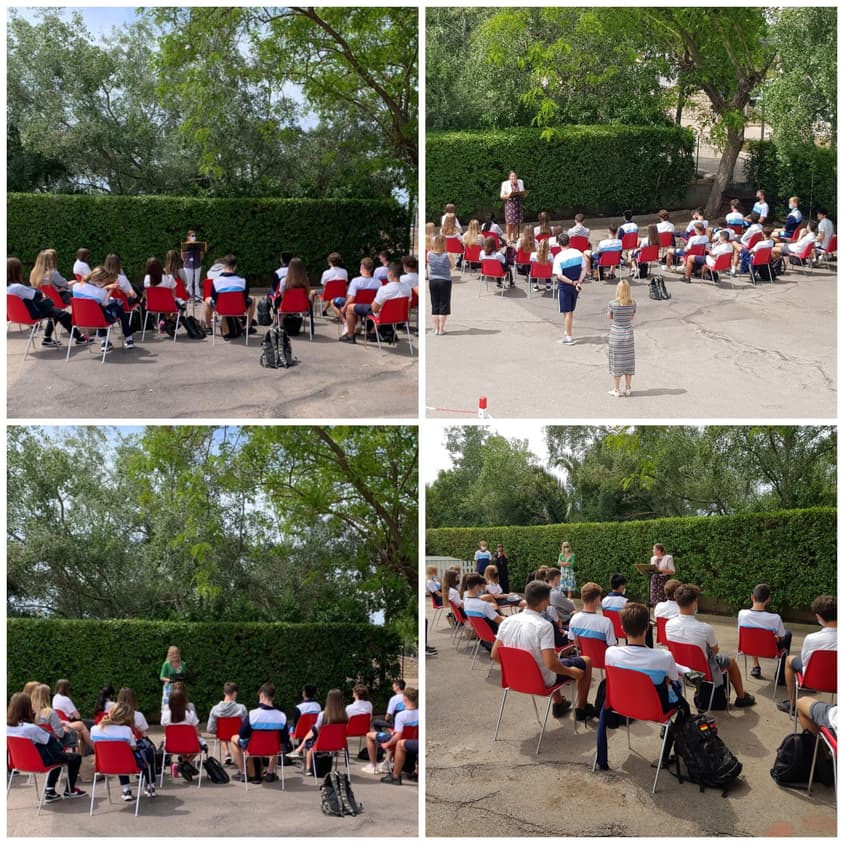 Ms Alexandra Tomlinson, Head of Secondary
My grandfather often entertained us all with his stories of hikes and camps on his own or with friends in the Lake District, (the highest mountains in England). One of our favourite stories involved his re-telling of how he burned himself very badly, (as children we clamoured to see the scars!) whilst cooking over a campfire. This was with his friends, camping on one of the highest mountains in the Lakes, Fairfield. They had no mobile phones of course or any communication technology and their only form of transportation were the bicycles they had ridden to their adventure with. There were no adults. He was thirteen years old.
Our School Council meeting on Monday showed a similar spirit in our students. They were articulate, passionate about change and full of ideas about how to accomplish it. This is the exact same sufficiency that my grandfather and his friends showed when up a mountain in a crisis and gives me every confidence that this generation is just as well equipped to deal with the problems our world faces today. The opportunity for students to take a part in something - whether this is the Duke of Edinburgh award, practising for a play or looking at a puzzle in Board Games club - which allows them to talk issues through and to resolve them by themselves is crucial for their development and confidence. We encourage these skills in all of our students at BIC and I urge parents to let them do the same (with some burn cream and iodine and perhaps a mobile phone though!).

Mr John Barter - Head of Sixth Form
In my news pieces I often talk about preparing our students for their next steps in life; university, employment and playing a full but independent part in society. All of these require planning and the building, ideally consciously, of skills required for these roles. A key element is students learning to find their voices. Gone are the days when universities wanted students who would quietly get on with their studies in the library (if those days ever existed in any case). Universities are looking for students who are confident talking with others, prepared to share their opinions (even if they run counter to other students) in a sensitive but assertive way and able to work in teams; in fact, a lot of assessment on many undergraduate courses now weighs up students' abilities in these kinds of situations. Hopefully, A levels will catch up with this kind of assessment some time in the near future.
So, at BIC, we are looking to provide as many of these opportunities as possible. This week, a job description and person specification went online for the roles of Head Boy and Girl; we are looking for confident students to lead and to represent their fellow students. We already have House Captains who lead and represent their peers in competitive events; ably supported by our Sports Captains (who are all looking forward to the forthcoming BIC Olympics). Our House Councils offer further opportunities, as do many class activities. The IPQ, which is formally introduced in the coming weeks, encourages students to make contact with experts who are new to them, helping them to develop their experience in talking with 'strangers'. However, we want to work on this further in the coming year; we hope that Covid restrictions will be further relaxed and enable greater mixing of students across bubbles. Our hope is that many of our Sixth Formers will be actively helping out in lessons with younger students, taking more lunchtime clubs and getting more involved with extracurricular activities. By acting as respected role models for their younger peers, we hope that all our Sixth Formers will be finding their voices and developing the confidence they need to stand on their own two feet when they leave us.

John Barter
Head of Sixth Form
john.barter@balearesint.net

DUKE OF EDINBURGH INTERNATIONAL AWARD
Our elite squad of adventurers last week strode from St Elm to the stunning cliff top monastic remains of La Trapa. A still day of blue skies and searing heat provided our DofE participants with a tricky navigational challenge, learning with each step about equipment, weight to be carried and provisions. Our students need to take on board all that they have garnered from the experience so far - to ready themselves for the big push up Puig de Galatzo next week.
A special thanks must duly go to the singular Mr Kingston-Bray for his unwavering positivity, expertise and support. I really hope he is able to expurgate those unfortunately sullied sandals.

Whole School House System news
All of the Heads of Houses have been enjoying meeting with different Year groups preparing for the upcoming Olympic week at BIC. This will include a swimming gala, a land based team activity (such as basketball, volleyball or hockey) and an athletics event. Some excellent organisation has gone into this from Miss Izabela and Mr Fitzpatrick, and now we are starting to get the teams together we are all really excited!
Don´t forget - if you are taking part in one of the Olympic week activities you can wear your school PE shorts with a t-shirt the colour of your House.
Who will win? It's all to play for at this point! Get practising your events, and we can't wait to see you all getting involved.

House Points Totals Update - Term 3
| Winton | Galileo | Roosevelt | Parks |
| --- | --- | --- | --- |
| 513 | 523 | 556 | 522 |
Overall total House Points
| Winton | Galileo | Roosevelt | Parks |
| --- | --- | --- | --- |
| 2646 | 2347 | 2593 | 2558 |
Weekly highlights - Humanities department at Baleares International College
This week we will focus on humanities in the newsletter and I thought that it would be a great opportunity to share with you the main topics that will be studied next year at key stage 3. There are so many fantastic films, dramas, documentaries and novels that link to humanities and students might want to whet their appetite for future learning over the summer holiday.
The study of humanities subjects provides opportunities to learn about the world around us by studying past events, current events and the impact of human activity on our physical environment. Our students have really enjoyed humanities this year and the following quotes from some of our students provide a few highlights.
Finn in 7B said´I enjoyed learning about how a woman buying a radio in the USA led to her original dollar doing a lap of the world.' - This is linked to a unit based on The Almighty Dollar.
Nils in Year 7 loved learning how to 'break into a castle in the Middle Ages´
Lily saidhow important and interesting it was to find out about Human Rights.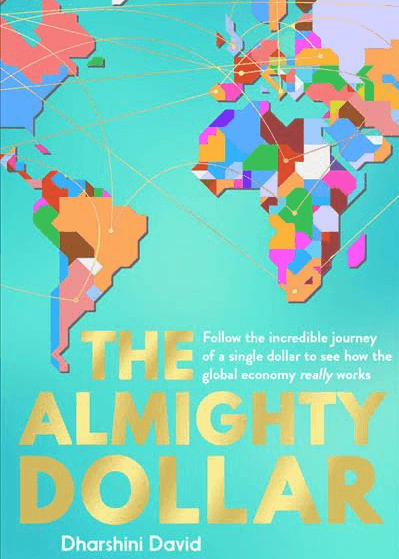 Year 7 will explore the world's biggest religions. They will start with Christianity and then work their way through Islam, Judaism, Sikhism, Hinduism and Buddhism. For each religion, there will be a focus on understanding how each religion's beliefs and practices affect the way in which people live their lives and how religion affects society.
Year 8 will begin the year looking at the Criminal Justice System. Students will become investigators, barristers and judges as they work their way through a criminal case. Along the way they will learn about the stages of a criminal court case and the appeals process. The students will also look at the ethical issues involved in crime and punishment and evaluate how fair systems are in different countries.
Year 9 will begin next year learning about different political systems. We will look at specific case studies, both contemporary and historical, to illustrate the impacts that different political systems have on society.

Year 7 will begin with a brief introduction to history skills so they can learn how to question evidence and structure written work. In term 1 we will learn about life in the Middle Ages. The Battle of Hastings is our starting point followed by an investigation into life in Norman England. We will look at the ever changing relationship between church, monarch and state. We will understand how over time the rights of the individual increased by looking at the Magna Carta and the Peasants' Revolt. We will also learn about the impact of the Black Death.
In term two and term three the students will learn about the Crusades and then we study Henry VIII and the Tudors.

Year 7 Topics
The following quotes from Year 7 will hopefully inspire our current Year 6 students.

Students will analyse the reliability of the Bayeux Tapestry.
We will compare different attitudes towards the causes and cures of the Plague.
The Crusades
Henry VIII and the Tudors
Year 8 Topics
Students will continue learning about the Tudors and then the Stuarts, key topics include the Gunpowder Plot and the English Civil War. We then move on to learn about the Industrial Revolution and the Slave Trade.
The Gunpowder Plot
The English Civil War
The Industrial Revolution

The Slave Trade

Year 9 Topics
Year 9 history focuses on 20th century world history. We will learn about fighting in WWI, the Russian Revolution and Votes for Women. We then move onto WWII and Cold War events such as the Cuban Missile Crisis and the Vietnam war.
Fighting in the Trenches during WWI
The Russian Revolution
The rise of Hitler and fighting in WWII
The Vietnam War
Year 7 begin the year by looking at the origins of planet Earth - how did it all begin? We then carry on with some physical geography and examine how glaciers have changed the land. We then move on to explore the continent of Africa. We will look at the diversity and try to dispel some myths and challenge misconceptions. We then explore the concept of globalisation by following the journey of a dollar around the world. This topic is based upon a book called 'The Almighty Dollar'. Year 7 ends with a topic on what happens where the land meets the sea - a perfect study for where we live!
We look at misconceptions about Africa and at how diverse this huge continent is

Year 7s study the journey of the dollar around the world, based upon this book by Dharshini David

Below: Year 7 geographers following the journey of the dollar and seeing what happens to it when it reaches India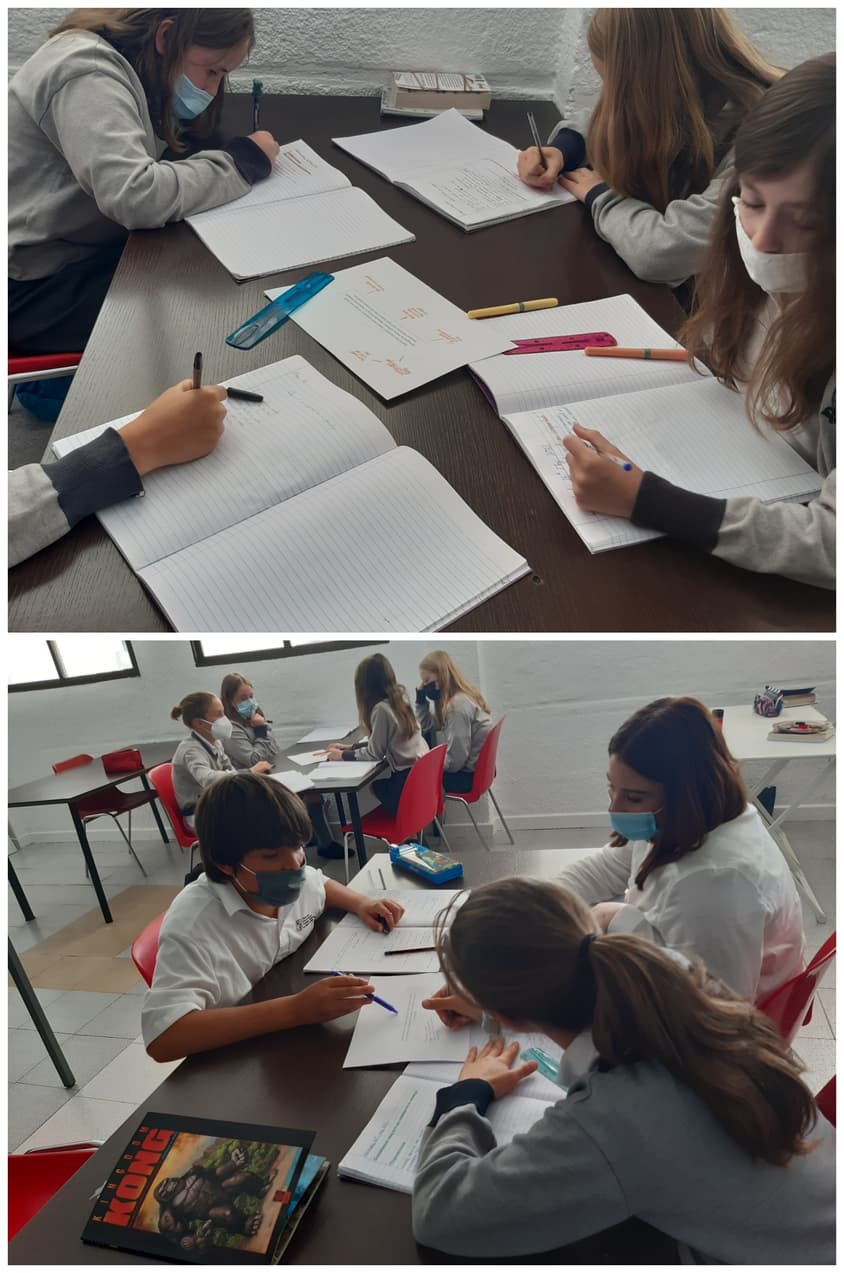 Year 8 geographers begin the year with a bang by looking at 'wild weather'. They then spend some time looking into the climate crisis before studying a relatively new topic called 'factfulness'. This topic is based upon a book and tries to make us all more informed, or 'factful' about what is really going on in the world and to reduce our catastrophic thinking. We then go on to more flashes and bangs by looking at tectonic hazards from the perspective of the enquiry question 'why are some earthquakes and volcanic eruptions more deadly than others?' We end the year with a look at the continent of Asia, examining contemporary issues such as urbanisation, conservation and inequality through place-specific examples.

Recommended read: Factfulness - ten reasons we're wrong about the world - and why things are better than you think
The climate crisis is a vital topic for students to study
Year 8 geographers are currently examining earthquakes and volcanoes. Jolin in 8c wrote this wonderful poem about volcanoes:

Year 9 geographers study a range of important geopolitical and environmental issues. We start the year with the emotive topic of refugees in order to gain a better understanding of the reasons for this migration and the impacts and management. We then look at our oceans and why they are under so much pressure. Crucially, we look at ways to try and manage this situation...not an easy job! We then move on to some geopolitics by looking at 21st century superpower countries. This topic fits in nicely with work the students have done in both global citizenship and history. We then progress to resource conflict and then end the year with the classic geography topic of rivers but through the place context of the mighty Colorado River.
We examine the often controversial topic of refugees
We think about the wider issues behind this startling photo
An overview of our Secondary School News
Year 7 have been writing haikus on liminality - about the spaces or thresholds between places - and created beautiful, inspired masterpieces at home.

LANGUAGES DEPARTMENT NEWS
Year 9 Spanish presenting their work on Healthy Lifestyle in Spanish. ¡Buen trabajo!

Year 7 students have been practising their standing long jump for the Sports Day. Well done to everyone!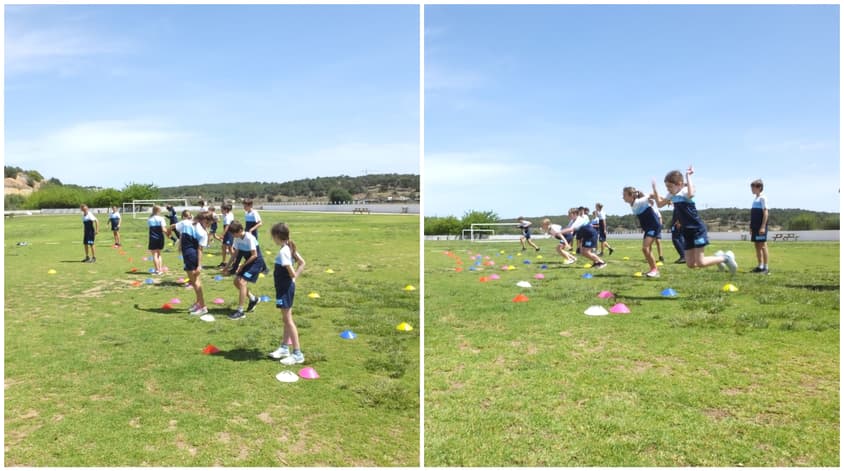 BIC Olympics
This year is the 2021 Olympics in Tokyo and we will be marking the event by having our very own BIC Olympics. It will take place during the week commencing 14th June and all of our students across school from the very smallest to our very oldest will have the opportunity to take part.
Throughout the week there will be an opportunity for students to compete in their Houses across a range of sports. Each event will gain House points to decide which House is the overall BIC Olympic champion. The marquee event of the week will be the athletics which will take place on the school track on Thursday for key stage 1, and throughout the day on Friday for key stages 2, 3 and 4.
Students are encouraged to come to school on the day of their event wearing their normal PE kit but with a t-shirt in the colour of their House.
We are looking forward to showing you all of the brilliant work done by our students during the week in the newsletter on Friday 18th June

PERFORMING ARTS DEPARTMENT NEWS
7I have been exploring how costumes can communicate information about a character to an audience, and they have been researching costume design ideas for their performance piece, ´The New Planet´.

Key stage 4 and 5 drama students are busy sitting exams, and I want to take this opportunity to wish them the best of luck and congratulate them on all of their hard work preparing! We are also looking forward to the 6th form induction week for potential A Level drama students, and some exciting activities are being prepared.

This week in chemistry, key stage 4 and 5 have been busy sitting their final exams. This concludes a stressful year for all the students but they will soon be rewarded with a lovely (and hopefully restriction free) summer holiday. In June we will also be having a 10 day A level taster course for prospective chemistry students entering our 6th form. I wish all of our students the best in their exams!
Year 7 students have been reviewing their most recent unit of learning focusing on particles. Here you can see them carrying out a round-the-clock activity where they try to recall as many key facts as they can in a specified amount of time.

Year 9 students have been calculating speed and drawing distance time graphs.

This week, our students in key stage 3 have been learning how to calculate the density of different liquids. They put their skills and knowledge into practice as they enjoyed a mocktail afternoon last Friday.

A MESSAGE FROM THE PTA - BIC School Library
We are excited to announce that the BIC School Library will officially have a soft launch the week of June 14-18! We will also be doing a book donation drive and book sale that week. More on this to follow in upcoming newsletters.
We need volunteers this week and next to help scan, label, and organize the books. Anytime you can assist during school hours would be appreciated. Please contact Nadine Smith at svjourney@hotmail.com.
We look forward to hearing from you
BIC PTA
BIC GREEN CHAMPIONS COMPETITION - We are celebrating Environmental Week
To enter this fantastic creative project we are asking you to use your creativity and produce a unique piece of art that reflects the natural world. This could be drawing, painting, sculpture, craft. If what you produce is not possible to bring to school. No Problem! Simply bring in some photos of your finished piece! The closing date for entries is the 9th June, when all entries must be brought to school. Winners will be chosen from EY and KS1, KS2, KS3, KS4 and KS5.
Good Luck!
Teacher Feature - A very warm welcome!
Barry Drumm - Teacher of Business
Currently working at Marian College Secondary School in Dublin, Ireland, I graduated from University College Dublin with a Commerce degree and then went on to complete a Masters degree in Marketing from the University of Ulster in Northern Ireland. I completed my Postgraduate Diploma in Education from Dublin City University and then immediately began working in Marian College where I have spent the last 7 years. I'm an avid basketball fan and golfer, and love doing both, so I'm hoping to keep both careers alive when I'm in Mallorca. To be honest, I love all sports so I will be involved in as many as possible when I'm there! I was looking for a new challenge and life experience which brought me to the shores of Mallorca. I can't even begin to describe how excited I am about moving over there! I'm so grateful to have this opportunity, and I really look forward to working with the staff and students in this wonderful school, in one of the most beautiful locations in the world.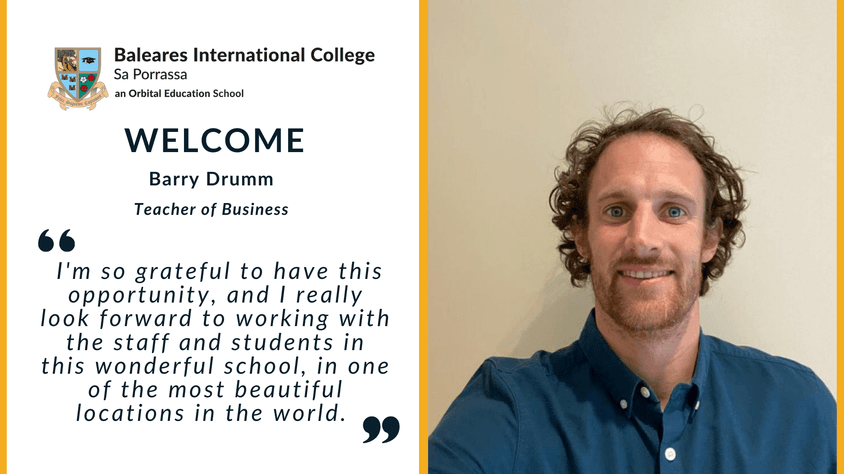 Farewell to Mr Bernard Gilman
"Parting is such sweet sorrow!"
If I may interpret this well-known Shakespearean saying my way, as opposed to that of more literary scholars, I feel mixed emotions as I bid farewell to staff, students and their parents after only a little over six months at the school.
In many ways, my decision can best be described as being founded on a dilemma between body and soul. On the one hand, my spirit demands that I continue to pursue my passion and lifelong vocation (of some 45 years to date) as an educator, and teacher of Economics, which is such an important academic discipline. On the other hand, the passage of time has made my body physically less inclined to follow the rigours, and keep the hours that being a professional teacher demand of me.
As a result, my wife and I have decided to return to our lovely house and home in the North East of Thailand where we can be reunited with her family, and I can pursue my own projects, such as writing a 'different' textbook of Economics, with accompanying mini-TV series, as well as read books long since bought, but too long left to gather dust on the bookshelf unread. My dear wife can also be reunited with her flower and vegetable garden where her own passions partly lie.
So, parting provides us both with the joyous opportunity to pursue our respective passions and interests, but for me, I shall also greatly miss my colleagues and the students who I have learned with during my time at BIC. I will watch as the school community, ably led by Alison Colwell, continues to flourish and grow apace and become the best school in Mallorca - if it is not that already - and also become the biggest.
I also wish the 'new' economics teacher every success and joy in the school and on the island. He is a lucky man, and I wish him, as well as everyone associated with BIC, every success, happiness and health in the coming year(s).
As Mr. Spock, of Star-Trek fame would say (and I would wholeheartedly echo): "Live long and prosper!"