A message from Janice Short, Principal
Happy New Year to all!
It is lovely to be back at school and to hear all the exciting news and events which the children and families have been doing over the holidays. Although the weather has been very cold, wet and rainy, it has not dampened our spirits, as we look forward so much to see what the new year brings. I am sure we all are wishing for a much better year this year, and are all thankful to see 2020 and its problems disappear.
However it is also a time to reflect and remember some of the good things which happened in the last year, things which we sometimes previously have taken for granted. We were able to spend more time with our families, friends and pets, often taking the time to make and create special memories. We caught up with things we do not normally find time for, and taught each other how to use various aspects of technology so we could keep in touch with each other, often laughing at our mistakes! Many people rediscovered sport, leisure and nature, taking life a little more slowly.
Just before the holiday, as a school community and as part of our theme of "We give as well as receive", we collected almost 50 Christmas boxes to help children in Mallorca, and 150 Euros on our Pyjama Day, to go to the same charity.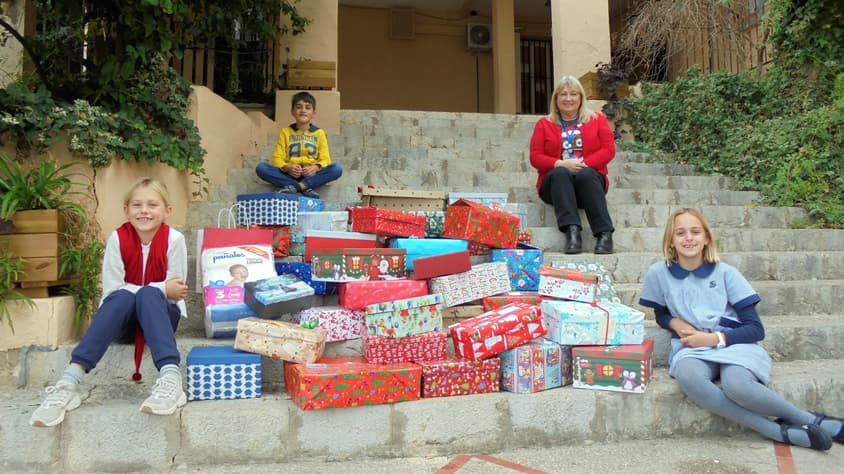 During our Friendship Week last term, each child decorated part of a mural by the main Reception door. It has taken some time to complete, but I am delighted to show you the final result, which is made even more special as each piece is individual.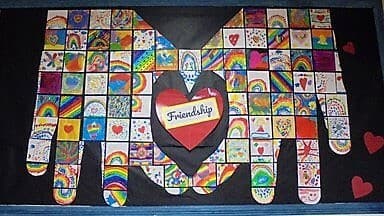 To keep everyone up to date with our news, Miss Stott has moved on to South Korea to take up a teaching position there, and is replaced by Mrs Kingston - Bray, who is delighted to be joining us, teaching her favourite year group, Year 2. I am also very pleased to share the news that Miss Charlotte has an addition to her family, a little boy called Matthew, born at the very end of last year. Congratulations!
This is the time of year we often make New Year's resolutions - things we want to achieve this year. Some of the children's resolutions have included getting up earlier, being nicer to their brother or sister, tidying their bedroom, learning their spellings and not being frightened of spiders! It is easy to make resolutions, but much more difficult to achieve them. I wonder how many resolutions will be kept to and achieved in the next few weeks.

No matter what 2021 may bring, and I am sure it will bring ups and downs, I am also sure that by working as a team within our school community, we will achieve whatever we aim to do. BIC Sant Agustí is a special place to be a part of and our resolution will be to ensure that we make 2021 a great year for everyone.

Warm wishes
Mrs Short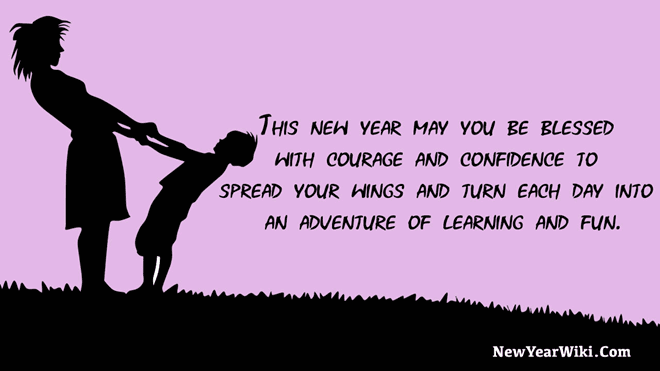 Upcoming events and key dates
| Date | Event |
| --- | --- |
| Monday 11th January | Year 2 Meet the Teacher parent meeting with Mrs Kingston -Bray |
| Wednesday 13th January | Start of COBIS Coding competition (details to follow) |
| Wednesday 20th January | School closed, San Sebastian public holiday |
| Wednesday 27th January | Start of COBIS Art competition (details to follow) |
| Monday 1st February - Friday 5th February | National Story Telling Week (UK) |
| Monday 1st February - Wednesday 10th February | Mangahigh Maths competition (details to follow) |
| Tuesday 2nd February | BIC Connect - A parent workshop: Studying English Grammar |
| Friday 12t February | Chinese New Year |
| Monday 15th February - Friday 19th February | School closed - half term holiday |