BIC Sa Porrassa continues to lead the way on the island for academic success as we celebrate outstanding A' level exams.
It was the Year group who had their GCSEs interrupted by the pandemic. It was the Year group whose entire Sixth Form studies were affected by COVID restrictions and turbulence. But, thanks to our students' hard work and resilience, and the outstanding teaching they received, we today celebrate superb exam results, with 83% of all grades being A*, A or B!
Students have done well across the board, with results in German, chemistry, theatre and drama, physics, maths, English literature and PE all being grade A* or A. We are very proud of all our departing students, who have all worked extremely hard to get their grades and we wish them all the best of luck in achieving their next ambitions.
A' level Results
60% A* and A grades
83% A*, A or B grades
93% A*- C grades
100% A* - A grades in English literature, maths, physics, chemistry, theatre and drama, German and PE
With A' levels remaining the gold standard in the post-16 education worldwide, Principal Alison Colwell said,

These young people are the most disrupted school leavers since the Second World War. These excellent results are testament to their hard work, and to the outstanding teaching they have received in our school. We were determined not to allow the challenges of the pandemic to negatively impact our students. I am today so proud not only of their excellent achievements but of the grit and commitment of my staff over the last two years. Our departing students now move to the next stage of their lives with confidence, self-belief and no limits to what they can do.
Alison Colwell
Principal - Baleares International College, Sa Porrassa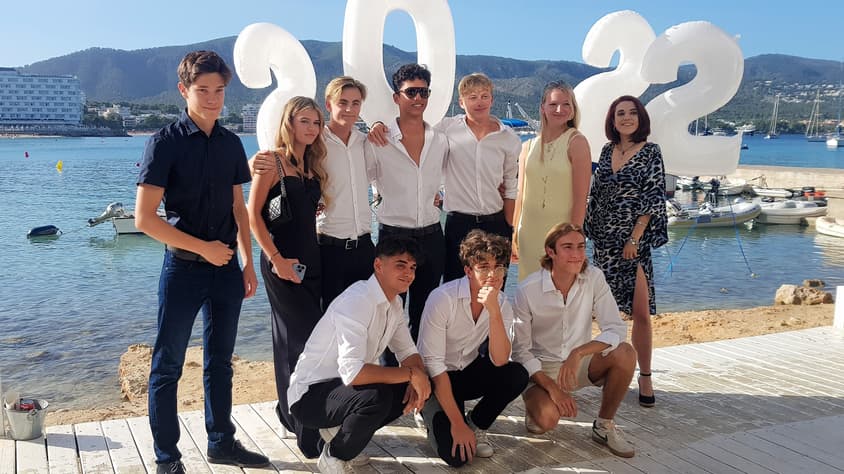 In a year when we are being told that top grades are down 8.4% this year and 36% of entries gained A or A*, we have plenty to be proud of in the grades achieved by BIC's Sixth Formers this summer. Students and teachers have worked extremely hard and the success achieved by our students is richly deserved. Students from BIC will be going to universities including: University of California; Manchester University; CEU, Madrid; Swansea University, IE University, Madrid, and Keele University. I am extremely proud of the results that our senior students have achieved this year.

John Barter
Head of Sixth Form - Baleares International College, Sa Porrassa
Congratulations to the following students for their exceptional achievements:
With academic excellence being one of the reasons parents choose our school, the successes of this summer have yet again set high expectations for our incoming cohorts. We look forward to continuing to inspire, stretch, challenge and support all our students throughout their time with us.
A fantastic start to the 2022-23 academic year!

EXCELLENCE · RESPECT · RESPONSIBILITY · INTEGRITY · COMPASSION