Your guide to all news at school.
Ms Alison Colwell, Principal
---
Dear families,
In our last newsletter we spoke about the many benefits of us being one all-through school. Of course, in such a school there are many exciting points of transition - joining for the first time, moving from the primary to secondary, beginning iGCSEs in Year 10, entering the Sixth Form in Year 12 - and indeed the last transition, from school to the world of work or university. Our wonderful staff are highly experienced in managing these key moments in a young person's education, ensuring that as well as a smooth academic transition, there is a strong emphasis on the well being and happiness of each member of our school community.
Yesterday we had a very successful webinar when we met virtually with families of Year 6, both of students in our school and elsewhere, when we explained what the move to secondary means, hopefully allayed any fears and answered some great questions. I can recall vividly my own move to "big school", and can still remember the mixture of anxiety and excitement! Of course, for our own Year 6 students the move should be smooth - they know the building, they know some of the teachers, have seen most of them and we hope that the excitement and enjoyment of this important milestone are the overriding emotions. Our heads of school, Mr Barter, Ms Compton and Ms Tomlinson write more specifically about their own areas of the school in the lines that follow, but whatever age or stage your children are at - rest assured: ours is a very friendly community and we know that the students who join us from other schools and countries always receive a very warm welcome
Have a lovely weekend
Alison Colwell
Principal
Baleares International College, Sa Porrassa
Ms Elizabeth Compton, Head of Primary
---
Dear parents,
A primary school prides itself on laying solid educational foundations for its students, planting the seed of lifelong learning through enjoyable, engaging and practical experiences. We understand the importance of developing children´s core skills and subject knowledge whilst simultaneously weaving BIC values, social and emotional skills into their journey with us. Throughout this journey there inevitably comes periods of change. Often for our youngest learners (and parents) this can create some anxiety whether this be a new teacher, class or moving to a new year level or secondary school.
However, it is important to focus our children on the excitement and positive outcomes of upcoming changes. Research by students at Oxford University found that there were five key elements - in the eyes of a child - which constitute a positive transition:

Develop new friendships, and improve their self-esteem and confidence

Settle in to school life in a way that causes no concerns to their parents

An increased interest in school and school work

Adapting to their new routines and school organisation with great ease

Experience curriculum continuity.
There isn't a simple, 'one size fits all' way to transition into a new environment, every child is different: academically, emotionally and socially. However, it is essential to build in structured transition events for the move from primary to secondary school.
How can you support your child through times of transition?
Be present - they will need you as much moving from Year 6 to Year 7 as they did when starting school even if in different ways.

Be positive - focus on the excitement of new challenges ahead.

Discuss the change- talk it through, how are they feeling about a new situation and encourage them to talk to teachers and friends.

Friendships - encourage them to develop and be open to new friendships as well as strengthen those they already have whether in or out of school.

Organisation - ensure they are taking increased responsibility for themselves. e.g. preparing their belongings for school, checking their timetable and homework resources and deadlines, completing homework or daily reading.

Give it time - encourage them to wear a watch and allow set times for certain activities. Transitioning into new situations takes time and will be different for each child.
In this year of the tiger, let's encourage and support our children to be brave and courageous when facing new situations.
Kind regards,
Ms Elizabeth Compton
Head of Primary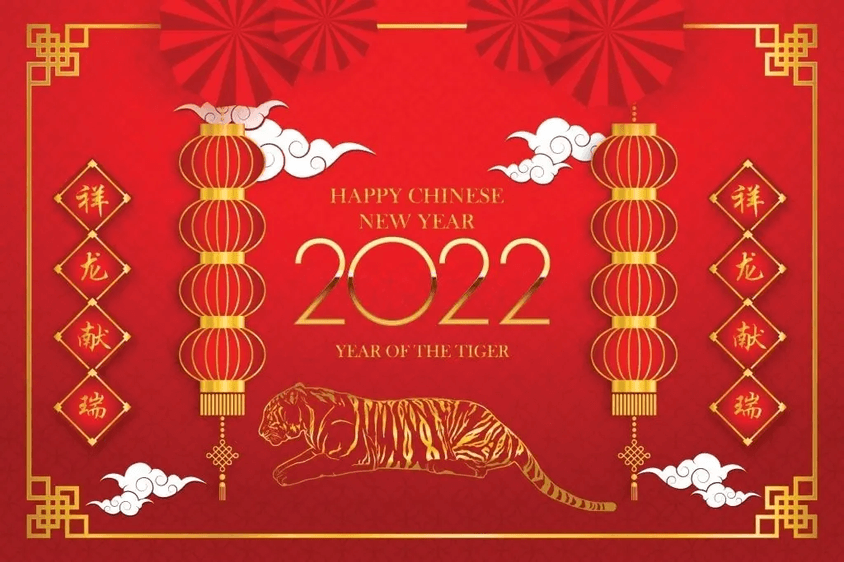 Whole School House System news
---
House Points Totals Update - Term 2
| | | | |
| --- | --- | --- | --- |
| Winton | Galileo | Roosevelt | Parks |
| 238 | 349 | 303 | 330 |
House Points Totals Update - 2021/22
| | | | |
| --- | --- | --- | --- |
| Winton | Galileo | Roosevelt | Parks |
| 1292 | 1840 | 1434 | 1527 |
A message from your Heads of House
It is impressive to see all the hard work that students are putting into the Matilda production, please remember to buy a ticket online if you haven't already. Now that the mock exams are finished I hope you found it a good experience. Many of you have taken part in the Bleep Test trials during sport lessons and I have seen real motivation to reach the next level in the test, well done. I am looking forward to the Bleep Test finals.
Miss Xidakis, Head of Parks House
Congratulations Roosevelt on your continuing hard work and success this term. I know many of you are in our Matilda production next week, I can´t wait to see your incredible performance. Parents if you wish to watch please find the ticket link above under the Drama news, we anticipate this will sell out. Thank you to all the House and Vice Captains who attended our House Council last week, I loved hearing your ideas, which will be put forward at Student Council next week. Finally, I have been seeing and hearing all about the Bleep Test heats and practices in PE lessons, I am really looking forward to the final!
Miss Mayes, Head of Roosevelt House
Thank you to the House Captains and Vice Captains who attended the House Council last week. There were some excellent ideas put forward. I am very much looking forward to Matilda and the Bleep Test Competition, both of which are coming up soon. I know those taking part will give it their all. Keep up the great work earning House Points.
Miss Turley, Head of Galileo House
Well done to Winton House on such a fantastic start to the year. We had an excellent House Council meeting last week where the Captains and Vice Captains met to discuss student wellbeing. I am looking forward to seeing some of those ideas come into force soon. Our Bleep Test competition is well under way with the heats happening during PE lessons. The finals will take place the week of the 14th February- I think this is our year to win! Go Winton!
Mrs Florey, Head of Winton House
Early Years news with Mrs Wardle
---
We have really enjoyed our experiments related to the five senses this week. We have identified fresh fruits by smelling and feeling them, and recognised and described food treats by tasting them. The children were all really engaged in these activities and have learned new words to describe tastes and smells. Miss Izabella and Mr Somers are always supporting our healthy living topic and had some fun games and activities to keep us fit and healthy in sport this week.

Year 1 news with Mr Fairless
---
Year 1 having been learning about the names of different materials. They worked very well in groups to sort different toys by the material they are made from.

The children have been getting to grips with understanding the 'tens and ones' frame. The children enjoyed learning this through practical exploration.

Year 2 News with Ms Bakes
---
Year 2 has been learning about measurement this week in maths. The children have learnt that we can measure things in centimetres (cm) and metres (m); they loved practising this by measuring a variety of things around the classroom.

We have been learning about healthy eating and exercise in science. Our learners loved investigating which type of exercises made our hearts' beat faster!

To celebrate Chinese New Year, the non-Catalán children learnt a little song and dance. Kung hei fat choy!

Year 3 News with Mrs West and Miss Xidakis
---
Year 3 enjoyed welcoming Tom from The Mousehole Cat into their classrooms. They used hot seating to answer their questions in character.

In humanities, the children have been learning about why the Romans wanted to settle in Britain. They used role play to re-enact the defeat of Boudicca.

Year 4 News with Mrs Alonso McGregor and Mrs Walsh
---
Kung hei fat choy! Happy Chinese New Year to you all! This week, Year 4 enjoyed learning all about the traditions and history behind the huge celebration of the Chinese New Year. From the myth of the Nian to lai-see packets, the children were immersed in Chinese culture as we welcomed in the Year of the Tiger! We also investigated the River Yangtze and learnt some amazing facts! We used watercolor paints to create the river and will be littering the river with our knowledge next week.

In science, the children became particles to demonstrate the differences between the different states of matter: solids, liquids and gases. They loved being the gas particles the most as they demonstrated how these particles are free to move where they like!
Particles ´locked´ together in a solid.

Particles are able to move more freely around in a liquid.

Gas particles are able to move freely around the space they occupy!

Year 5 News with Ms Hodgson and Ms Demangeat
---
The Battle of Stamford Bridge signalled the end of the Viking Era and also the end of our Viking topic. The children reviewed everything that they had learned about the Vikings and put their knowledge into an informative poster.
Year 5 welcomed Pedro, our Chinese student who, along with Minmin, shared lots of information about the Chinese New Year which began on Tuesday. They enjoyed making red lucky fish, Chinese lanterns and were excited to open the fortune cookies to learn what might be in store for them during the year of the Tiger.

Year 6 News with Mr Darlow and Mrs Von Waberer
---
Due to the beautiful weather this week we've been lucky enough to have lots of outside learning. We've been sketching trees in the style of an Indian artist. We've also enjoyed starting our new book 'The Demon Headmaster' . Year 6 have been amazing with their ideas and opinions about the very different characters.
What a joy it was to practise some yoga outside in the beautiful sunshine on Activity Afternoon.

Matilda rehearsals are in full swing and we are all incredibly excited for Tuesday when we can watch the production in the Peguera auditorium. Don't forget to buy your tickets. All Year 6 will be singing on screen so please do come and enjoy what will be a wonderful evening.

Languages department news
In German Year 6 students have made presentations about their school and clothes. To build confidence and develop oral skills. Well done!

German Years 3 and 4
Our current topic is "All about bears". Not only were there interesting facts to learn, but also some spelling and text understanding and many problems to resolve. Differentiating the group, the students prepared posters which were also presented in class, whilst others had to face a strange text they had to correct.

When Year 4 were learning about adjectives, they found out that Quiesel, the main character of our German textbook, uses them in a very strange way. Green holidays? Sandy ice-cream? Dry sun? No, they couldn't leave Quiesel´s postcard with so many mistakes, so they wrote their own version of it by designing their own.

German Year 5
How to become an authentic sports reporter - Year 5 German students showed their talent!
How exciting, a football match! What seems to be a normal match ends in a very unusual way "thanks" to a dog. Students in Year 5 worked out the characteristics of a report and planned, designed, typed and reviewed their own report about this strange football match, like real newspaper reporters! The main objective was to keep the structure and maintain the correct narration time.

German Year 6
Our name tells more about us than we think. Year 6 designed name buttons to tell us a little bit more about themselves. This is the start to our new topic, "Story writing", and we're all looking forward to more interesting, adventurous stories.