Your guide to all news at school.
Ms Alison Colwell, Principal
---
Dear Families,
Easter is of course a time of renewal and rebirth. As I write this, I'm reading of the long awaited - by me anyway! - removal of masks. It still strikes me as so sad that some of our children have never actually seen their teachers' faces. As you know, we have always and will anyways put the care and welfare of our students centre stage but if we are to see soon the relaxation of face masks in school I think it'll be a very positive move for our students' well-being.
This term has yet again seen a wide array of excellent and fun activities beyond the classroom. As Ms Tomlinson lists, there have been so many wonderful events going on, and a well deserved break should be enjoyed by all. Our students have shown such great compassion for the suffering in Ukraine as you will also read about, with their fundraising efforts and collections.
The success of the school is such that we now have waiting lists in all Years. I urge you, please, if you would like to secure a place for your child or children that you reply promptly to our letter that is coming out in the next few days with details of fees and how to enrol.
Wishing you all a safe and happy Easter break.
Alison Colwell
Principal
Baleares International College, Sa Porrassa
Ms. Elizabeth Compton, Head of Primary
---
Dear families,
As you will see from this week's newsletter, we haven't slowed down in the run-up to our Easter break, quite the reverse. I hope you have found the opportunity to speak with your child's teachers, regarding their learning and targets for this term, useful and insightful. As we enter the summer term we will be supporting and challenging your children to progress even further to reach these goals, both academically and personally.
This week on Wednesday I had the pleasure of visiting Mallorca Fashion Outlet to collect a prize on behalf of Salomé in Year 5. She won their Christmas drawing competition and her prize was 500 euros to donate to the charity of her choice. Salomé chose the Ukrainian Association and I had the opportunity to meet with the founders and discuss their work; they were so grateful for this donation. The association also thanked us for all our recent donations of items that were delivered last week.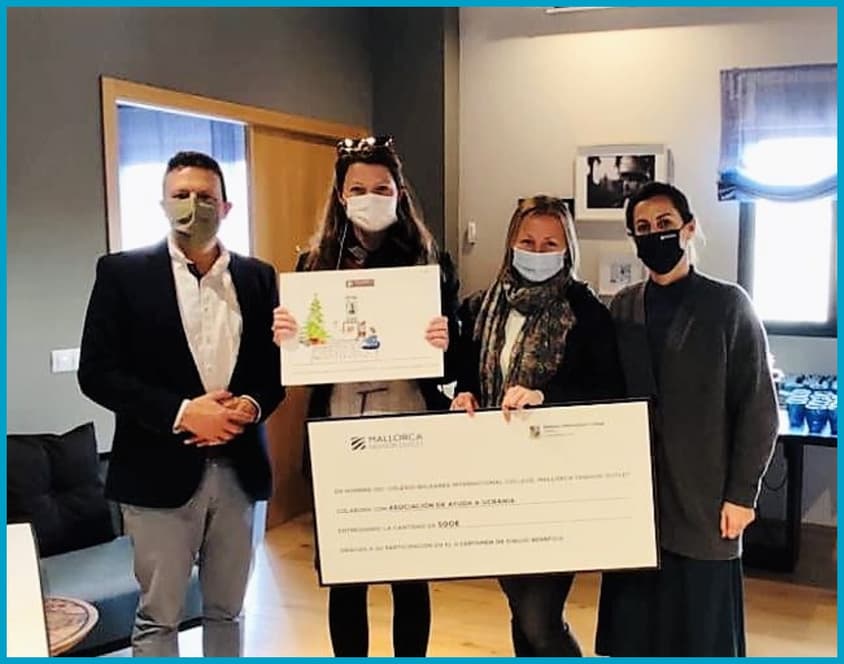 With the weather showing signs of sunshine, and so much to do and learn in Mallorca, why not encourage your children to disconnect their devices wherever possible and take a look at so many wonderful events happening in Mallorca. Perhaps visit the Fira del Ram, a fair running until the 24th April, watch one of the Easter processions in Palma or discover the ´Casas Santas´.
The following link has lots of wonderful ideas,
https://www.click-mallorca.com/blog/en/plan-holiday-mallorca/easter-in-mallorca/
Wishing you all a safe and restful Easter break,
Ms Elizabeth Compton
Head of Primary

Whole School House System news
---
House Points Totals Update - Term 2
| | | | |
| --- | --- | --- | --- |
| Winton | Galileo | Roosevelt | Parks |
| 1259 | 1631 | 1460 | 1370 |
House Points Totals Update - 2021/22
| | | | |
| --- | --- | --- | --- |
| Winton | Galileo | Roosevelt | Parks |
| 2313 | 3122 | 2591 | 2567 |
A message from your Heads of House
I would like to congratulate everyone who participated in the Dance-a-thon on Monday 28th March. It was heartwarming to see so many students, teachers, and parents taking part. Thank you to everyone who sponsored someone too, the total amount we raised as a school is €603 which is a fantastic amount.

The Ukrainian church in Palma will use the money we have raised to support those affected in Ukraine.

I wish you all a lovely half-term break.
Miss Xidakis, Head of Parks House
Congratulations Roosevelt on a successful term 2. It has been an exceptionally busy term, and what a way to finish with an incredible amount of money raised for the Dance-a-thon. This will help the Ukrainian Church in Palma support those affected in Ukraine, so thank you and well done to everyone who took part. I could see you were all having fun whilst doing it as well - just like I was! I must also congratulate you all for climbing to a solid second place on the House Points tally competition this term - keep earning those House Points and I believe next term we can catch Galileo! Have a wonderful and restful Easter break.
Miss Mayes, Head of Roosevelt House
Congratulations Galileo. We did it! Term 2 winners. A massive thank you to everyone who has worked so hard this term earning House Points for the team. I have been so impressed with you. It has been great to see you so excited about the competitions this term. The Dance-a-thon was so much fun and a lovely way for us to get together and raise money. I hope you all have a wonderful Easter and I look forward to seeing you all again for a fantastic summer term.
Miss Turley, Head of Galileo House
Congratulations Winton for such a wonderful half term. I was so proud to see so many of you out there dancing in the Dance-a-thon. We managed to raise €603 for the Ukrainian appeal. I also want to say a huge thank you to all those who brought in items to donate to the Ukrainian Church last week. All those items will make a huge difference to those who have had to flee the conflict. Once again you are shining examples of our school Values- you have all shown compassion for those in need and stepped up to your responsibility to.
Mrs Florey, Head of Winton House
Early Years news with Mrs Wardle
---
Following on from our trip to Es Burotell, the children in Reception and Nursery made their own 3D farms. We have been learning to name different animal homes such as stables, barns, kennels, ponds and hives. The children used their scissor skills and junk modelling materials to make their own models and added in their own animals. The children also enjoyed making scrambled eggs this week as part of our topic and discussions about what food comes from the farm.

Year 1 news with Mr Fairless
---
As the end of term has grown closer, Year 1 have continued to work incredibly hard. This week they have been learning to find the difference in maths - quite a challenging concept which involves the children creating missing number problems. We did this practically to help foster a greater understanding.
The children have similarly worked hard improving their descriptive writing skills this week, and really enjoyed our shared writing process.

Year 2 News with Ms Bakes
---
As part of our science topic, ´Materials´, we went on a walk to identify what different materials many things around the school are made from.

In English, the children have learned about the power of effective punctuation; how exclamation marks, words in block capitals and ellipses (…) can change the effect of their writing.

The children enjoyed making their cute chicks Easter cards.
We wish you a happy Easter holiday!

Year 3 News with Mrs West and Miss Xidakis
---
Year 3 have learned about Roman mosaics in humanities and have thoroughly enjoyed making their own. It took resilience and patience but they look fantastic.

Year 3 also researched a variety of Roman buildings and then designed and made their own.

Year 4 News with Mrs Alonso McGregor and Mrs Walsh
---
It has been another fortnight of learning and fun in Year 4. In maths, the children are becoming competent mathematicians, but it never hurts to revise what we know and use equipment to show our understanding. Here the children are demonstrating what division means:

The children are loving learning about money in PSHE and thoroughly enjoyed playing a bartering game. They soon realised that it wasn't that easy to get what they needed/wanted, and understood how coins and paper money came about. Importantly, we will also be learning about virtual money and the difference between credit and debit cards.

Science saw the end to the topic of States of Matter and culminated in the children making their own mini water cycle and water cycle wheels. We even had fun dancing along to a song all about the water cycle. Ask them to explain it to you!

Following Poetry Week, we were delighted to read the children's acrostic poems that they wrote for homework. We particularly liked these about respect and friendship!

Happy Easter from us all!

Year 5 News with Ms Hodgson and Ms Demangeat
---
Life hasn't slowed down at all in the run-up to the Easter break for Year 5 students. Lots of science activities, demonstrating how to make a new material using vinegar and bicarbonate of soda which generates carbon dioxide (expect to try this out at home!) or using chocolate to investigate reversible and irreversible changes in materials.
The pupils loved learning about the Austrian artist Friedensreich Hundertwasser and his colourful artwork. They produced some bright and very creative pieces of art based on the world around them. ´Our World´ theme continued with a quiz on the features of the earth and a study of maps.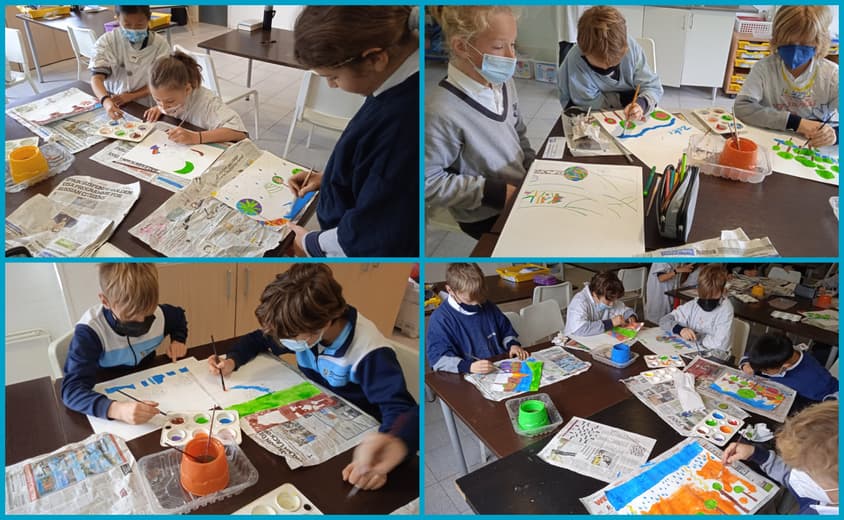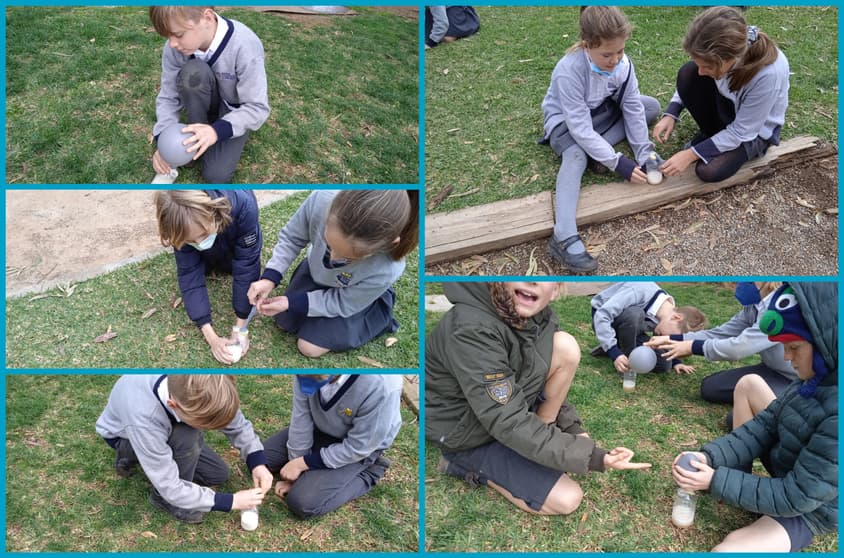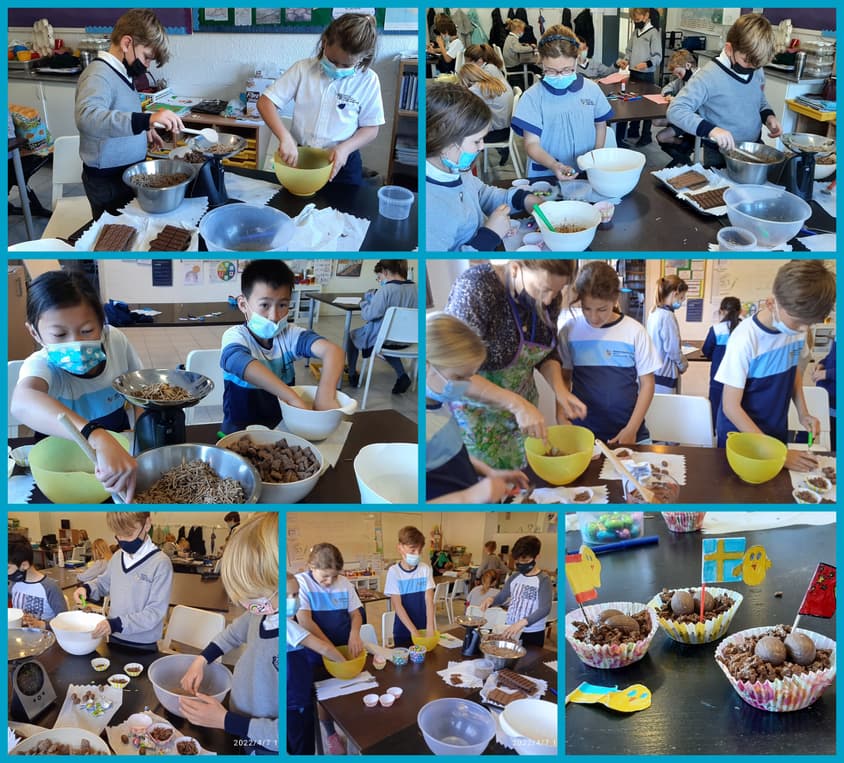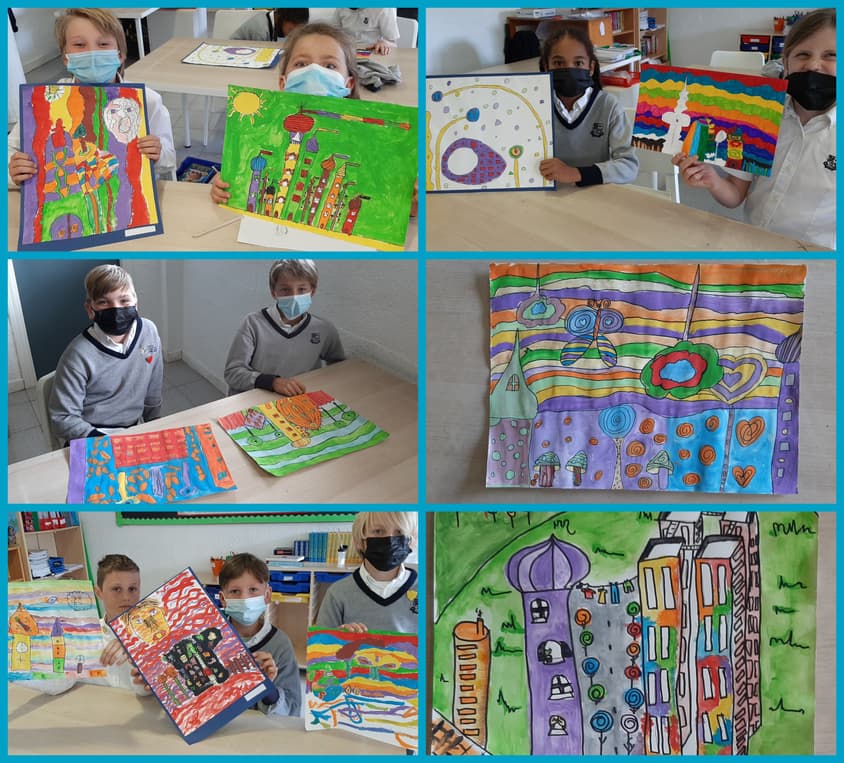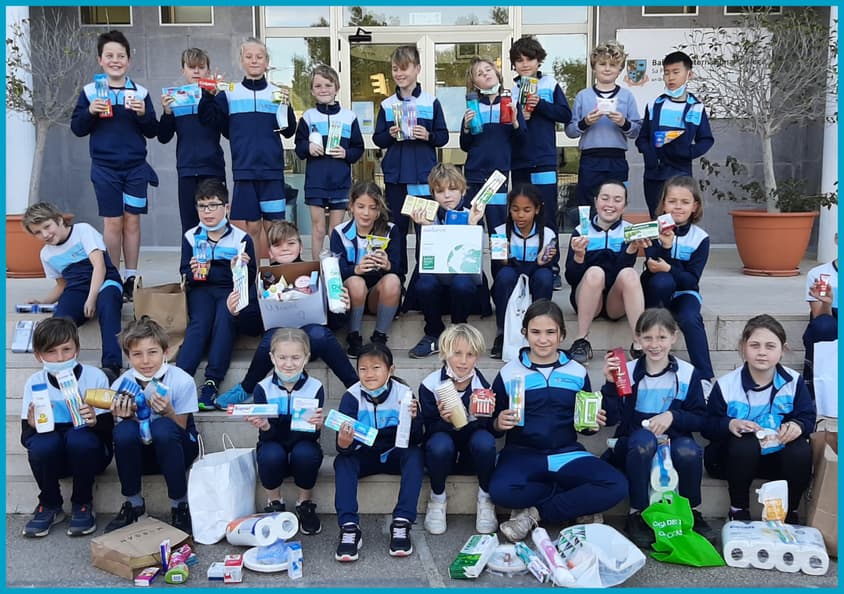 Year 6 News with Mr Darlow and Mrs Von Waberer
---
Year 6 have been working hard on their oracy these last few weeks. They have been learning the skills of performing and delivering monologues to their peers. We were really impressed.
We were so delighted to finish off the term with an amazing day at the beach. We learned engineering skills and created some awesome masterpieces in the sand. (pics to be sent)
We wish you all a happy Easter.

Sports department news
---
Over this last term, both of our Year 5/6 football teams have been in action. On the 7th March, Deportivo BIC were victorious against The Academy with a final result of 6-1. Atletico BIC were also worthy winners in their match against The Academy, where they won 5-0. In the last match of the term, both Atletico BIC and Deportivo BIC were pitted against each other in a hard-fought contest. Both teams put in a fantastic effort and played some incredible football! It was a joy to watch and all our players have made the school proud.

Languages department news
---
Señorita Montes´ group in Year 3 has been working on the topic of animals lately. We have learned the names of farm and wild animals, the body parts, and the name of the habitats where we can find them.