Your guide to all news at school.
A Video Message from our Senior Leadership Team
Whole School House System news
---
House Points Totals Update - Spring Term
| | | | |
| --- | --- | --- | --- |
| Winton | Galileo | Roosevelt | Parks |
| 88 | 114 | 95 | 82 |
House Points Totals Update - Total
| | | | |
| --- | --- | --- | --- |
| Winton | Galileo | Roosevelt | Parks |
| 1142 | 1605 | 1226 | 1279 |
A message from your Heads of House
Happy new year Parks. Congratulations on a successful start to a new term although we are not in the lead just yet I am sure we will continue to earn House points and return to first position soon. I have enjoyed visiting forms and seeing you all this week. Please note that next Friday we will be holding our first House Council meeting of 2022 so please discuss in your team Captains and vice captains anything you'd like to bring up in this meeting. I wish you all a fantastic weekend.
Miss Xidakis, Head of Parks House
Happy 2022! I hope everyone had a wonderful holiday. It is great to be back and to see everyone again. I am looking forward to the House competitions this term as I know you will give it your all. Although it is very early days, we are leading the race for the most House Points - well done. Next Friday is our House Council meeting so please discuss with your House Captains and Vice Captains anything you wish to bring to our attention.
Miss Turley, Head of Galileo House
Welcome back Winton House. I hope you all had a restful holiday and have had a wonderful start to 2022. We have lots of things to look forward to this term and I am excited to see all the contributions Winton House is going to make. In February we will have the Bleep Test competition. Just like last year, students will compete in heats during PE lessons and the highest scorers will go through to the finals. Last year Winton won the primary final so I know we have some fantastic runners in this House. Let's do it again this year!

Mrs Florey, Head of Winton House
Early Years news with Mrs Wardle
---
´Healthy Living´ is our new topic and we are starting the year as we mean to go on in Early Years. The Very Hungry Caterpillar By Eric Carl was the perfect story to start off our topic. We have sorted healthy and not so healthy foods, made fresh orange juice and fruit kebabs. Next week we will be exploring more foods usings our senses. We have planned experiments to see how our sense of smell and taste help us to sort out the foods we like.

Year 1 news with Mr Fairless
---
Year 1 has got off to a great start this term! They have worked very hard understanding how to count in 10s and 1s in maths this week.

The children have also been learning about the languages and layout of instructions. They all enjoyed making lots of things this week after first reading the instructions!

Year 2 News with Ms Bakes
---
Mrs Clark and I have missed our class enormously and we have loved being back in school this week to see some of the hard work they have been doing whilst they were in the wonderful hands of Mrs Dixon.
She has been teaching them about money in maths and they have learnt how to recognise all of the small coins up to 1€. They have been practising how to count and add up coins, as well as how many coins they will need to buy items on a shopping list.
Maybe you could practise a little more with your children over the weekend by asking them to count how much they have in their money box or in your purse. We are sure that they would love to continue practising this very important skill.

Year 3 News with Mrs West and Miss Xidakis
---
This week, Year 3 has been learning about forces in science. We carried out an experiment to investigate the effects of friction on different surfaces. We learnt that wood and cardboard created the least amount of friction for the toy car whereas rubber and a plastic net created the most friction.

We had a wonderful day on Thursday celebrating Sant Antoni. Everyone thoroughly enjoyed seeing the demons and making their own demon mask.

Year 4 News with Mrs Alonso McGregor and Mrs Walsh
---
In Year 4 we are firm believers in accepting advice to help improve our work. We watched an inspiring video about a boy who was trying to perfect his scientific drawing of a butterfly by seeking very exact advice for improvement from his peers. We decided to do the same with a zebra. By draft four, we had some impressive improvements.
We have also started the year by learning how to "Mindmap".This is a specific way of visually representing information or thoughts on a topic, by creating sub-branches and colour coding. We chose to write what we already knew about China in preparation for our new humanities topic. What a fantastic way to end the week with Sant Antoni celebrations and mask making. We were very impressed with the children´s efforts!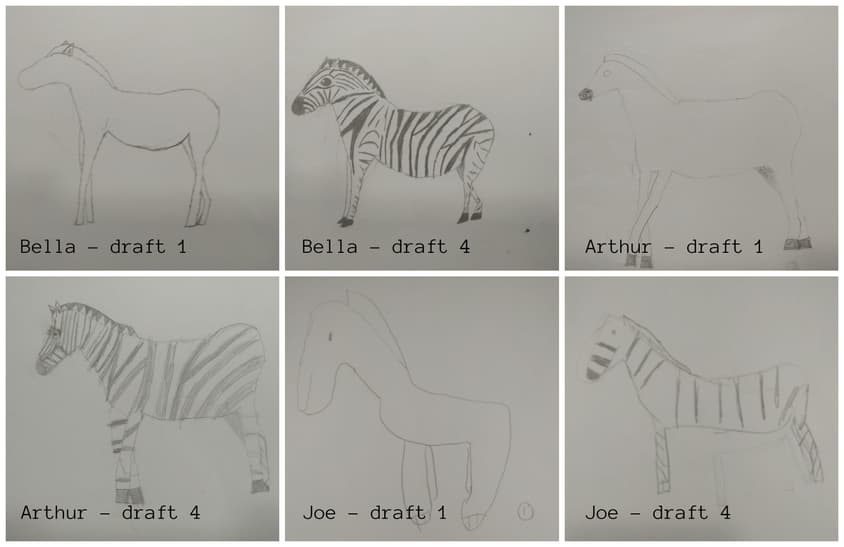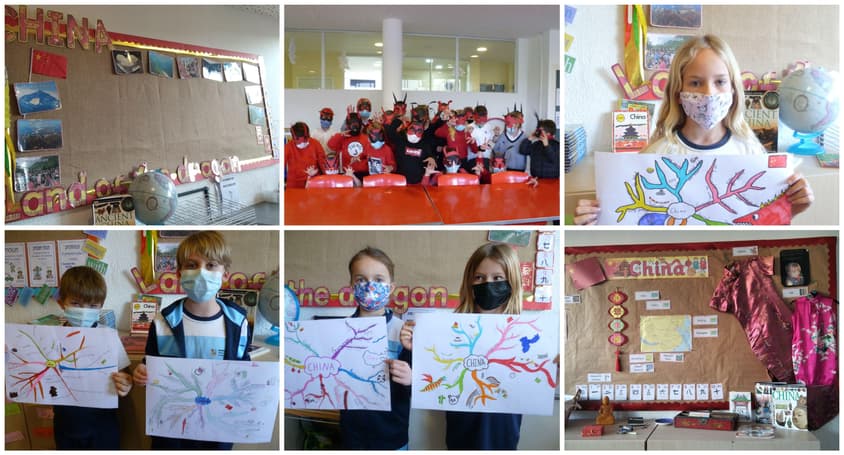 Year 5 News with Ms Hodgson, Ms Cortes and Ms Demangeat
---
It's not every day that one can say that they have met a demon, however that is exactly what happened on Thursday. After a week packed with exciting activities - making and painting Viking runes, drawing a storyboard about the famous Battle of Stamford Bridge, editing movie clips and being super impressed by Google Doc´s voice typing ability - finally, the demons appeared for our Sant Antoni festival and what a spectacular Correfoc performance it was!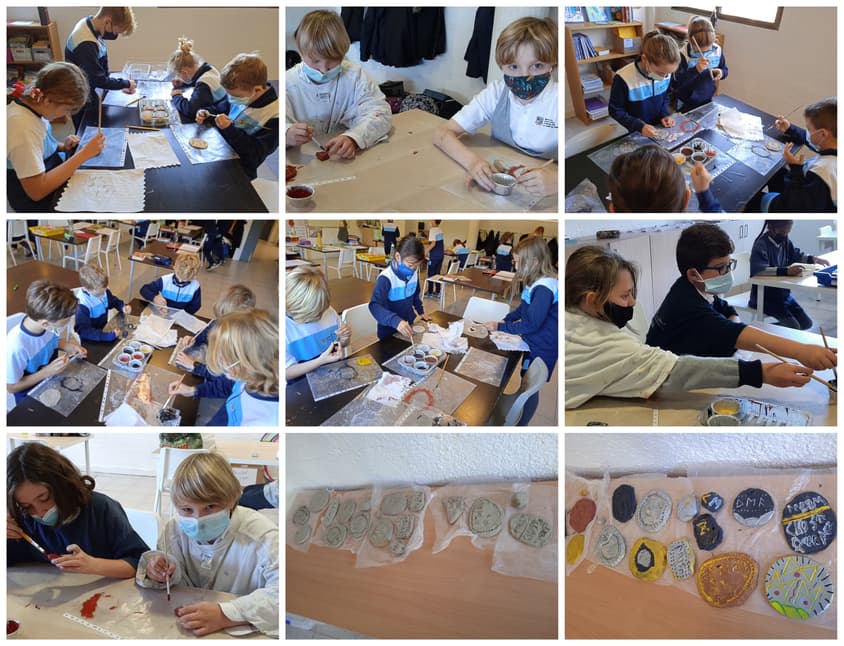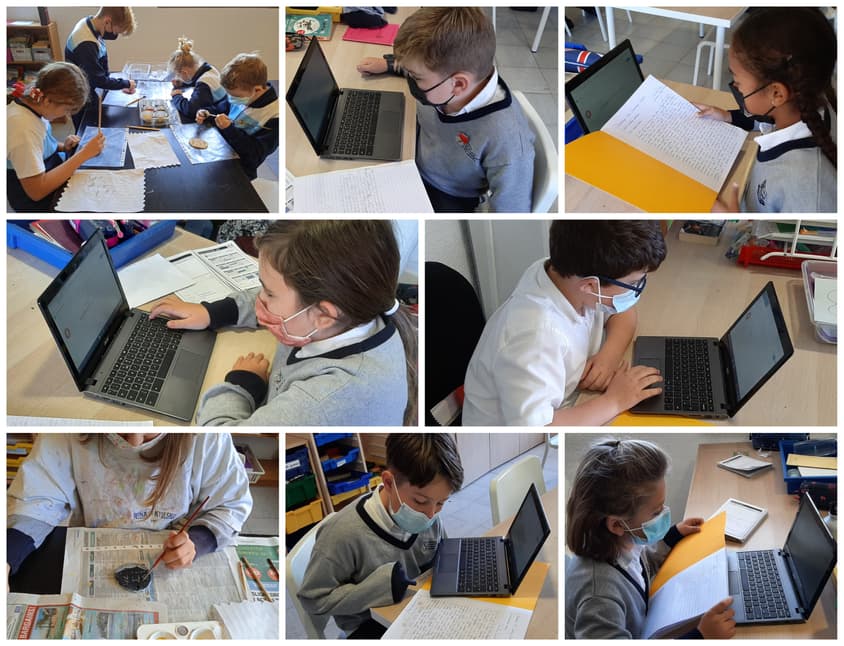 Year 6 News with Mr Darlow and Mrs Von Waberer
---
Year 6 have had such an eventful and memorable start to the year! We have learned the secret tricks of powerful speakers and written our own speeches, arguing for climate change awareness. Greta Thunberg would be proud! In readiness for filming and editing our 'Groovy Greeks' Horrible Histories videos, the students have had a crash course in filmmaking skills. They made spooky films in the school basement and we were blown away by their creativity. We rounded off this week with an unforgettable visit from fire brandishing demons. Mr Wolfenden - we were not frightened by your mask!

Sports department news
---
This week, Year 4 students, during their warm-up activity, have been practising some great exercises and movements and a "no equipment" activity great for locomotor and stability skills, as well as core strength. The main topic of the lesson was to work on some fundamentals of rounders - all while having great fun. Well done!

Languages and EAL department news
---
This week at school we have celebrated a typical Mallorcan festival: Sant Antoni. The Catalan students have been working on this festival. They have learnt about the customs and typical dishes of this day.
With the younger pupils we made crafts and we wrote and sang "glosses", typical songs of Sant Antoni.