Your guide to all news at school.
Ms Alison Colwell, Principal
---
Dear families,
What a wonderful last week we have enjoyed at the end of another really successful school year, with the excellent school performances, and the heart warming prize giving on Wednesday, when we celebrated the students' achievements. The end of a school year is always extremely busy but the energy, enthusiasm and hard work of both students and staff has meant it has been a joyous time.
It is never joyous to say farewell to staff who have served the school well, although you will have read in recent newsletters about the outstanding new teachers we have joining us for next school year. I would like to wish Mr Warn, Mr Sparks, Ms Hawksworth, Ms Pooler and Mr Hudson well, and thank them for their contribution to the school's tremendous growth and continued development over recent years. In addition, I would like to make special mention to Ms Tomlinson, who returns to the UK after two years leading the secondary school. I want to acknowledge the strong, principled leadership she has shown, the service she has given the school and our students, the moral purpose that guides here every action and decision, the care and compassion she exudes, and the unrivalled support, encouragement and commitment she has given me personally. She leaves her fingerprints on our school, and hands to Mr Brown a strong and hugely successful baton. I thank her for everything she has done, and wish her happiness and success in her next chapter.
Alison Colwell
Principal
Baleares International College, Sa Porrassa
Ms Alexandra Tomlinson, Head of Secondary
---
What an enjoyable occasion Prizegiving is – thank you very much for coming along and helping to make it such a good event this year. While some of the focus is on our students and their achievements, the most important part of the day is simply the community coming together – something that struck me powerfully in both of those gatherings is how clearly they underline the essential nature of BIC. Our school is a place of excellence, of academic success but it is also mixed with the light, love and laughter that comes from everything that goes beyond this; performance and the confidence this brings with it, sport and the sense of character and fairness which this imbues in young people, school trips, visits and competitions and the spirit of independence this provides. Not to mention tea parties and picnics - an essential part of learning how to ´break bread´ with one another and for students to learn how to mingle, network and conduct themselves in formal social settings.
It has been a privilege to work with the staff, students and parents of BIC for the last two years in building these opportunities in the Secondary school for our students. They have been two years of love, of kindness and not least, fun. Yet, I must add a special mention and thanks to Ms. Colwell who has been, in all and everything, a constant support, mentor, guide and inspiration throughout and without whom none of this would have been achieved. We are stronger now than even before Covid and this is down to her leadership and the leadership team´s commitment to delivering the very best environment in which our students thrive.
Our student body, your sons and daughters, are truly impressive and wonderful young people who have the potential and power to change the world. I have no doubt that they will go on and do just that, and do it as a direct result of having been educated at BIC.
Alexandra Tomlinson
Head of Secondary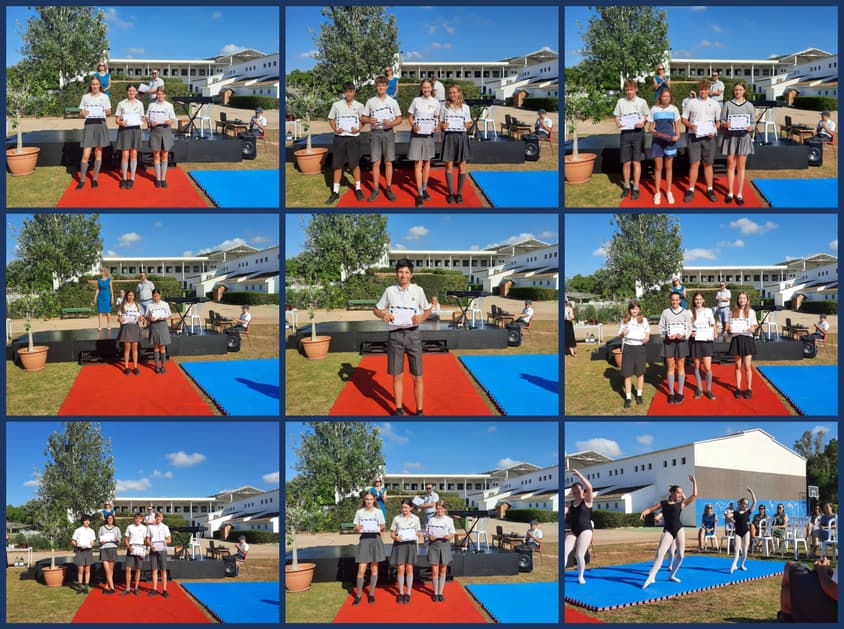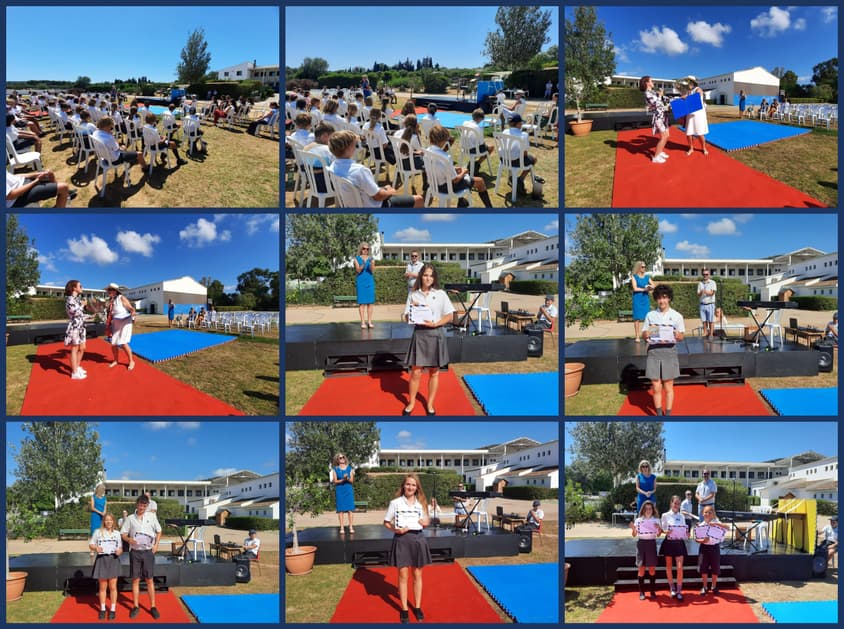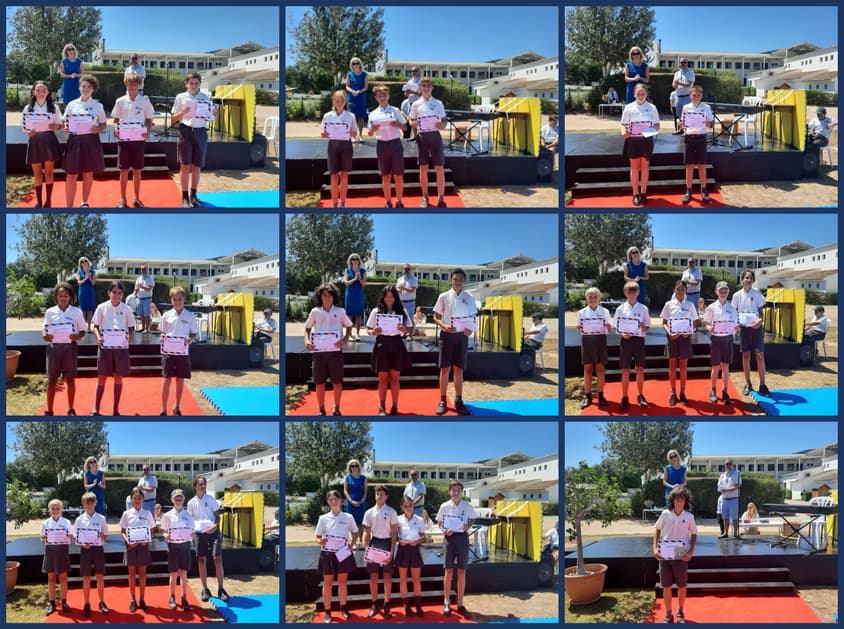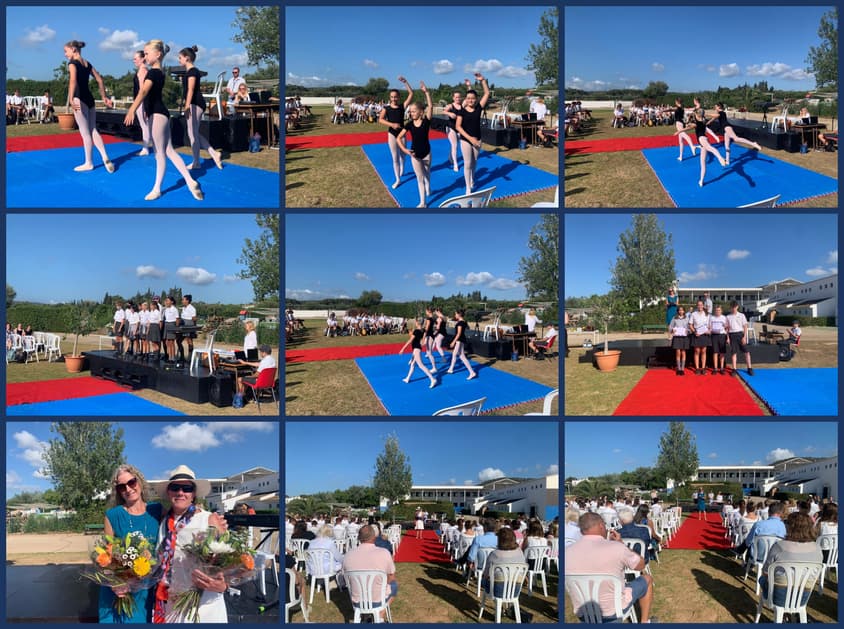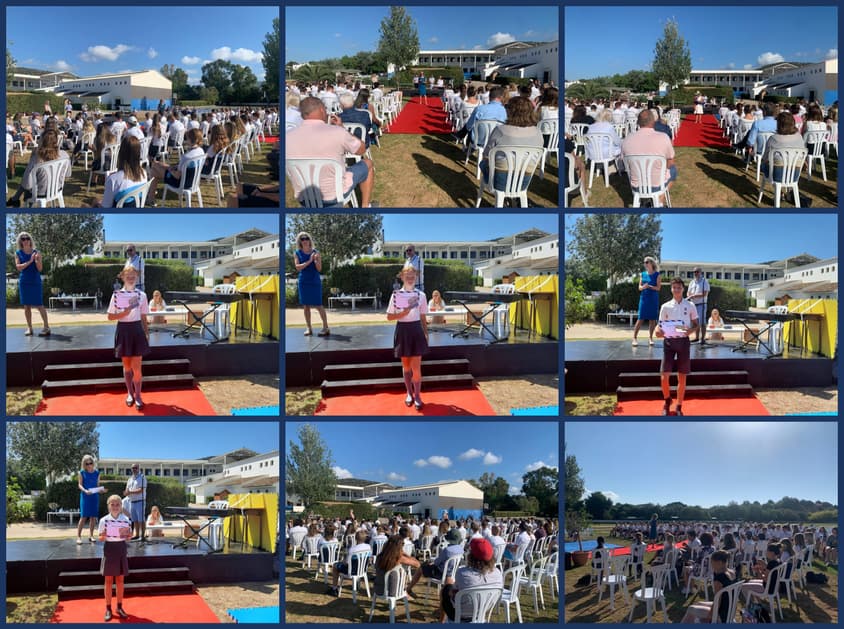 Mr John Barter - Head of Sixth Form
---
Busy people get things done!
At the end of the academic year, the above maxim has been very evident. Last week we held our Year 11 into 12 Transition. Sixth Form applicants from BIC's Year 11, plus some applicants from other local schools, attended the programme to get a flavour of what Sixth Form would be like. They had taster lessons (and will have been set some basic activities to do over the summer holiday) but also had a focus on team building and working with each other, which will help ensure that they 'hit the ground running' in September. You will see from the photographs that they had a great time.
The Transition Days were followed by our annual Higher Education Day, where our current Year 12s had a suspended timetable day to focus on potential university applications, how to make wise choices and
how to make applications; first applications can go in September. Students aiming for Oxford or Cambridge will need to do so by 15th October 2022, so you can see there will be no time to waste when we get back. Those applying for Oxford or Cambridge may also have to apply over the summer to do a separate examination; this will be clearly stated on the subject website page. So, a lot of research will need to be done over the summer by students deciding on their next step after BIC. The programme for the Higher Education Day was as follows:
· Preparing for a 21st Century Job Market
· Carolyn Barr, Leiden University, The Netherlands
· Elena Smirnova and two student Ambassadors from Howest University, Belgium
· Lynsey Noble and one student from Queens University, Belfast, Northern Ireland
· Caroline Feeley and two students from Liverpool University, England
· Erna Balk, Windesheim University of Applied Sciences, Zwolle, The Netherlands
· Adrianne Mills-Marriott, Falmouth University: How to write a personal statement.
· Activity Session: Writing your own personal statement
So you can see that it was a very full day! We had visits from a range of universities from the more academic to the more vocational; from the traditional to those focussed on 21st Century industries like cyber-security, sustainability and entrepreneurship. There was something for everyone and the day should definitely have provided much food for thought.
On Thursday evening, I was very proud to attend the Year 13 Graduation. It was a wonderful evening (as you will see from the photographs), organised by the students themselves. Proud teachers and parents enjoyed seeing these wonderful young people say their school goodbyes; however, I was pleased to know that they all intend to stay in touch with each other so will see each other in other contexts in the coming years. It was super to see the spirit within the group and how much regard they all had for each other. This communal spirit is one of the core strengths of BIC and one which we will work hard to continue.
Parents of Year 12 should know that end of year reports will be published on the Parent Portal on Friday. There is plenty of advice from teachers on next steps for the students. Year 12 students going into Year 13 should also be aiming to finish the first draft of their personal statements; then sending them to me. I have also asked that they consider doing one of the short courses on Future Learn (https://www.futurelearn.com/courses) to extend the range of interest and knowledge that could support a university application.
Regular readers of this slot in the newsletter will know that it has been a very busy year in the Sixth Form but it has been very productive and fun. More of the same to come next year! I wish you and your families a wonderful summer. Take care.
John Barter
Head of Sixth Form
john.barter@balearesint.net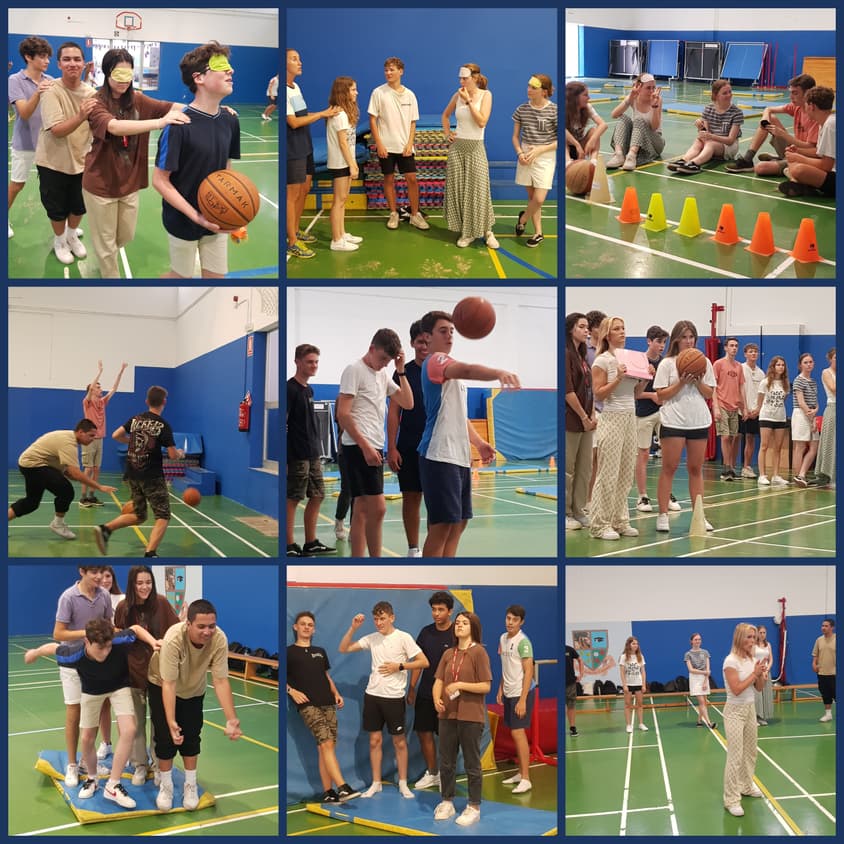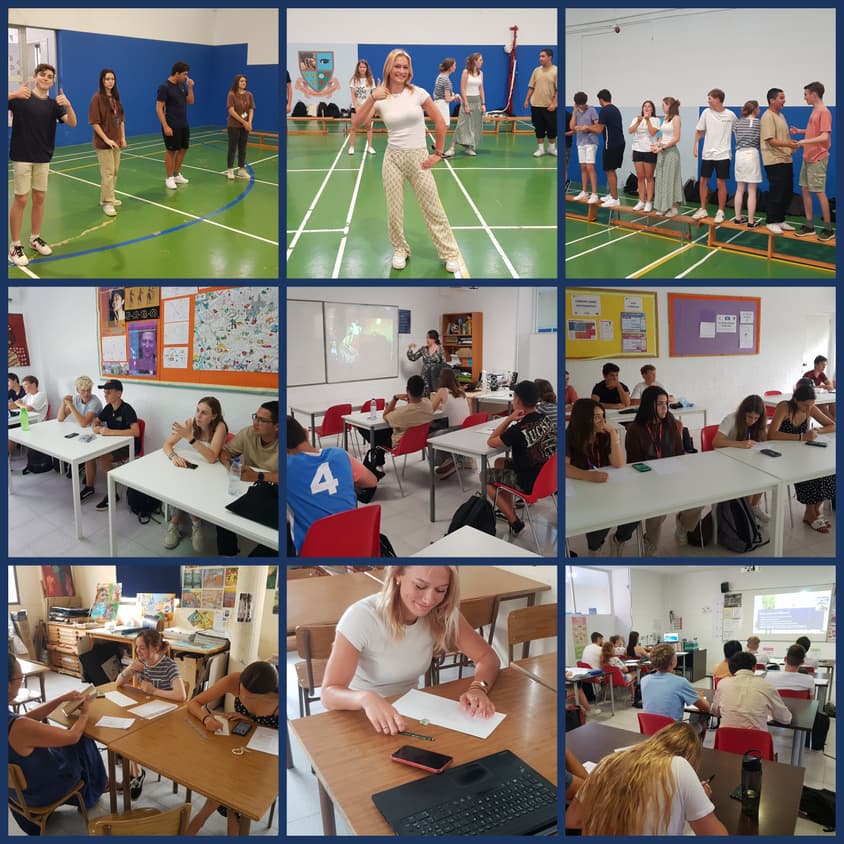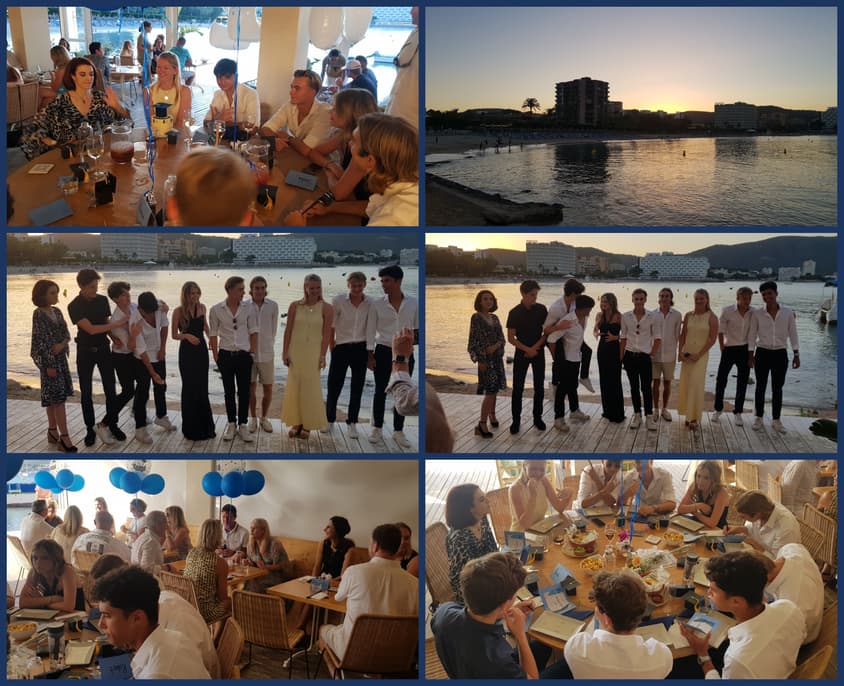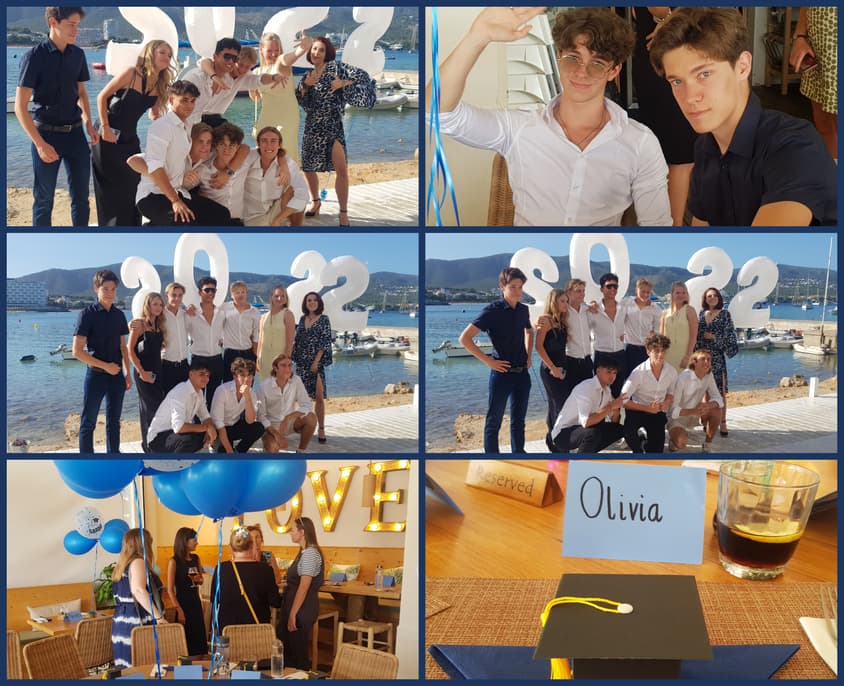 Whole School House System news
---
House Points Totals Update - Term 3
| | | | |
| --- | --- | --- | --- |
| Winton | Galileo | Roosevelt | Parks |
| 820 | 1005 | 987 | 842 |
House Points Totals Update - 2021/22
| | | | |
| --- | --- | --- | --- |
| Winton | Galileo | Roosevelt | Parks |
| 3211 | 4224 | 3661 | 3510 |
A message from your Heads of House
Well done Parks for a successful year. I also want to thank everyone who attended the coasteering trip, you all challenged yourselves with cliff jumping and cave swimming. It was a fantastic day for all. Sports Day was also an excellent morning and the great Park´s sportsmanship was clear to see.

I wish you all a wonderful and restful summer and look forward to seeing you all again in September and for those who are leaving BIC I wish you all the best for your future endeavours.
Miss Xidakis, Head of Parks House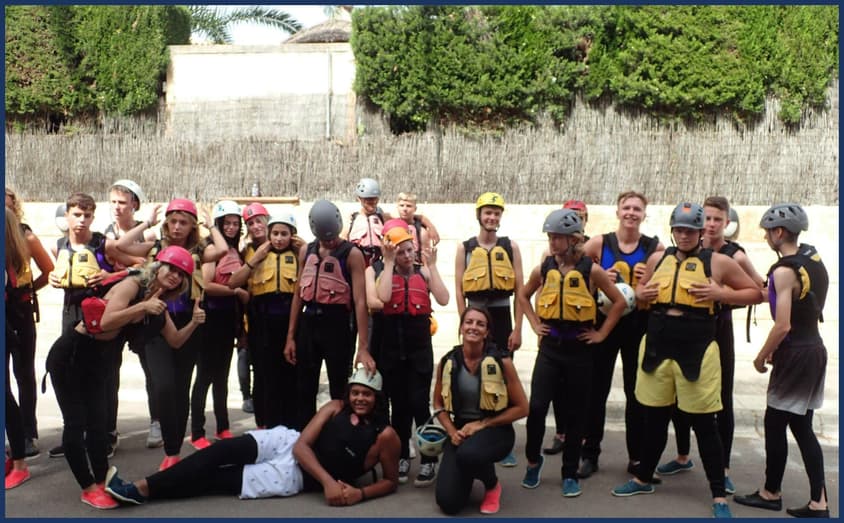 Congratulations Roosevelt for winning Sports Day and the swim gala - champions for the second year running! I am so incredibly proud of all of you who took part and cheered from the stands, there were some excellent displays of sportsmanship. What a fantastic day it was. We have also come to the end of the year, and we have had a very successful year. We have kept Galileo on their toes with the House Point leaderboard, especially this term! Well done for everything you have achieved throughout the year - every point earned, every competition entry and participation in all our school events. I hope you all have a fantastic summer holiday, and I look forward to seeing you all again in September. To those of you leaving us I wish you all the best of luck for the future.
Miss Mayes, Head of Roosevelt House
Champions! Well done to everyone. I am so proud of everyone in Galileo for all your hard work this year. It has clearly paid off and we are the overall House Point winners for 2021/2022. A massive shout out to everyone who took part in the secondary Sports Day last week. It was such a fantastic event. I hope you all have a fabulous summer and I look forward to seeing you in September for another amazing year.
Miss Turley, Head of Galileo House
Well done Winton for all your hard work this year. We may not have won overall, but I have witnessed so many of you work incredibly hard and put in so much effort, so in my eyes, you are winners too. Sports Day was such a fantastic day and it was a joy to see so many of you take part and win your events. You have done yourselves proud this year and I am really looking forward to another year ahead as your Head of House. I hope you all have a wonderful summer and I look forward to welcoming you back in September for another fantastic year. For those Wintons who are leaving us, good luck and I wish you all the best in the future.
Mrs Florey, Head of Winton House
Sports department news
---
Last week, for the very first time, the secondary Sports Day took place at Magaluf athletics track with students competing as individuals and for their House in a range of athletics events. We were blessed with the perfect weather for the day and the competition was closely contested between all four Houses, with Roosevelt finishing as eventual overall winners.
There was even time for a staff race and a parent race. Many thanks to parents who were able to come and support on the day, your presence was very welcome and appreciated.
In the afternoon students had the opportunity to take part in the swim gala, taking part in a range of traditional swimming races across a range of strokes and distances. Again, Roosevelt came out as the overall winners on the afternoon in another very tight competition.
Students were rewarded with medals for winning their athletics events and the overall stand out individual male and female of the day will be further rewarded in the secondary awards ceremony this week.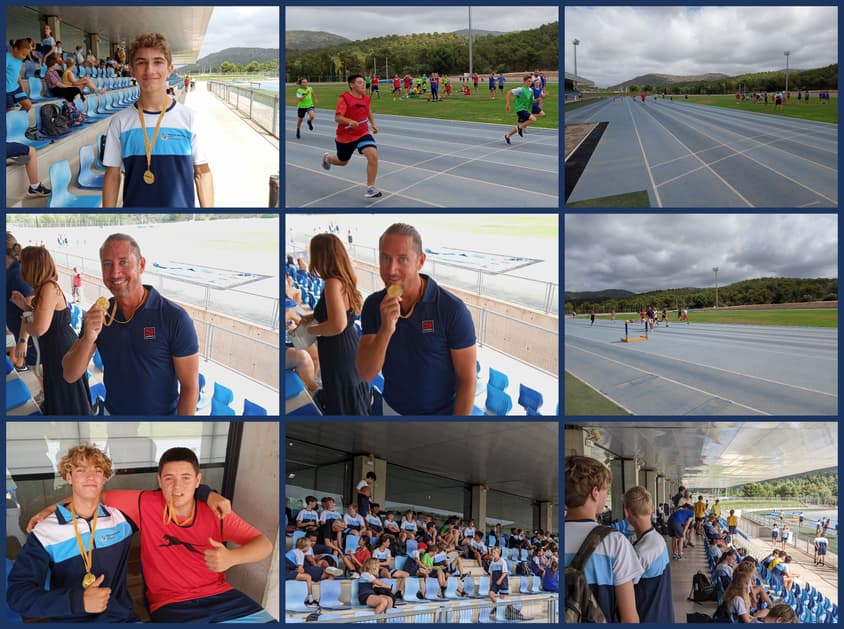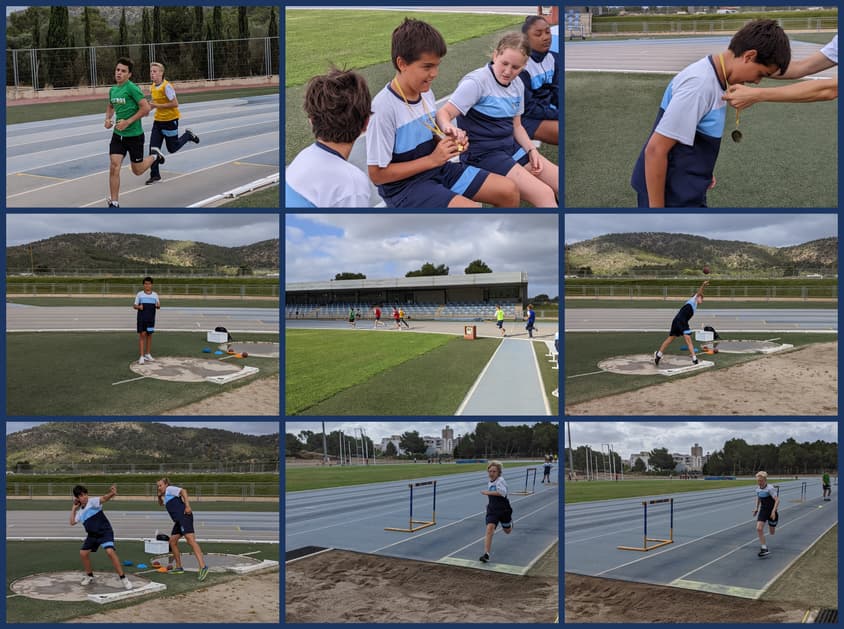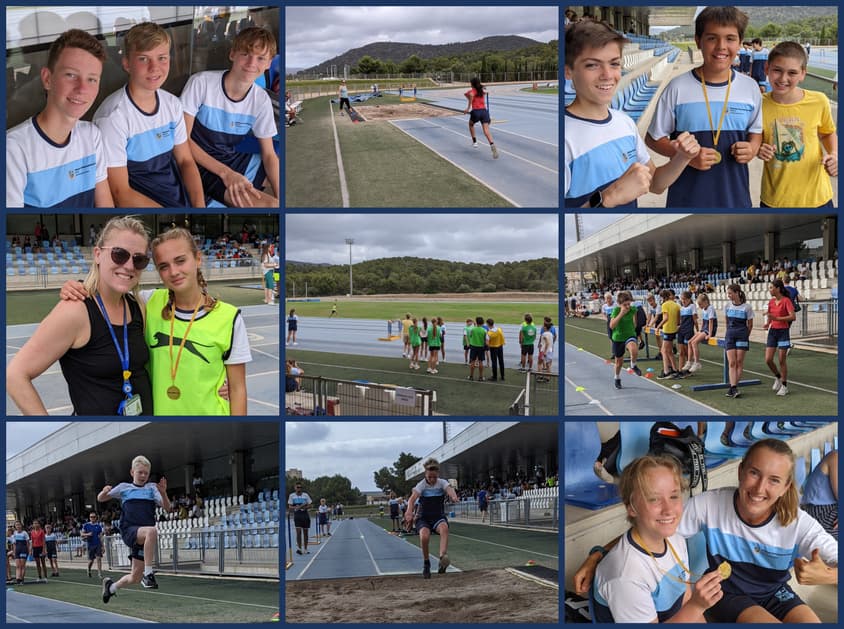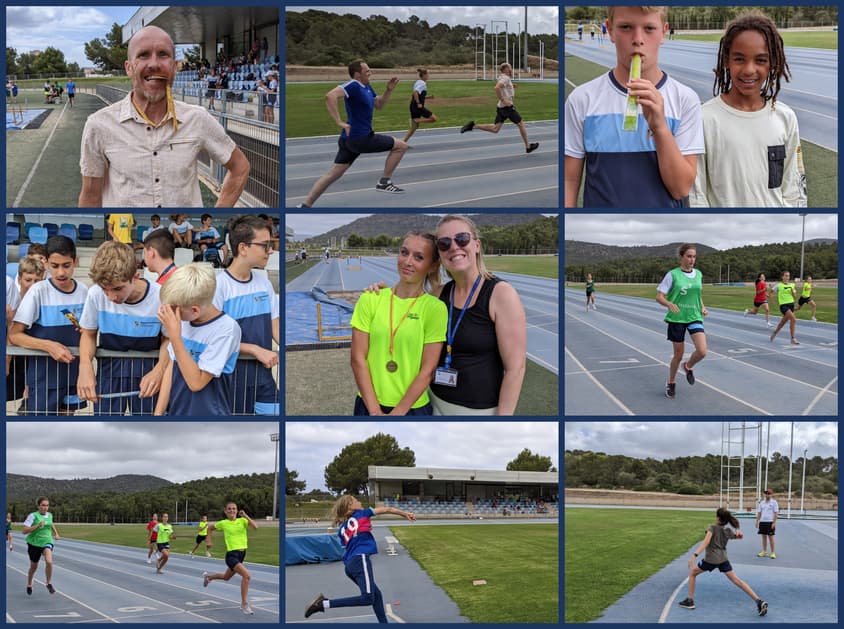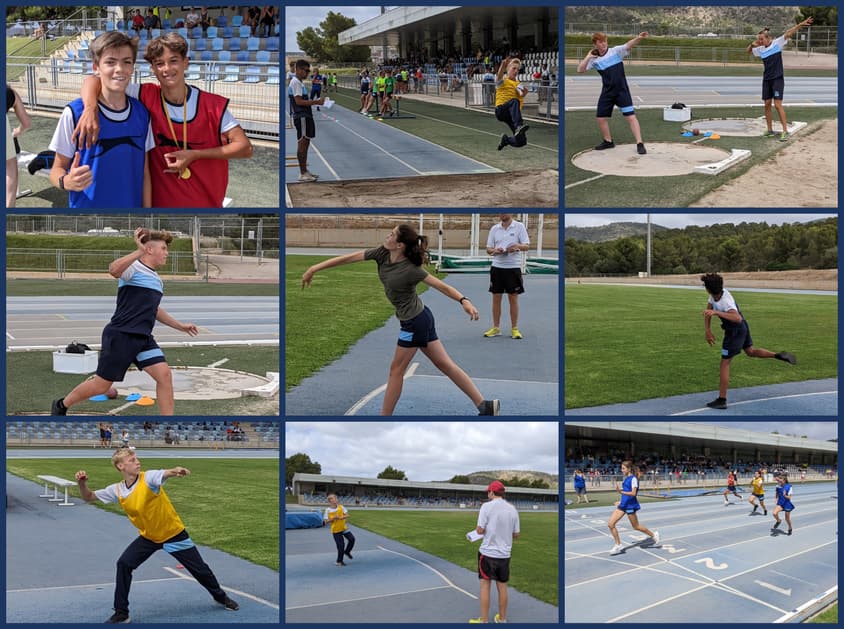 Maths department news
---
Key Stage 3 Problem of the Week
Samuel has won his third Key Stage 3 Problem of the Week competition in a row. Samuel answered six out of seven problems correctly, a fantastic effort. Carlitos came second with four correct solutions and has also won the participation prize for completing more than 80% of the problems. Both boys will be awarded their Amazon vouchers this week.
The number of solutions handed in has decreased from Term 1 and Term 2 with exams, trips and the great weather. Hopefully they will bounce back up next term. There have still been 50 solutions completed independently and handed in by 15 different students. Some of the work produced has been exceptional for Key Stage 3 students.
Here is a fantastic solution for this week´s problem from Carlitos.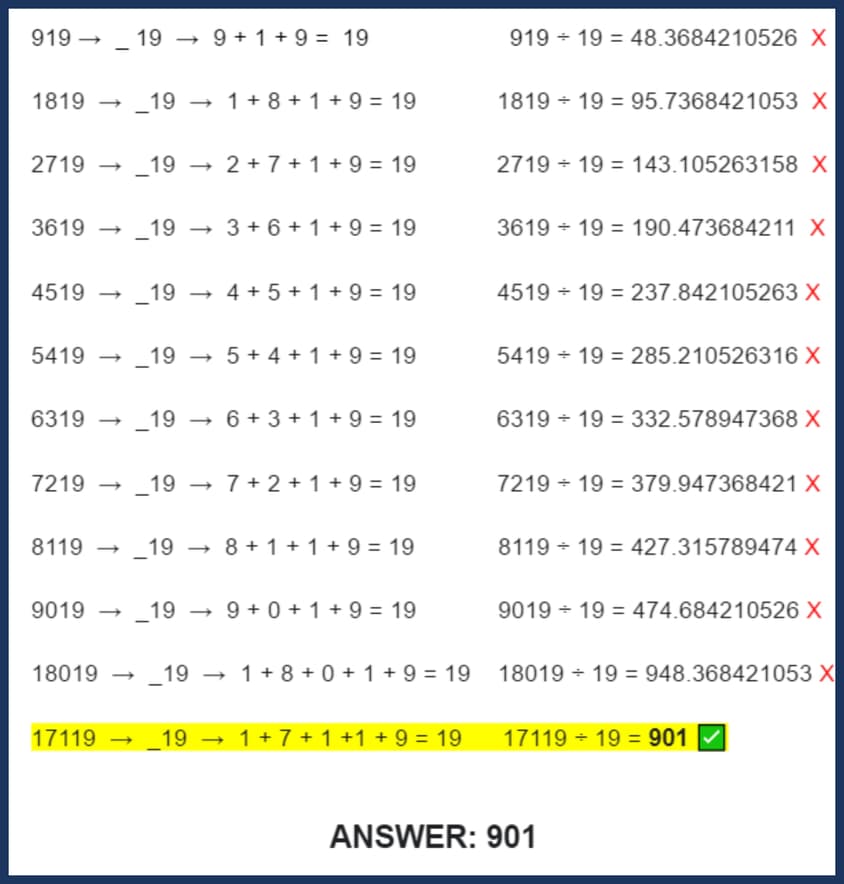 Humanities department news
---
All of the students deserve a well earned break, but the two month summer holiday also provides an excellent opportunity to extend knowledge and develop curiosity for learning still to come.
The summary below outlines the key topics that students will start studying from September so that if they can watch or read anything related it will help them to prepare for topics next year.
Geography

Global Citizenship

History

Year 7

How has planet Earth been shaped

- How did the Earth begin?

- What is the geological timescale?

- how have humans spread around the Earth?

- Human and physical features

- Latitude and longitude

World religions

- Christianity

- Beliefs

- Key practices

- Festivals

- Islam

- Beliefs

- Key practices

- Festivals

The Medieval World.

-Battle of Hastings

-Norman Conquest - feudalism, castles, Doomsday Book

Year 8

Wild Weather

- Hurricanes

- Desert climate

- Tornadoes

- Snow

- Thunder & Lightning

- Rain

Criminal Justice System

- Court systems

- Police investigations

- Evidence

- Trials

- Appeals

- Inequality in the justice system

The Stuarts

-The English Civil War

-Oliver Cromwell and the growth of Parliament

The French Revolution

-The 3 Estates

-Storming of the Bastille

-Execution of Louis XVi and Marie Antoinette

Year 9

Refugees

- Origins

- The journey of a refugee

- The Rohingya

- Climate refugees

Systems of Governance

- Dictatorships

- Democracy

- Oligarchy

- North Korea case study

WWI

-Causes of WWII

-Life in the Trenches

-The Treaty of Versailles

Rise of Hitler and Causes of WWII
GCSE Business Studies
Year 10 will begin studying business for the first time. We will start with the basics covering topics like what is business, what are the objectives of business and what are the different types of businesses in the world.
Year 11 will continue their GCSE course study and will begin the year studying the final unit of coursework which is 'Business Operations'. This unit looks in detail at business production, the costs associated with production and how businesses try to streamline production, all while keeping the quality of their products high.
CSE Geography
Year 10 students will begin with the Economic Activity and Energy topic.
Year 11 students will continue their exploration into coastal environments. They will also complete some urban fieldwork, looking at urban change in Magaluf.
GCSE History
Year 10 Students will begin with examining life in America in the 1920 and will then look at the causes and impact of the Wall Street Crash.
Year 11 should review the America and China units over the summer and read or watch anything linked to the Cold War.

The Year 9 students went on a trip to Deià to visit Robert Graves' house and gardens. Robert Graves was an English poet and author who lived in Deià, Mallorca from 1929 until his death in 1985. The students had a wonderful day and it was a very educational experience for all.

To consolidate their learning over the past year, Year 8 have this week been working on scripts based on a play we have been studying, The Curious Incident of the Dog in the Night-time. The students worked in teams to write a script from scratch that has a clear message for the audience. Some photos of the planning stage can be found below.

Science department news
---
The laboratory refurbishment is taking shape. We can't wait to welcome you into these amazing facilities in September. Meanwhile, the students have been enjoying learning about pH and the structure of the urinary system. Thank you to Year 10 for their attendance at the Tuesday after school revision club!
Parents and students in Years 6-13 will soon receive an email from science detailing suggested summer activities for our young people, this will come through iSAMS. Have a wonderful summer everyone!

Language department news
---
A crazy BIC Spanish language competition that you have probably never heard of:
Palmeritas MasterChef.
Held in Y8 Ms Luengo´s class, Palmeritas was a fun home-baking contest that mixed all the right ingredients to show off skills with pastry, Spanish and video creation. With a victor yet to be crowned as our top treat baker, we, the group, believe this to be a sure recipe for success, so don't miss the videos with the contestants in action.

Creative Arts department news
---
DRAMA and MUSIC
In Performing Arts last week we held our first International Dance Teachers Association exam session. This saw the ballet club take their Grade 3 ballet exam, Olivia Taylor took her Intermediate exams in both Ballet and Contemporary Modern Jazz, and our A Level Drama students took their Gold Bar solo acting award.
The introduction of IDTA exams is a really exciting development for our department, allowing students to add internationally recognised qualifications to their CVs. Higher level examinations also come with UCAS points attached, which is excellent for our 6th form students. We will be continuing to expand our offering with the IDTA. For now, the exam results for those students who took exams should be in by August, so we will keep you updated on student success.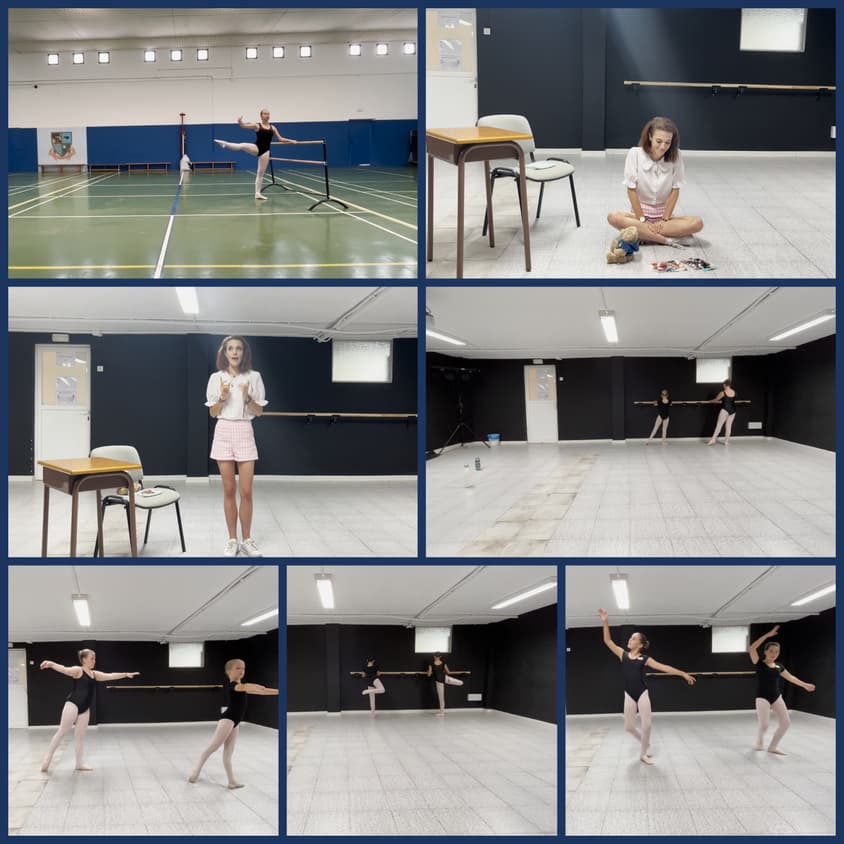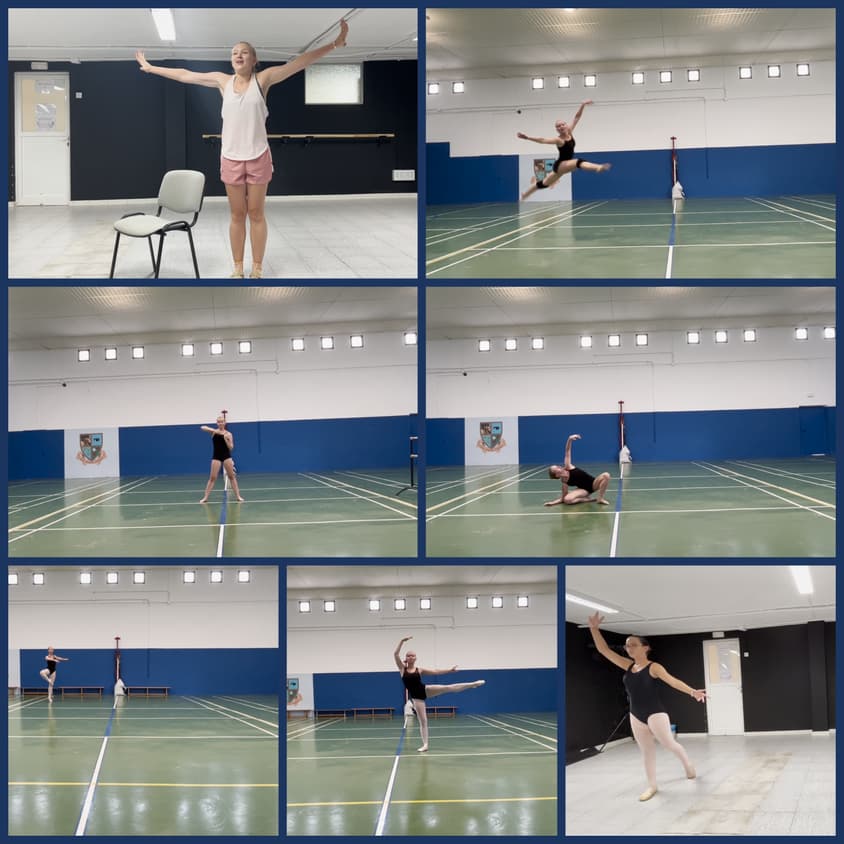 Meanwhile, Year 10 drama students are working on their devising coursework, and this week in preparation they have taken part in physical theatre workshops in lessons. You can see them in action below.

Finally, Year 9 students have been completing their music composition projects. They have studied how to use music technology to create original pieces of music, including their own original ideas, loops and samples. They have then created their own composition using these techniques, designed to be used for a game app. Below you can see an example of this from Emma Gresleri, who has added her music onto a video of the game app in action.
Eco Club news
---
The school year may be finishing but the sunflowers are still growing! A fantastic effort by the students to keep these gorgeous plants happy and watered; over the summer these will grow even taller and a few have up to 5 individual heads on them. Although the award for largest combined height goes to Roosevelt it is about more than that - not only are the students taking on the responsibility of growing, watering and monitoring, they are also providing an environment for some wonderful creatures, including the amazing Mammoth Wasp, which can grow up to 6cm!
Next term, Eco Club will be continuing with the vegetable garden and starting serious work on the wellbeing garden - a reminder that tyres, wooden pallets and any unwanted plants, seeds, etc will be gratefully received.