Your guide to all news at school.
Ms Alison Colwell, Principal
---
Dear Families,
Every fortnight when I review our school newsletter I am always struck by the tremendous amount of fun and creative activities going on all around the school, and today is no exception. In the week when some of our students are on an exciting trip to the UK, we celebrated World Poetry Day with poetry readings at every opportunity, and our Read-a-thon continues. (In a week when I realised my own personal ambition by having a book published I hope that it will inspire other budding authors in our midst.) Students are practising public speaking in their humanities lessons and rehearsing their dance expertise ready for next week's Dance-a-thon. Science week saw an array of wonderful science themed activities, and at the end of term the overnight Aquarium trip, including sleeping next to sharks, is set to be a memorable event! And we have all been touched by the Sixth Form's desire to support the Ukrainian crisis, a testament to the kindness and compassion in our students; school is certainly about so much more than just academic study.
Happy reading everyone!
Alison Colwell
Principal
Baleares International College, Sa Porrassa
Ms Alexandra Tomlinson, Head of Secondary
---
The ability to imagine things pervades our entire existence. It influences everything we do, think about and create. It leads to elaborate theories, dreams, and inventions and is crucial for self-discovery and self-growth. From lateral thinking and problem solving to innovation and key survival skills, imagination is a primal part of our DNA: we ignore it, fail to nurture it at our peril. Most of all, imagination supplies us with the fun, dynamic, and most interesting parts of our lives. Thus, it is crucial to use our imagination in times of stress, too. Our Year 11s, 12s and 13s are working extremely hard to prepare for their Public Examinations in May, and below are some top tips for revising creatively, using the imaginations to help with the retrieval and recall of the knowledge and skills required for academic success.
Revising creatively helps you understand and remember information because you'll use more of your brain and your extra revision activities will reinforce your revision.
Revise creatively with:
images – you don't need 'good' photos or diagrams that make sense to other people – you just need to know what it means

patterns – help your brain compartmentalise and see how, where and why things relate to each other, and use images, colour, lines, and arrows to jog your visual memory

different text sizes, styles, and emphasis to highlight significant information

linking your notes – find a way to relate revision theory to application, for example:

mind maps, spidergrams, pyramid diagrams, or flow charts to show relationships in themes and topics, process development, a timeline, or cause-and-effect

mnemonics – a phrase that represents information by using the letters in a piece of information to make it memorable. For example the strings on a guitar are EADGBE, or "Everyone Admires Dave's Gentle Blue Eyes"

acronyms which reduce a phrase to a word – for example NATO, "The North Atlantic Treaty Organisation"

rhythm and music – familiar tunes can help you remember even complex theories and ideas

space and movement – walk around while reading and thinking or do some exercise before you revise
Mr John Barter - Head of Sixth Form
---
Careers and Higher Education: Exciting opportunities
Continuing my theme of future focus, I have two things I want to talk to you about this week. Firstly, Bridge-U, a new careers platform that BIC has recently subscribed to. Secondly, our Careers and Higher Education Fair on Friday 1st April for Years 6 to 13.
Bridge-U
Bridge-U is a web-site/platform that enables students to assess their own interests and abilities by using a series of question-based tasks. The answers are fed into an algorithm that is then able to suggest follow-up activities to find out more about possible career paths and potential university courses from across the world. Students can re-do questions at any time and can also narrow down the suggestions from Bridge-U, by offering further information on their thinking. Currently, Year 12 have been introduced to the platform and are making good use of it; we have had great feedback from them. After Easter, we will introduce the platform to Years 9 and 10. Then, after the IGCSE exams (in their transition lessons to Year 12), we will introduce the platform to our current Year 11 students. As the IGCSE exams go on so late this year, the transition programme for Year 11 going into Year 12, will be shorter, just the 21st and 22nd June, so our expectation is that all of the applicants into September's Year 12 will attend, alongside island-based applicants from outside school. The photos show Year 12 students getting acquainted with Bridge-U, through our presentation with our Bridge-U coordinator, Lydia Rose. Janine, the photos are attached to the email.
Careers and Higher Education Fair
---
On Friday 1st April, we have our Careers and Higher Education Fair: 2.00pm to 4.30pm. It will be a suspended timetable afternoon for Years 6 to 13. We will have a range of contributors. Already committed are:
· Six universities: Schiller and IE from Madrid, EU Business School from Barcelona, Les Roches from Marbella and Malaga Design Academy. Bournemouth University from the UK will also visit us remotely.
· A range of parents and friends of the school including a lawyer, doctor, physiotherapist, financial investor, entrepreneurs, journalist, marketing director, computer systems management, engineer and a pilot. We hope to have more yet, so if you have any suggestions for contacts, please do let me know. We are hoping that contributors will arrive around 1.45/1.50pm.
Students from different Year groups will have trails to encourage them to come to speak with contributors and we hope to offer prizes for the best answers in order to help some get over their shyness. We hope the trails will encourage the students to ask questions of our contributors.
The different Year groups will go off at different times to spread the weight of numbers. All will start in tutor groups. With a nod to transition, Y6 students will be in tutor groups with Y7, 8, and 9. Y10 will be in with Y11, 12 and 13; these changes will just be for the afternoon and will be no indication of tutor groups next year. In their tutor groups students will have some tasks to enable them to think through the afternoon and how to use it. A small number of students will act as journalists for the day, focussing on the experiences of the contributors or the students and writing an account for the school newsletter. The event will go on until 4.30pm to allow parents time to go around the different contributors with their children (from 3.45). Please do make use of this opportunity.
Again, if you wish to have more information on these topics, please contact me.
John Barter
Head of Sixth Form
john.barter@balearesint.net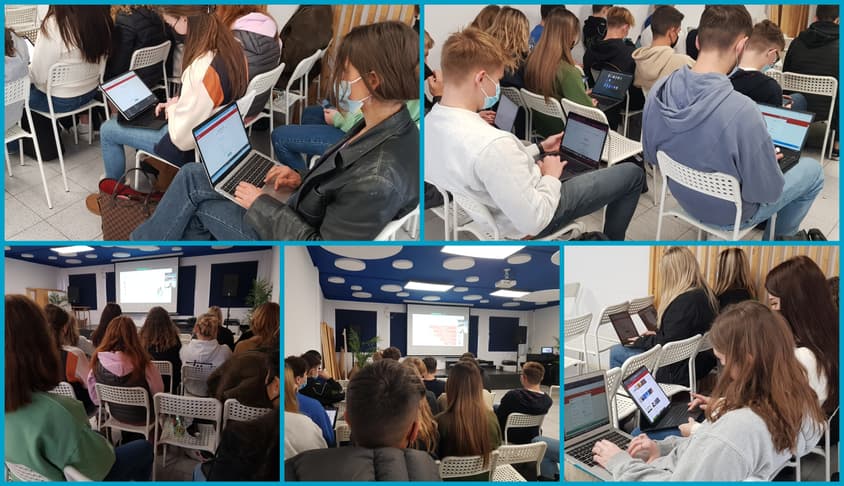 Whole School House System news
House Points Totals Update - Term 2
| | | | |
| --- | --- | --- | --- |
| Winton | Galileo | Roosevelt | Parks |
| 998 | 1307 | 1169 | 1090 |
House Points Totals Update - 2021/22
| | | | |
| --- | --- | --- | --- |
| Winton | Galileo | Roosevelt | Parks |
| 2052 | 2798 | 2300 | 2287 |
A message from your Heads of House
It has been heart-warming to walk around the forms in the morning and see so many students practising the Jerusalema routine with their form tutors to prepare for our charity House event. I am excited for the Dance-a-thon on March 28th. Please use this weekend to perfect your routine ready for Monday lunchtime´s Dance-a-thon. I look forward to seeing parents there who can attend. It is going to be so much fun.

Congratulations to those who continue to earn House points, let's continue the fantastic work and try to reclaim first place again. I wish you all a lovely weekend.
Miss Xidakis, Head of Parks House
It has been lovely over the past week to meet with all Roosevelt students, secondary in assembly, and our primary meeting. We have had another successful fortnight, and I am proud of all the House points you are continuing to achieve. It has been great to see students practising for our Dance-a-thon on Monday the 28th. What a fantastic event organised by Ms. Xidakis to raise awareness and money for those affected in Ukraine. Please continue to collect sponsorship and complete the sponsor forms which have been emailed home, and I cannot wait to take part - I will see you all on the field Monday lunchtime!
Miss Mayes, Head of Roosevelt House
It has been a great couple of weeks for Galileo. I loved meeting up with our primary team to discuss any issues and to say well done for all the hard work. This week was the first House assembly for quite a while and it was great to be up there talking to all the secondary students again. As I said in my assembly, I am very much looking forward to the dancing on Monday. It will be lots of fun and will raise lots of money. Well done everyone for continuing to gain House Points. Let's try and make sure we keep it up so we are Term 2 winners.
Miss Turley, Head of Galileo House
I am so excited about the Danceathon next week. The primary Winton team did a fantastic job of teaching me the dance and I know the secondary students have been practising in form time too. It's going to be awesome! Don't forget to get your sponsorships and fill in the form so we can raise as much money as possible. Let's have another fantastic week.
Mrs Florey, Head of Winton House
Ukraine Appeal - Sixth Form Initiative
---

The 6th form here at BIC wants to try and help those who are suffering in Ukraine and those who are having to leave their homes. We have got in contact with the Ukrainian Orthodox Church here in Mallorca that sends supplies.
The church has given us a list of items that includes medical supplies, hygiene products and appliances. Please see the list below of items to be brought in and donated. Supplies will be collected in school and will be shipped to the church next Friday (1st April).
Suggested items
Appliances and electrical items:

Batteries

Power bars

Headphones

Kerasin lamp, light bulbs

Extension cords

Kettles

Water bottles

Detergent and personal hygiene items

Soap

Shaving Razors

Wet wipes

Toothpaste

Toothbrush

Kitchen paper

Plastic utensils (plates, spoons, knives, forks)

Medical supplies

First aid kit

First aid items

Bandages

Diapers

Scalpel

Crutches

Medical scissors

Medical gloves
If any parent has access to more medical supplies such as medicines, antibiotic creams or surgical equipment, please contact rebecca.florey@balearesint.net.
Many thanks for your support.

Maths department news
---
THE REST OF THE WORLD ROCKS
All mathematics classes from Year 1 to year 8 have been competing in the TT Rockstars World Maths Day competition - ´THE REST OF THE WORLD ROCKS´. Each class has been competing as a team trying to get as many timetable questions correct as possible over the past three days.
The top-scoring BIC class was Year 4 SWA which amassed an incredible score. Well done to all the students in 4 SWA!

The top individual score was Yuna in Year 7, closely followed by Benedict in Year 6 and Rebecca in Year 4. A huge congratulations to these students for all their hard work. Students will be able to continue using the TT Rockstars app and practise their timetables in the coming weeks and there will be another intra school competition next term.
World Maths Day Mathletics
In another World Maths Day competition Year 7 SWA and Year 8 MCA competed in the global Mathletics Challenge.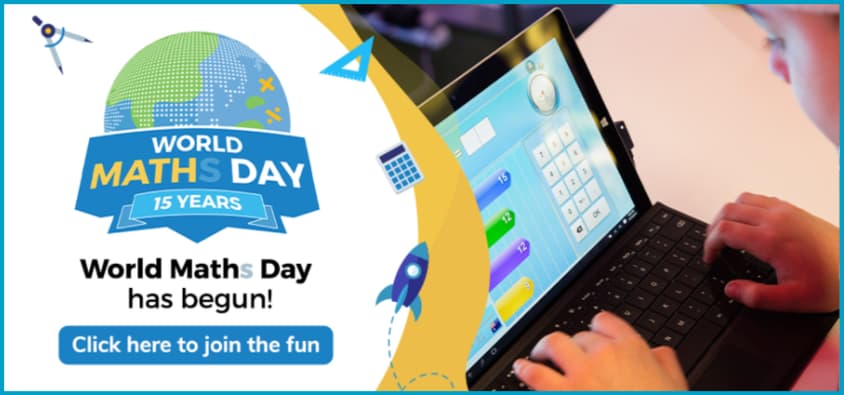 Students had to compete online against other groups of students to answer questions as quickly as possible. We do not yet have the results of this competition but will let you know if we have any certificate winners in the coming weeks!
Key Stage 3 Problem of the Week
The second Key Stage 3 Problem Solving competition continues to be a closely fought battle. Last term´s champion Samuel continues to lead the way but there are several students within striking distance, including Pavan, Matthew, and Max.
The work produced by our Key Stage 3 students continues to be exceptional. Last week´s students solved a problem using simultaneous equations. Here is Rafael's fantastic solution.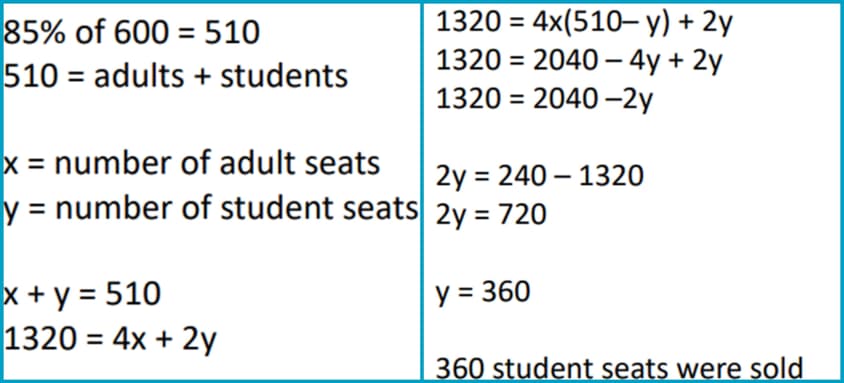 Humanities department news
---
Year 8 Geography
Year 8 geographers have just started a topic looking at why some earthquakes and volcanic eruptions are more deadly than others. They were set homework where they had to keep an eye on tectonic activity happening around the world at the moment and then create some tweets about the events
Below are some examples of work from Finn, Rafael, Anya and Holly:

In history, all students in Year 7, 8, and 9 have been developing their public speaking skills. Year 8 have been performing speeches about Louis XVI, they had to persuade the audience to either save or condemn the king. Particularly impressive speeches were delivered by Rafael and Matthew .

The humanities department embraced World Poetry Day. Year 9 have been finding out about what it would have been like to live during WWII. They analysed first-hand accounts of children who were evacuated from cities such as London and Liverpool. They then had to write a poem based on this learning.

English department news
---
On Wednesday the English department led our annual Year 11 revision morning. Our English Literature students were involved in a series of workshops addressing language in An Inspector Calls, the context of Of Mice and Men, and the language and context in Macbeth. The students were engaged and reflective throughout the morning, with many bringing questions and suggestions to their afternoon English lessons that will guide their revision in the run up to the IGCSE exams. We hope that this momentum will serve them well in the coming months.

A reminder that the Readathon competition is still on! Please encourage the children to read as many pages as possible by Friday 8th April and to log them on their Readathon sheet to win House points and book prizes. It's not too late to start! Readathon sheets are available from Ms Austin for those who have finished a sheet or need a replacement.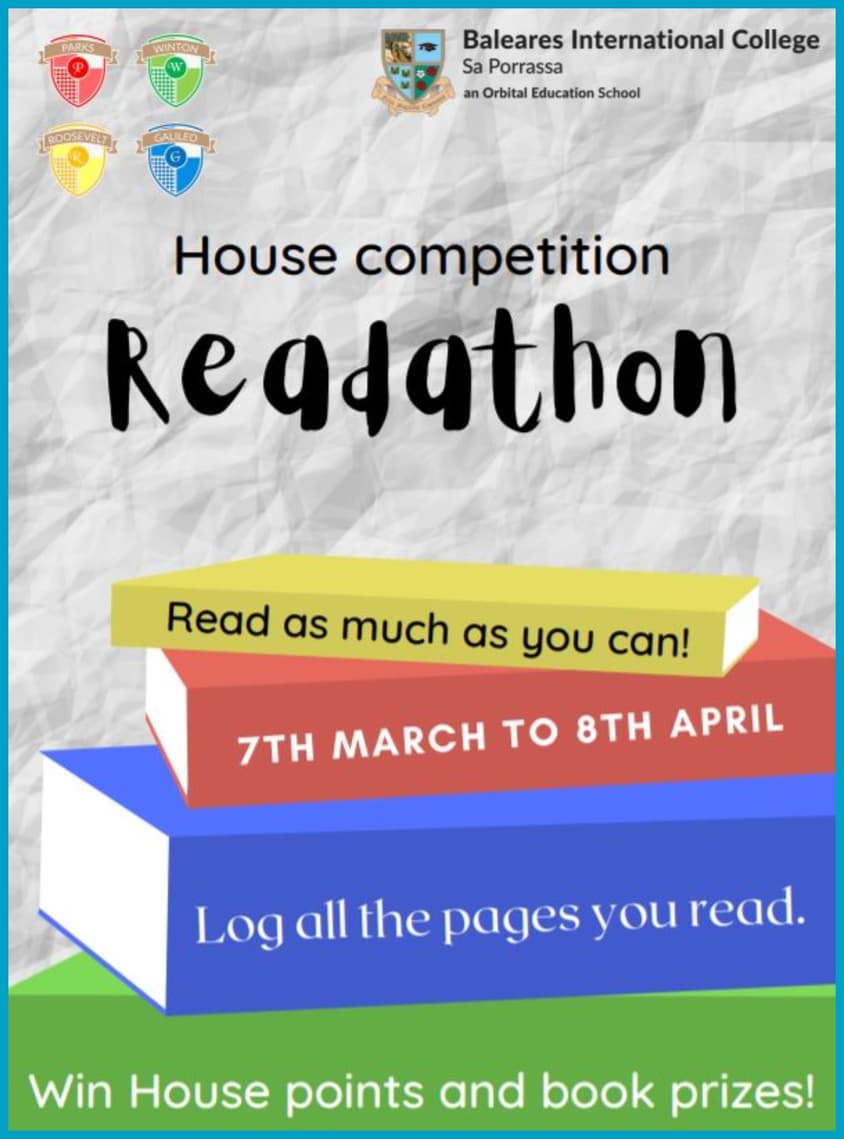 Science department news
---
Key Stage 3 Home Learning Support Webinar Video
Dear parents and families,
Thank you to those of you who joined us last Thursday to learn a little more about how we can support learning at home in science. You can find a recording of the session here. Additionally, the aim of this workshop was to help you gain an insight into how we can help our students gain confidence as they improve their memory and retrieval skills. All KS3 students have been provided with bespoke revision home support via these curriculum journey tools here:
Science Week
Thank you to all of the students who have thrown themselves into science week with great passion. Having selected different topic areas to learn about, teachers put on a menu of events for our students to enjoy. Thank you to the students for all of your wonderful ideas.

International Women's Day

Year 10 have been invited to sleep with the sharks in Palma Aquarium. Here is a link to the information.

Year 11 students will also be provided with revision packs next week covering the major areas in their examinations based on advanced information from the exam boards. Advanced information on topics can be found here.

Languages department news
---
Year 10 has taken very seriously the importance of the uniform and the students have put on paper their ideas in French of a new uniform.

Creative Arts department news
---
DRAMA
On Wednesday 16th and Thursday 17th GCSE and A Level drama students performed their practical pieces. For our Year 11 and 13 students these will be examined for their practical units for their course. Students performed a mixture of scripted pieces and original devised pieces. Audience reaction was incredible, our students gave great performances. Well done to everyone involved!

Sports department news
---
On Monday 14th March our BIC volleyball team had lots of fun while playing their first match against Massanella in Palma.
The match was a great event and thrilling to watch right through to the end!
Massive thanks to the parents of our athletes for their support and great cheering during the competition!
Our players are working really hard during every training session and have already made such great progress.
Well done to everyone!

Mindfulness
---
Students continue to learn how to be present in the moment during their Thursday mindfulness classes.