Your guide to all news at school.
A Video Message from our Senior Leadership Team
---
Mr John Barter - Head of Sixth Form
---
Practice makes perfect
This week has been demanding for Year 12 and Year 13 students, as they have seen their mock exams through to a finish. As I said in my video message to you all last week, it is evident that a lot of work has gone into revision and general preparation for these exams. Teachers still need to finish marking and moderation but it is clear that most students can be proud of their achievements. Those who have fallen short still have time to put things right and we will be expecting them to do that.
The learning that students do by reflecting on their outcomes is as important as the revision and preparation they did before these exams. In the coming week or so, teachers will be going over the exam papers and offering advice for further improvements. It is essential that students listen carefully and ask pertinent questions, so that they can action the learning behaviours that will bring these improvements and higher grades still in the summer. For several Year 12 students especially, a lot of time has been put into learning subject content; less time has been devoted to understanding how to use this content in the exams. This is a relatively normal event and both students and teachers will put a lot of time into resolving this. Students will need to do a good many past questions to practise this element and to get the grades their hours of revision deserve come August. I hope that parents will remember that the mocks were a practice and so the grades achieved in January are not the grades that will be achieved in the summer. We can expect a good deal of improvement yet! However, I do think it wise to (gently) ask your sons and daughters what strategies they will be applying to see that improvement by the summer exams.
This week, a number of Year 12 students got the perfect boost for the hard work to come as the grades from the November IGCSE re-take exams came into school. Our school standard for Sixth Form is a grade 5 in mathematics as this tends to be the minimum grade required by universities. We are proud to say that almost 100% of Year 12 have now reached this standard. 12 out of 13 students improved by at least one grade, seven by two grades or more (in just three months!). Congratulations to all. It all shows what can be achieved by students (and teachers) working hard, in solidarity. A great lesson for the future.
John Barter
Head of Sixth Form
John.barter@balearesint.net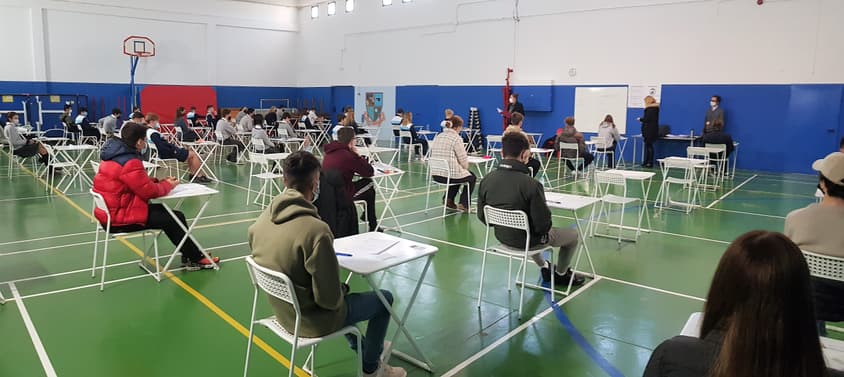 The Duke of Edinburgh International Award
---
We are very lucky people. Sunday was a stunningly beautiful day and we were blessed to spend five hours hiking through one of the most picturesque areas of the world. We climbed the route towards Mola de s'Esclop from Finca de Galatzò as part of our ongoing adventurous journey preparations which have seen our students explore some of the most remarkable corners of our island. Our next challenge will be our most daring yet as we hike from Soller to Lluc where we will camp before then hiking the following day down to Pollença. Tackling these adventures with friends in such a positive and supportive environment is teaching our students the importance of teamwork, empathy, planning, determination and character.
Whole School House System news
---
House Points Totals Update - Spring Term
| | | | |
| --- | --- | --- | --- |
| Winton | Galileo | Roosevelt | Parks |
| 88 | 114 | 95 | 82 |
House Points Totals Update - Total
| | | | |
| --- | --- | --- | --- |
| Winton | Galileo | Roosevelt | Parks |
| 1142 | 1605 | 1226 | 1279 |
A message from your Heads of House
Happy new year Parks. Congratulations on a successful start to a new term although we are not in the lead just yet I am sure we will continue to earn House points and return to first position soon. I have enjoyed visiting forms and seeing you all this week. Please note that next Friday we will be holding our first House Council meeting of 2022 so please discuss in your team Captains and vice captains anything you'd like to bring up in this meeting. I wish you all a fantastic weekend.
Miss Xidakis, Head of Parks House
Happy 2022! I hope everyone had a wonderful holiday. It is great to be back and to see everyone again. I am looking forward to the House competitions this term as I know you will give it your all. Although it is very early days, we are leading the race for the most House Points - well done. Next Friday is our House Council meeting so please discuss with your House Captains and Vice Captains anything you wish to bring to our attention.
Miss Turley, Head of Galileo House
Welcome back Winton House. I hope you all had a restful holiday and have had a wonderful start to 2022. We have lots of things to look forward to this term and I am excited to see all the contributions Winton House is going to make. In February we will have the Bleep Test competition. Just like last year, students will compete in heats during PE lessons and the highest scorers will go through to the finals. Last year Winton won the primary final so I know we have some fantastic runners in this House. Let's do it again this year!
Mrs Florey, Head of Winton House

On Monday Years 1 to 9 will again compete in the Mangahigh Mathematics Challenge. Mangahigh is an online programme that teaches students mathematics using a variety of interactive games. The school has access to the programme for the whole week and we encourage students to take advantage of this wonderful resource as much as possible.
The competition is all about participation and how many activities and games students can complete. The school can win vouchers for being in 1st, 2nd or 3rd place and students can win individual certificates. So please do encourage your child to get involved!
KEY STAGE 3 PROBLEM OF THE WEEK
Key Stage 3 Problem of the Week returns this week and the termly competition restarts! We had such wonderful levels of engagement last term and there was a noticeable impact on the quality of students´ problem solving who were involved.
This week´s problem involves circles and area. We are looking forward to receiving lots more fantastic solutions throughout the term.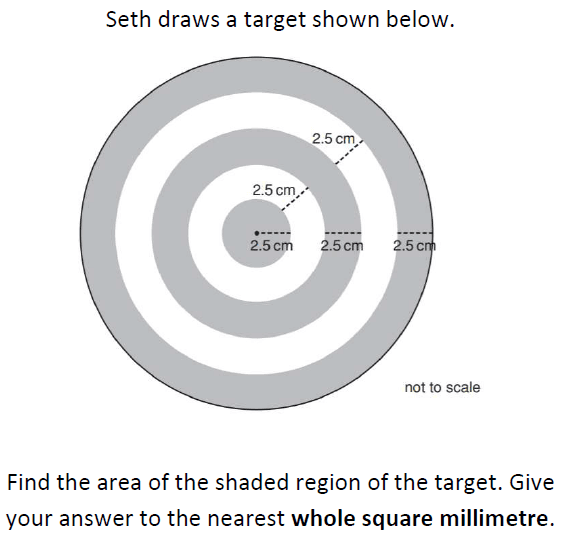 Languages department news
---
Sant Antoni celebration!
On Thursday 20th we celebrated Sant Antoni at school. It is a traditional festivity in Mallorca, so we wanted to delve into its origins and work with our pupils, in Catalan and Spanish lessons, the symbolic elements of this celebration.

We have prepared different materials and resources with the aim of involving the whole school: song, videos, presentations, masks, as well as the traditional "gloses" (typical songs).

If you want to know more about this celebration, you can take a look at this presentation in English:

We wish to thank particularly all the parents and the PTA community for all the support they have given us to make the Sant Antoni celebration possible. Thank you for all your effort and commitment to bring this festivity to the school!

Humanities department news
---
The next few weeks are very important for Year 9 students as they make their decisions about GCSE choices for next year. Humanities subjects continue to be very popular choices and we urge Year 9 students to speak to their teachers. History at GCSE concentrates on 20th Century international studies and topics include America from 1919-1941, China in the 20th Century, Weimar and Nazi Germany and the Cold War.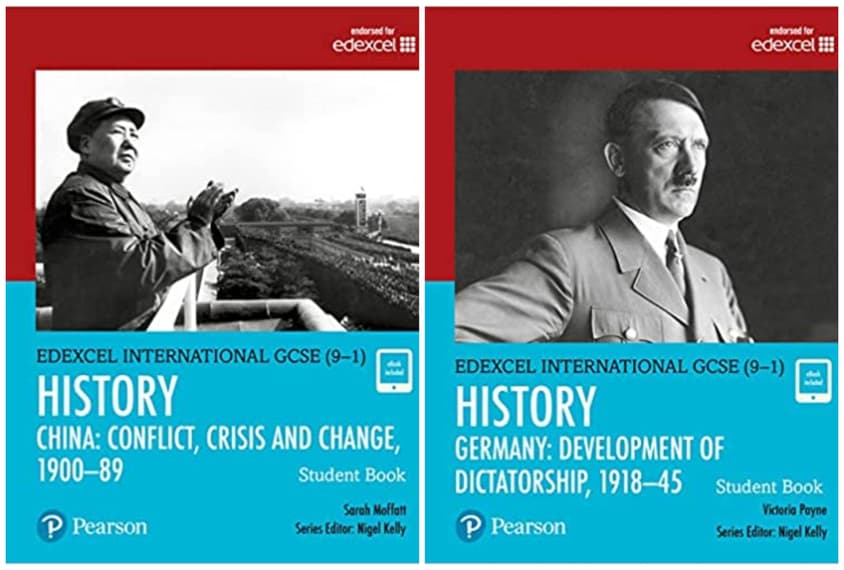 Geography helps students to understand how the world works from a physical and human perspective. We look at 'classic' geographical topics such as coasts and natural hazards, but we also spend time looking at urban environments, economic activity, global geopolitics and the threat of climate change - an essential subject in today's world!
Business studies is a very exciting subject to study at GCSE level as we look at the world of business and how businesses operate. We look at how businesses are formed, the different people in business, how businesses finance themselves and the different aspects of business marketing. In business studies we constantly look at real life examples and how the knowledge that we learn in class can be applied to real life business situations.
English department news
---
On Wednesday, the Rotary came into school to award our fantastic debaters, James, Ava and Palak with their engraved trophy for third place in this year's inter-school debating competition. Congratulations again to our three brilliant students. We look forward to next year's competition!

This term, the Year 7 students are studying a poetry unit, and this week have been reminding themselves of what they already know about poetry and poetic techniques - as well as learning how to spell onomatopoeia!

Creative Arts department news
---
ART
Year 10 coursework sheet
Year 12 and 13 mock exams
Science department news
---
The students have been enjoying a variety of challenges this week in science. Some key stage 3 students have been learning about the geopolitics of the elements used in mobile technology. Other students in key stage 3 have been working hard to purify and analyse water from one of the world's most polluted rivers. In key stage 4 chemistry, the students were learning to explain trends in reactivity based on atomic radii. In biology, our students have been learning about enzyme activity,

Year 10 biologists have been studying diet and digestion. They have been teaching each other about the processes that occur in the digestive organs and experimentally determining the energy content of food.

Year 7 students, during their PE lesson over the spring term will be working on field hockey skills.
Children have been practising dribbling, moving with or without the ball, stopping and changing directions. Our players have explored the variety of ways to pass the ball to a partner in a game situation.
Well done to everyone!