A message from Alison Colwell, Principal
Dear all,
I hope that this finds you safe and well.
On 13 September last year, I wrote in my newsletter about how a parent had asked me an excellent question at the first information session I had held. She told me that the message I had given about where I wanted to take the school was clear, but how would I know, next summer, if I had been successful?
I wrote, in that early newsletter, that there would be many indicators. Children enjoying their learning was a crucial one, wanting to go to school everyday because their lessons were challenging and interesting. Parents being really clear about the curriculum, knowing what their children were studying was another. I also promised easy to understand school reports, good communication with the school, an accessible principal and one who the children see a lot of in their classrooms.
Fast forward to the end of what has been an extraordinary year. Despite the considerable challenges we have all been facing, I feel proud of what my team has achieved so far. There has been much excellent work done in all the areas mentioned above. Staff are currently finalising clear curriculum overviews that will tell you exactly what your child is studying, in every Year, each term, and how you can best support this at home. Even during lockdown we have continued to put teaching and learning at the centre of the school, and the outstanding teachers who are joining us in September are going to add further to what is already a very strong teaching team. I hope that you have found me accessible. Even though we haven't met in person lately, I have had constant, frequent communication with many, many of you, through email or Zoom, and I look forward to continuing discussions in person very soon. I would also like to thank the very, very many of you who have supported me with wonderful, warm words of thanks, appreciation and recognition of all we are doing and all we are aiming to achieve. On many occasions, a kind and timely email has helped to keep me afloat through some, at times, very choppy waters. Thank you to all of you who have done that.
There is still much to do. I wrote last week about our focus on even higher standards and expectations, on the new House and rewards system, on the impeccable behaviour we will insist upon, as well as the welfare and well-being of all our children. I am really excited and looking forward to the new school year, notwithstanding a much needed and well-earned-by-all holiday in between! Before then, I look forward to welcoming you to our special assemblies next week, when we celebrate the excellent work and effort of so many of our children and young people. And when it finally comes, in what will be a strange holiday for many, I wish you a safe, peaceful and restful summer break. One day, when these times have passed, we'll be able to reflect on what we accomplished. Before then – with thanks to the colleague who sent it to me last night – here's a final thought from Tolkien's The Lord of the Rings:
"The world is indeed full of peril, and in it there are many dark places; but still there is much that is fair, and though in all lands love is now mingled with grief, it grows perhaps the greater."
Alison Colwell
Principal
Dear students and families,
On Tuesday 23rd June period 3 we will be holding celebration assemblies to recognise the hard work of our Secondary and 6th Form students during the year. Teachers have nominated a range of students to recognise high achievers, excellent effort and most improved. The arrangements for the assemblies are as follows:
Year 7 and Year 8 - Link provided via email
Tuesday 23rd June 12pm - Year 7 and Year 8 Celebration Assembly. Students should arrive to the Zoom link below promptly at 12pm
Year 9, Year 10 and Year 12 - Link provided via email
Tuesday 23rd June 12pm - please go to your normal live lesson.
Tuesday 23rd June 12.30pm - students should leave their period 3 lesson and arrive to the Zoom link below promptly at 12.30pm
We look forward to seeing you all there!
English department E-Learning news
As we approach the end of term, I would like to give a personal thank you to the team of English teachers who made me so welcome in January and to wish them continued success as they become part of the new department in September. I will still be around a little, but will be passing the reins over to the new Head of Department. It's been a pleasure working with the staff and students since January. Hard to believe that I was only part of the team for seven weeks in school and that most of the time I've been here, we've been teaching remotely!
I would also like to say a huge well done to the students who have kept on attending their Zoom lessons and producing some fantastic work - you know who you are! And to those parents who have been patient with us if the technology or the wifi signal wasn't always 100% and have carried on supporting their sons and daughters in their learning, huge gratitude.
It's another long stretch of time before students will be back in school in September, and I'd like to suggest some ways that you can continue to support their development in English. Obviously the very best thing is for all students to be reading every day in the English language, anything that they enjoy which captures their imagination. This website has been shared with you before, but I urge you to use it to find the latest suggestions of what students at every age might enjoy - https://schoolreadinglist.co.uk/
It's also useful for non-native speakers to watch films or television shows in English, maybe with English subtitles turned on, so they keep their ears in tune with the language over the summer.
Those students moving into Years 10, 11 and 13 will find it useful to spend some time re-reading and reviewing the texts they have studied for their IGCSE or A level courses so far, so that they are fully prepared for next year. Those moving into Year 10 should re-read Of Mice and Men and watch the film again, and watch the film of An Inspector Calls. Those moving into Year 11 should do the same and also watch a film version of Romeo and Juliet.
Remember, whatever you're doing over the summer holidays, there's no-where you can't take a book. Some of my favourite books still have sand between the pages!
I wish you all a happy and healthy holiday!
Creative Arts department E-Learning news
Jamie Dellar is one of the students who has kept me inspired since the lockdown began. He has sent me outstanding sound recordings and videos, assignments showing huge effort and has even asked for extension work. The music industry is a hard one to crack but Jamie is showing all the signs of a dedicated, passionate and yet consistent worker who always wants to make progress! Thank you Jamie for reminding me why I care so much about music education!
Languages department news
If there is any year we should all be making sure we send an extra thank you to it is this one. So, I would like to start thanking the Languages Team for their dedication and commitment to teaching under such challenging times. To the students, a massive thank you for attending the virtual lessons, engaging and producing some excellent work and last but not least, to the parents who have been very supportive of their children's learning and have had a good understanding and appreciation of the difficulties we have all faced technologically.
I wish everybody a lovely break over the summer holidays, a time which is also ideal for reinforcing and developing their learning in languages. Some suggestions:
Useful websites:
Mi mundo en palabras en el centro virtual Cervantes
Reading books:
Los futbolísimos
Manolito Gafotas
Marina de Carlos Ruiz Zafón
The following website will have virtual escape rooms in Spanish for all ages: https://www.educaciontrespuntocero.com/?s=escape+rooms
Non native speakers of a language can watch movies, cartoons or TV programmes in their original version with subtitles.

When I was a student at school, I loved singing English songs, which helped me learn a lot of vocabulary and grammar. It is another suggestion for the music lovers: learn languages through songs and the website: www.lyricstraining.com is the one I recommend.
If you stay in Spain or plan to travel to France or Germany, I encourage you to use the target language orally to practise topics you have learned. The feeling of achievement is overwhelming.
I wish you all a fabulous summer!
Snra. Reyero,
Head of Modern Foreign Languages
A strong finish to the year for our students who have been keen to maximise their learning ahead of the long summer break. I feel that what we have learned in e-learning, we have done carefully and deliberately. It is much easier, after all, to retain new information when we are not pressured or rushed.
Our recent circumstances also mean that students have had a variety of learning choices, where they might have the option of investing longer on one particular learning approach than another. Hopefully this should mean that they have spent their time using resources that best suit their own needs and applied them at their own preferred pace. I expect that we will all return in September with a much better understanding of how we each individually learn best and can use this knowledge to achieve our full potential in the future.
Puzzle solution from previous week.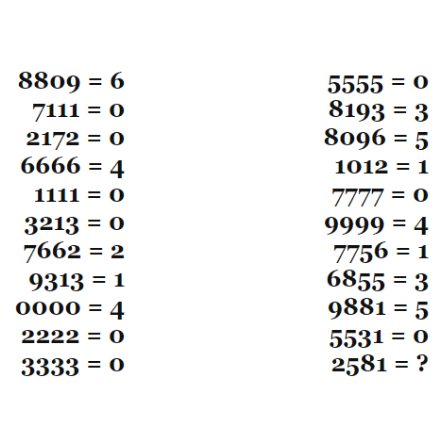 We would like to take this opportunity to thank all of the science team for their dedicated work over the last term. It has been a fantastic year in science and I continue to be impressed with the work of the students across all key stages.
We would like to take the opportunity in this week's newsletter to suggest ways that parents can also play a part over the summer break in inspiring their child to explore further the wonderful world of science.
I love the summer as it gives me a chance to unwind with a good book. These are some of my recommendations that are suitable for teenage readers:

- Almost Astronauts: 13 Women Who Dared to Dream by Tanya Lee Stone
- Primates: The Fearless Science of Jane Goodall, Dian Fossey, and Biruté Galdikas by Jim Ottaviani
- Invincible Microbe: Tuberculosis and the Never-Ending Search for a Cure by Jim Murphy
- A Black Hole Is Not a Hole by Carolyn Cinami Decristofano.
- How to Fossilize Your Hamster: And Other Amazing Experiments for the Armchair Scientist by Mick O'Hare.
- The Selfish Gene by Richard Dawkins
- Revision guides are published by CGP for the Edexcel IGCSE & A-Level courses.
There are many excellent documentaries that can transport students to places in the world that are not always accessible. These can be found online via YouTube, Netflix etc. Some of my favourites are:
- The Blue Planet II Series with David Attenborough. The series not only takes the viewers on a journey around the world's marine ecosystems, but also shows humanity's impact even at the very bottom of the ocean.
- Chasing Ice (2012) - It's likely that you've heard about how ice caps around the world are melting into our oceans due to climate change. You've heard this, yes. But have you seen it with your own eyes? If you're curious to actually see how global warming is affecting our earth, then we suggest Chasing Ice.
- Virunga (2014) - From Executive Producer Leonard DiCaprio comes Virunga, the emotional, gripping story of the group of people risking their lives to build a better future in the Congo. Nominated for the 2015 Academy Award for Best Feature Documentary, Virunga tells the story of Virunga National Park in eastern Congo, one of the most bio-diverse places on Earth and home to the planet's remaining mountain gorillas.
- A Plastic Ocean - Plastic is intertwined throughout our everyday life: straws, shopping bags, toothbrush, face wash, pens, and even clothes. But plastic isn't fantastic. In A Plastic Ocean, Australian journalist Craig Lesson teamed up with free diver Tanya Streeter, scientists and researchers to uncover the alarming impact of plastic on marine ecosystems around the world.
Of course the summer is also about getting out and about but the science does not have to stop there. Here are some suggestions how you can turn a family day out into a potential science lesson.
The bay of Alcúdia in the north of the island is famous for the wildlife sanctuary S'Albufera. This is the most important wetland in the Balearic Islands, with fresh and salt water areas. Bring your binoculars and watch the many different species of birds. Well-kept paths allow you to explore the park on foot, so you might even be able to make out a reptile among the marsh plants. Students can demonstrate their knowledge of classification and even build their own keys to identify the many plant and animal species.
There's so much to see at Palma Aquarium (very close to the airport in Can Pastilla) that you'll need a good few hours to cover it all. Visitors go on an adventure through the Mediterranean and tropical seas, to the accompaniment of classical music which heightens the mysterious beauty of marine life. Question your child how aquatic life is adapted to survive in the different conditions in different oceans. Are they able to give examples of mutualistic relationships? Examine the Latin names and why these are used.
Cuevas del Drach - Located on the east coast of Majorca, specifically in the town of Porto Cristo, these caves are one of the island's main attractions, and are, without doubt, some of the most remarkable ones on the island, as they have a horizontal extension of about 1,200 metres and a maximum depth of 25 m. below ground level. Question students on the elements that make up the types of rock and perhaps even the chemical formula!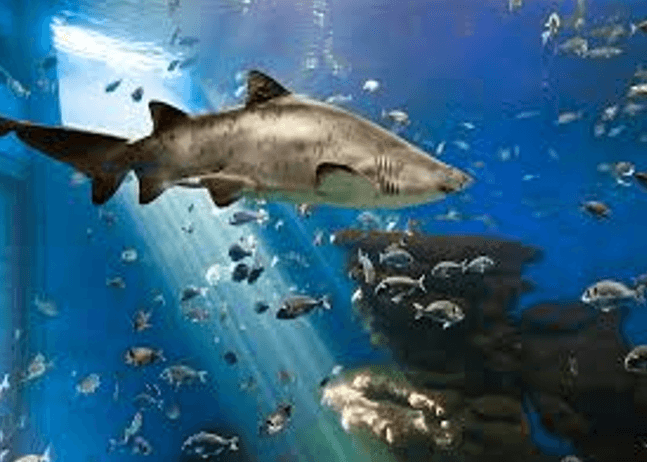 Teachers always express the benefit of reading around the subject. Students could create their own 'science diary' by adding 2 or 3 interesting news stories from around the world that they could share with other students when we return to school. The BBC News and New Scientist sites are great places to start.
For those of you that are fans of the clear night skies, try the Sky Map app that can be used to track constellations and distant planets in the night sky.
During online teaching students have performed remarkable well. It is however also very important that pupils complete any work that is outstanding.
Finally, a key element of science is exploration. Students should learn and try to explain why things happen in the ways that they do. Encouraging this approach will only open your child's mind to an improved way of thinking.
Humanities department news
The end of term rapidly approaches and I just want to thank the Humanities Department and all the students for their hard work this term. I think it is important that everyone can enjoy a well earned break over the summer. However, the holiday can also be a great opportunity to continue to grow interest for learning. I have outlined a few books and films that help to support the curriculum.
Book recommendations:
Horrible Histories
War Horse, Michael Morpurgo
The Diary of a Young Girl, Anne Frank
The Boy in the Striped Pyjamas, John Boyne
The Book Thief, Markus Zusak
The Help, Kathryn Stockett
Of Mice and Men, John Steinbeck
Films and TV series:
Elizabeth (film about Elizabeth I)
Wolf Hall (mini-series set during the time of Henry VIII)
To Kill a King (film about the English Civil War)
13 Days (film about the Cuban Missile Crisis)
Roots (mini-series about slavery)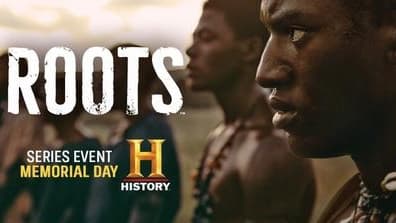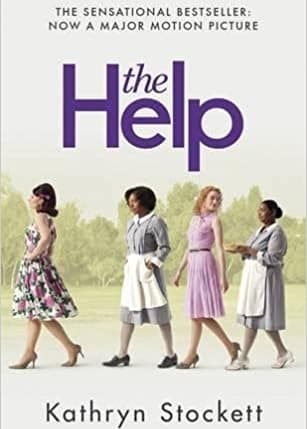 Year 7's were divided into groups and each group was 'locked' into one of Zoom's Breakout Rooms during their virtual Global Citizenship lesson this week. The only way they could 'escape' was to 'crack the code' on five progressively difficult levels of questions all related to the world's major religions. Their captain had to get a message to the teachers back in the main session with the corresponding level's correct answer. If answered correctly each team would receive the next level's clues. The teams did so well and despite it being neck and neck, Elisa's team came out as champions! Well done to all Year 7 who took part.
At this time it is difficult for any of us to go and explore the world outside of the island...but we can learn more about it through books and other media. Below is a recommendation of some reading and viewing that can be done from the comfort of our homes, or whilst relaxing on the beach. They compliment the geography curriculum.
Book recommendations for teenage readers:
Refugee by Alan Gratz
The Boy at the Back of the Class by Onjali Q Rauf
Factfulness by Hans, Ola and Anna Rosling
How Bad are Bananas? by Mike Berners-Lee
A Long Walk to Water by Linda Sue Park
Boys Kills Man by Matt Whyman
Films and documentaries
Chasing Coral
Our Planet
Cowspiracy
The Impossible
The Ivory Game
Virunga
The Boy Who Harnessed the Wind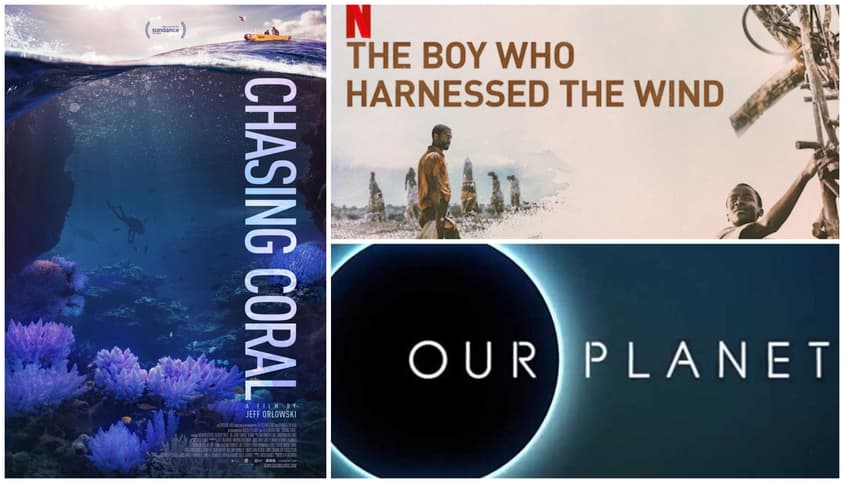 Students (or parents) who are interested in knowing more about Psychology as an A Level or as a discipline in general could try to the following:
Classic Case Studies in Psychology by Geoff Rolls
Opening Skinner's Box: Great Psychological Experiments of the Twentieth Century by Lauren Slater
Introducing Psychology: A Graphic Guide to Your Mind and Behaviour by Nigel Benson
The first two books outline some of the important studies that you should know about. They are written for interested adults rather than psychology students so they are quite accessible (but extremely interesting....the sort of books that your parents could also get lost in). The last one is a cartoon book that outlines the different schools of thought in psychology. It is supposed to be semi-humorous; some of the jokes may go over your head but you will go back to it later and find there are many more of the jokes you get. However, the humour doesn't get in the way of the facts and it will give you a good overview of the subject. The following page of the course website would give you a strong introduction to Psychology, especially the videos at the bottom of the page:
Interesting films with a psychology theme are:
Analyse This & Analyse That
Rainman
Awakenings
A Beautiful Mind and Iris
Students (or parents) who are interested in knowing more about Sociology as an A Level or as a discipline in general could try to the following:
Introducing Sociology: A Graphic Guide – by John Nagle
Heads Up Sociology Hardcover – by DK
These are relatively simple introductions to the subject; the first is in cartoon form.
The following studies are quite accessible too:
Gang Leader for a Day Paperback – by Sudhir Venkatesh
The Beauty Myth (Vintage Feminism Short Edition) (Vintage Feminism Short Editions) by Naomi Wolf
Invisible Women: Exposing Data Bias in a World Designed for Men Paperback by Caroline Criado Perez
The course website would give you a general introduction to Sociology: http://bartersociology.weebly.com/
Introducing Travel and Tourism
Sixth Form department news
Year 12 going into Year 13
Over the summer we obviously hope that the students will get a good deal of rest and come back fired up for the last year of their school lives. Teachers may well have set work to do for them to be ready for the start of Year 13. I am also hoping that they will find time to think about the future after BIC and, in particular, find time to write a first draft personal statement. Details of this can be found on the Sixth Form google Classroom page and by following this link:
https://www.ucas.com/undergraduate/applying-university/how-write-ucas-undergraduate-personal-statement
Students can email Mr Barter at any point if they need support or clarification.
On behalf of all the current Sixth Formers and myself, I would like to thank Mr Gray for all he has done for the Sixth Form and I wish him all the best in his new role in the UK. You will be much missed Mr Gray!
- Mr John Barter
For any of our parents or Sixth Form students (current or prospective) who want to extend their learning in a new direction, we would like to tell you about Future Learn (https://www.futurelearn.com/). It is a platform for FREE, short (usually 3-6 weeks) courses, generally expecting 3 hours study each week, on a range of undergraduate level topics. The courses have been designed by universities across the world to encourage life-long learning.The list of topics is amazing and well worth checking out.
For parents who have enjoyed learning in the past or who have a specific personal or vocational interest, it is a positive way to add to your holiday period; you also get to show your sons and daughters that learning for its own sake can be fulfilling. For Sixth Form students it is a good way of adding to their CV and showing prospective universities that they have a wider set of interests and experiences than just their A Level courses.
Certificates can be obtained at the end, but they have to be paid for and are not necessary (unless you want to hang it on the wall).
If you would like to take part in beach volleyball activities over the summer, please contact Ms Izabela- Volleyball Coach
A variety of Summer Camps and Activities around the Island
Dear BIC Community,
We are delighted to share with you a variety of Summer Campuses and activities that are being held during the months of June, July and August
End of Year Solidarity Challenge Against Coronavirus - Race Against Hunger
Today the Race Against Hunger From Home took place. Everyone "enjoyed" a great workout which was also fun to do with Ms Izabella and Frau Houdek (thank you both). Students went to their next class feeling energised and happy to have worked hard for those in need. They are now busy collecting sponsor money to send to the Acción Contra el Hambre. If you were unable to take part you can still send a donation!
PLEASE put your child's name and BIC so that the organisation know where the money has come from. THANK YOU on behalf of those who will benefit from your generosity.
How to donate? Click here to access the full information in regards of the End of Year Solidarity Challenge - Acción contra el Hambre