The Duke of Edinburgh's International Award is the world's leading youth achievement award, bringing together practical experiences and life skills to equip young people for life.
From January 2021 Baleares International College has started to offer The Duke of Edinburgh's International Award. As a school, we have launched our participation in this highly regarded award scheme to provide our students with an avenue of self improvement and development. 
The Duke of Edinburgh International Award is designed to enrich the lives of young people, open their eyes to a life of service to the community and the joys of nature. As a school we want to offer this in order to enrich our curriculum and further develop the moral fibre of our students.

The scheme is open to all young people between 14 and 25 years of age. Over 7 million young people worldwide have taken up the award challenge since it began in 1956 and the award is presently operating in 130 countries. The award is tough but it is about individual challenge, not about reaching specific standards set by someone else. Young people design their own award programme, set their own goals, and record their own progress. The only person they compete against is themselves, by challenging their own beliefs about what they can achieve.
The award is broken down into three levels:
BRONZE is for those over 14
The minimum period of participation to gain this award is 6 months.
SILVER is for those over 15
The minimum period of participation to gain this award is 12 months.
GOLD is for those over 16
The minimum period of participation to gain this award is 18 months.
Initially we will begin at bronze level but hopefully as the award grows, we will expand to silver level. The bronze award would normally be open to Year 10 and the silver award to Year 12. To achieve the bronze award, students must complete four different strands which enables a balanced self development program that covers:

Voluntary service
---
Participants help their community and discover the impact they can have, through for example: community service projects, conservation work and voluntary service in hospitals or community homes.

Adventurous journey
---
The adventurous journey is about adventure and discovery. The journey can be on foot, by bike, boat or on horseback and involves camping overnight, cooking outdoors and usually takes place in areas of outstanding natural beauty. Training, preparation, self sufficiency and self-reliance are the key elements.

Skills
---
The skills section is about developing personal interests and learning something new. There are almost limitless possibilities to choose from and participants set their own goals and measure their progress against them.

Physical recreation
---
By undertaking an organised and regular physical activity, participants show perseverance and improve their fitness. Most team and individual sports are included, such as football, athletics, and archery.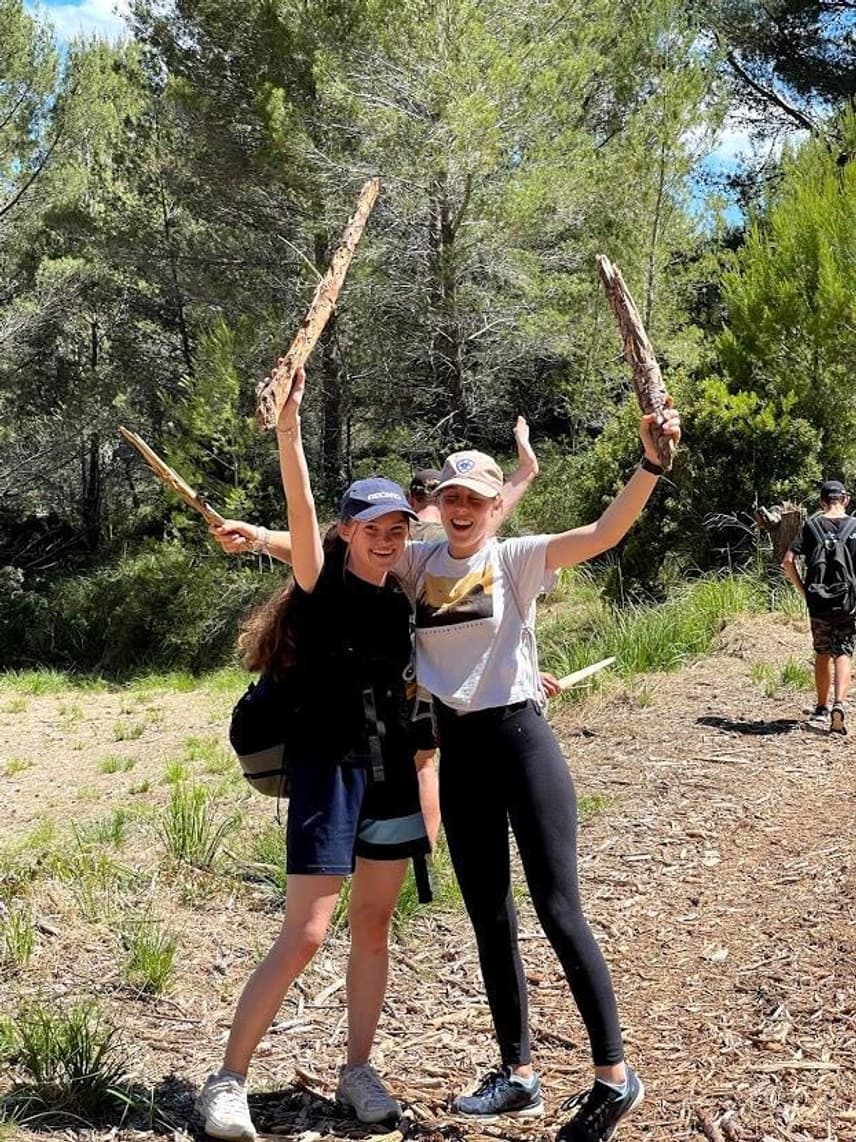 Young people who do the award
Discover what they are made of
Make an impact on their community
Become responsible, mature, independent and successful young people
Have fun and adventure and acquire lifelong memories
Gain an award which is highly respected and valued by universities and employers around the world
As a school we are providing the framework and continual support needed for each participant to succeed in achieving the required standards. This means encouragement, logistics, facilitating and inspiration. Each student will take a different path towards achieving the bronze award and every student will be able to tailor this towards their own interests and passions.

To those students who wish to take part - a lifetime of wonder, fulfillment and enrichment awaits.
Alan Sparks
DofE Coordinator